AXIS Re, the reinsurance business segment of AXIS Capital Holdings Limited, announced that Gino Smith has been named Head of Property for EMEA LatAm, effective November 2019.
In this role, Mr. Smith will oversee AXIS Re's Property Treaty reinsurance business in Europe, Middle East and Africa, as well as Latin America. Mr. Smith will be based in Zurich and will report to Andy Hottinger, President EMEA LatAm.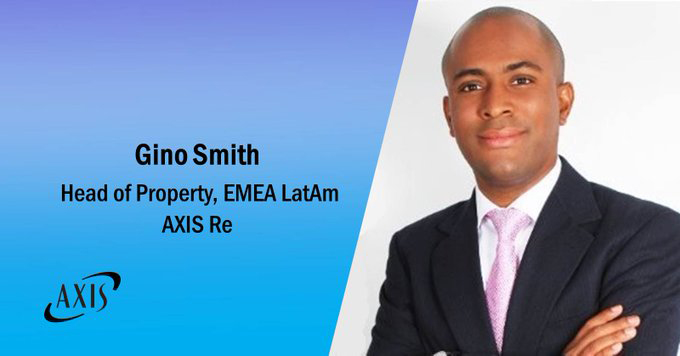 "Gino is a talented underwriter with a diverse professional background and underwriting experience that spans multiple geographies, including Europe, Latin America, the Caribbean and the United States," said Mr. Hottinger.
"He is well-respected by his peers and brings leadership and people skills that will benefit our EMEA LatAm Property reinsurance team and our clients."
Mr. Smith will join AXIS Re following 19 years in various underwriting roles at AXA XL Re. Most recently, he was Head of Property Retro for International Re and Chief Underwriting Officer of XL Re Europe SE, based in Zurich.
Prior to this, he was Chief Underwriting Officer of XL Re Latin America, based in Sao Paulo, Brazil. Mr. Smith also held several progressively senior underwriting roles for XL Re in Argentina, Colombia, Mexico and Bermuda, commencing his career in Buenos Aires as a Property Treaty underwriter.

Read More About