Village Pantry is offering a menu featuring an array of seafood dishes throughout the month of September located in Flatt's Village.
A spokesperson said, "Village Pantry, located in Flatt's Village, is offering a menu featuring an array of seafood dishes throughout the month of September.
"Starting Sunday, September 1st, seafood lovers can choose from a range appetizers and main dishes specially created for the restaurant by Head Chef Simone Cafiero. The menu includes traditional favorites such as crab cakes, Bermuda-style fish sandwich, and lobster plus more modern cuisine like seafood pizza and octopus salad. Customers can also enjoy specifically chosen wine pairings for each dish, selected to enhance the cuisine as well as the overall dining experience.
"Freshly caught fish purchased directly from local fishermen will feature in several dishes. Chef Simone says: 'buying local gives us the opportunity to offer our guests fresh fish that we know where it comes from, as well as supporting the local community. We can offer our customers the genuine product, that comes straight from the boat to their plate.'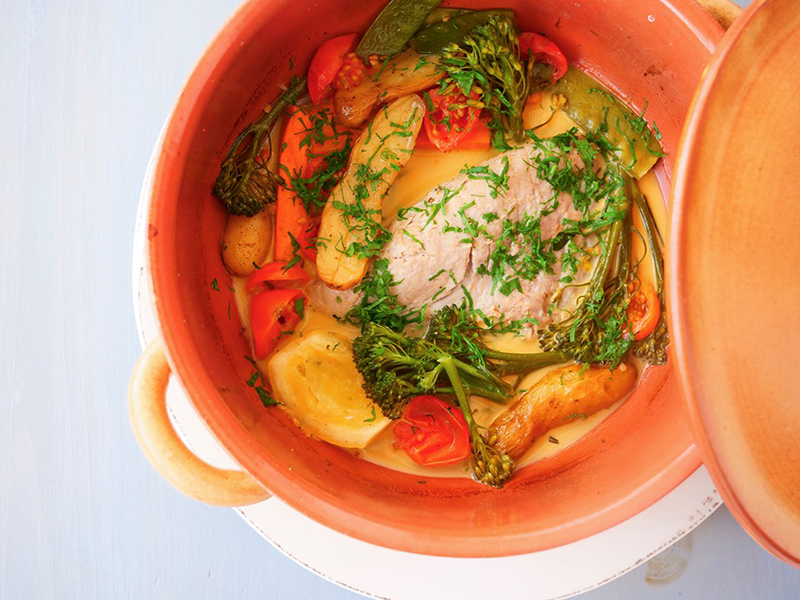 "Chef Simone brings inspiration from his home country Italy to the menu he has created and finds some similarities in the way Bermuda and Italy prepare their seafood. 'If we think of Italy and the Mediterranean diet, fish is also cooked in simple ways to maintain freshness, and salt cod always reminds me of home, as my grandma always cooked it for me.'
"Village Pantry supports both the Bermuda farming and fishing community, utilizing locally grown vegetables and local fish whenever possible. Only consciously sourced, quality ingredients are used to serve fresh, natural and innovative cuisine.
"The 'Local Catch Cooked in Ceramic Pot' highlights flavorful local fish with garden-fresh produce and fingerling potatoes in a tasty wine sauce. This can be accompanied by a crisp Austrian sauvignon blanc. Half and whole lobster is available served in a variety of ways – fra diavola, thermidor or baked with croutons, olives, capers and cherry tomatoes. The tuna tartare served with white beans, avocado and shaved fennel offers a time-honored recipe with a Mediterranean influence.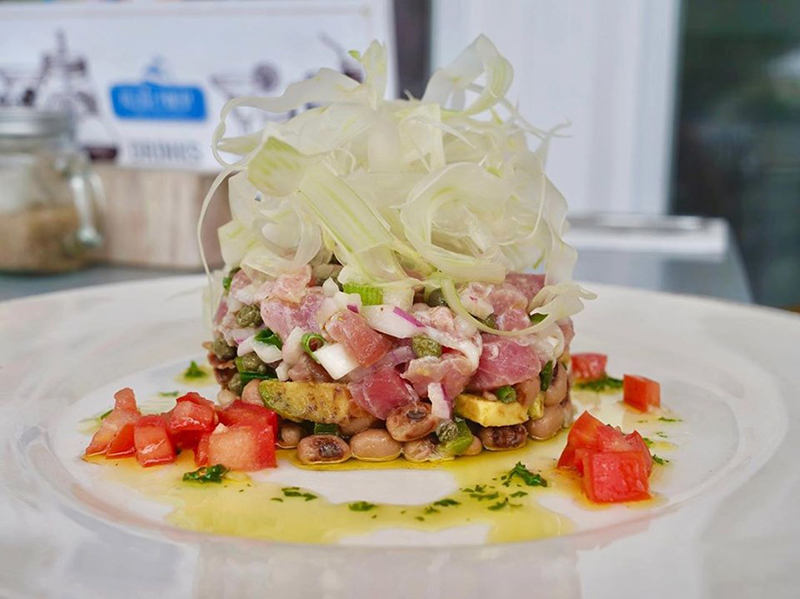 Health Benefits
"Not only is seafood delicious, it can also promote good health. Eating seafood is an ideal lean protein choice with essential nutrients, including vitamins, minerals and omega-3 fatty acids. According to the American Heart Association, eating at least two servings of fish per week can significantly reduce the risk of heart attack and stroke
"Scientists also highlight the importance of a fish-rich diet for maintaining optimal brain health and preventing the onset of dementia. A new study has found that the fatty acid found in fish and seafood can boost memory function by 15 percent.
"Fishing and enjoying seafood are an integral part of Bermuda's culture, food traditions and the customer experience. Seafood Month at Village Pantry is a great way to celebrate the nutritious and delicious fish that comes from our local waters and start incorporating more healthy seafood into your diet.
"Seafood Month runs from September 1 – 30, 2019 at Village Pantry. Reservations can be made online at www.villagepantry.bm or by calling 478-2300. The Seafood Month menu can be viewed here."
The full Village Pantry September Seafood Menu follows below [PDF here]

Read More About
Category: All, Entertainment