The Bermuda High School for Girls [BHS] has announced its GCSE/IGCSE results for the academic year 2018/2019.
A spokesperson said, "Once again, BHS has demonstrated the benefits of an all-girls education, where girls of all levels of academic ability achieve outstanding results. Forty-three percent of our GCSE/IGCSE grades were A* and A or the equivalent compared to an average of 20.8% in the UK. A quarter of these grades were A* or the equivalent with 14.5% of the grades at a Grade 9, which is considered higher than an A*.
"These excellent results are testament to the strong connection formed by the teacher-student partnership and our understanding of how girls thrive."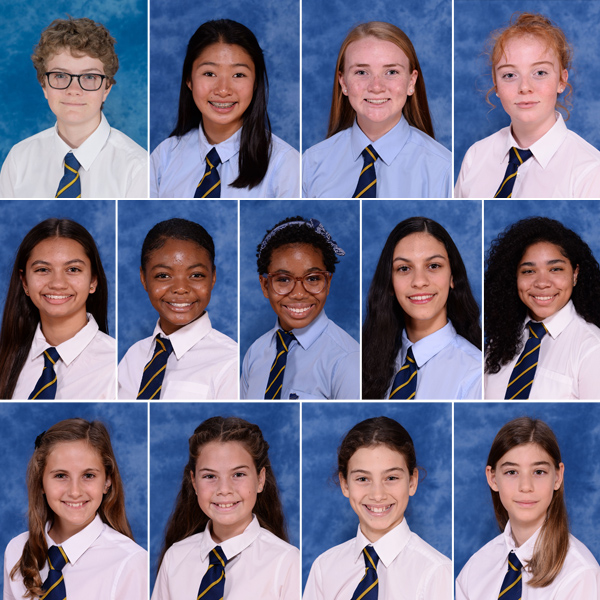 "A third of our students this year sat 10 or more I/GCSE examinations and 85% of all GCSE/IGCSE grades achieved were A*-C or the equivalent.
"Top scorer Mia Oleksak earned 12A* grades [6 are 9s] – an outstanding achievement. Other top students were as follows:
Gen Lau – 8A* [4 are 9s], 3A
Hailey O'Donnell – 8A* [3 are 9s], 2A
Lily Van De Weg – 8A* [2 are 9s], 1A, 1B
Linnea Kuruvilla – 5A* [3 are 9s], 5A
Kiara Burcher – 7A* [3 are 9s], 2B, 1C
Leahnae Morton-Richardson – 8A* [4 are 9s], 1A
Gabriella Medeiros – 4A*, 5A, 1B
Jasmin Williams – 5A* [1 is a 9], 3A, 1B, 1C
"Four Year 7 students received Grade 9 or Grade 8 grades in French or Spanish:
Charlotte Esperon- Grade 9 [French]
Sofia Nunez- Grade 9 [Spanish]
Natalia Tafur- Grade 9 [Spanish]
Anne-Camille Haziza- Grade 8 [French]
Linda Parker, Head of School, said, "I am very proud of these outstanding results, and particularly the high percentage of 9, A* and A grades. These results highlight the value of a BHS education with our skills-based teaching and a personalised learning approach for each girl.
"I am proud of all of our Year 11 students for their hard work and determination to succeed and surpass our expectations. Thanks are also extended to our dedicated teachers who have encouraged, guided and challenged the students to reach or exceed their potential."

Read More About