The annual Bermuda Sandcastle Competition took place last Saturday [Aug 31] at Horseshoe Bay Beach, with Team Amazon winning the Best Overall Prize for their build entitled "Davy Jones."
A spokesperson said, "What a perfect day for a sandcastle competition. Thank you to our sponsors: Hamilton Princess & Beach Club, Alexandra Mosher, Digicel, Barritt's Ginger Beer, Pixie Grotto Studio and OIL group and to the many volunteers who made this day possible.
"Thank you to all 37 hard working teams who entered this year to toil in the hot sun, despite the squall of rain that blew through, going on to create some of the most beautiful sculptures we have ever seen. Thank your to our judges: Jamal Hart, Tim Morrison, Nzingha Ming, and David Thomas – you guys had a hard job this year.
"Congratulations to Our Best Over all prize winners, Team Amazon, for their build entitled 'Davy Jones.' Thank you everyone; my heart is full with gratitude."
Adult/Open Category:
"1st Place: MONSTERS INC [Kracken] We were sad that our Sandcastle event ended up on the same day as Bermudas very first PRIDE parade. However we were so so proud that many of our teams continued to represent LOVE. Congratulations to Abigail Kemp's, Adrienne Smatt, Lindsey Cubbon, and Anna Balada on your First place win!
"2nd Place: SAND IN YOUR EYE [Buddha] Second Prize goes to team SAND IN YOUR EYE.. led by veteran builder Johnathan Napee, Winniphilda Chirango, David Cartmill, Brenda Lister, and Evelyn Urban rocked it out this year!
"3rd Place: OLE' GODS [Bermuda] Team Ole' Gods swooped in as a last minute edition to the #bermudacollege group of teams and took home third place! Well done Dianni, Kenszo, and Scott. we loved your enthusiasm and how you made your piece view able from all sides and really emphasized the reef platform.
Teenager Category:
"1st Place: ROTARY 2019 [Man and his Mermaids] Team Rotary kept their plans close to their chest at the workshops. But they were at the beach practicing two nights in a row before hand. We should have known they were going to come out with something EPIC. Great job Samuel Brangman, Sydney, Camila, Celena, Macarena, and Massimo!
"2nd Place: SARGENT MAJORS [igloo] Team Sargent Majors also struggled at the workshops and didn't even want me to take their picture! Then they boss out an igloo complete with Sandmen family. Congratulations Sari Smith, Naphtali Smith, Joshua Simons, and Kayla Raymond I knew you could do it!
"3rd Place: LAST TIME [Hippo] Team " Last time" was our third place winner and goes to our legacy entry Camille Chin-Gurret! Camille's mother Started this competition many moons ago and Camille has been entering as long as she can remember! This is her last year in the teenager category and we want to wish her all the best as she heads off to University!
"Honorable Mention: TEAM RIO [Bermuda Menu] did Bermuda proud with this tribute to everything yummy the island has to offer. Superb job Olivia Heffernan, Isaac Moniz, and Ruth Moniz! We got hungry just looking at your Hot cross bun and Barritts Ginger beer!
Family category:
"1st Place: TEAM BURGESS SPRINKLES [Shells] It was a full day for first time participants the Burgess Family. They came early to start their build and despite wind and rain knocking down their original shell and a break to join the pride celebrations, Quinton Burgess, Karolyn Darrell, Raya, Quin and Auntie Wanda walked away with First prize!
"2nd Place: REEF RESCUE [Reef and eel] The Reef Rescue Squad, Stephanie Lima, Melissa Amaro Tina Smith, Jason Amaro jr, Desmond Smith jr, and Maya Smith didn't come to play in the sand they came to WIN. They joined our workshop with a purpose and got right to practicing, asked all the questions and even did research on youtube. I'm so glad all their hard work payed off!
"3rd Place: FIRE [Hammer head shark) Team FIRE came late to the workshops and was really nervous about how well they would do since this was their first time! Not to worry guys you rocked it! Congratulations Nicole, Nigel and Christian Richardson!
Children Category:
"1st Place: Ace Boys [hippo] Team Ace Boys Return to scoop up first place this year . Asher [12] Cole [10] and Evan[12] worked together like pros for 5 hours to create this hippo!
"2nd Place: Hayward Family [castle] Team Hayward arrived on the beach not sure if they wanted to enter Family or Children.. When they found out about the prizes up for grabs the kids were all in For Childrens category. Dad said Hallelujah and sat back to enjoy his day from the coaches chair! Well done boys you guys were amazing!
"3rd Place : Violet was our youngest solo sand castle builder on the beach at only 6 years old we think she has great potential!
Visitor Category:
"1st Place : CLEVELAND ROCKS [octopus] Joe and Claudine Daugirdas just happened upon the beach and were so excited to find we had just one spot left in the visitor category. We will take it Joe said and once supplied with buckets and tools he was off to sweep away first prize!
"2nd Place: SAND OLE OPREY [pac man] Molly Sanford and Kevin Miller saw our Insta feed and decided to sign up right away. We are so glad they did. Winning second prize, what a great way to spend a vacation day!
"3rd Place: THE LOUGHRAN's [Snowman] These two are my favorite returning visitor faces! Every year they come down to compete whether there is a visitor category or not they always build a great piece! Thank you guys for your dedication to our event over the years.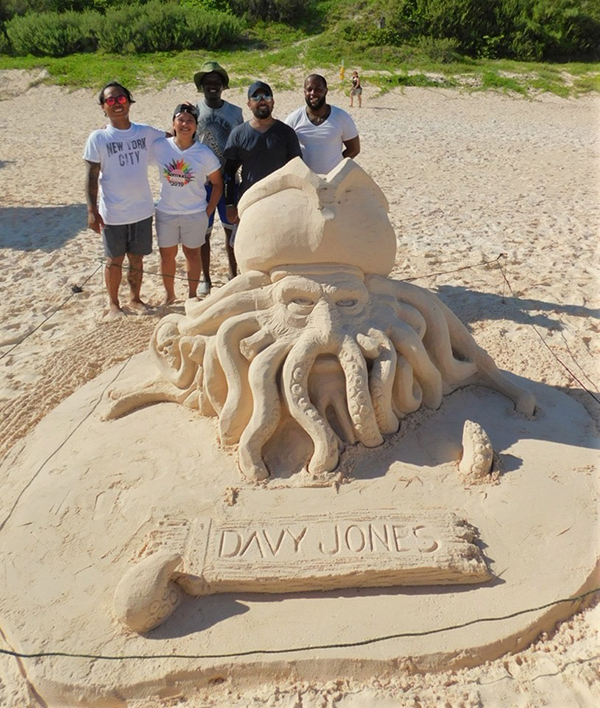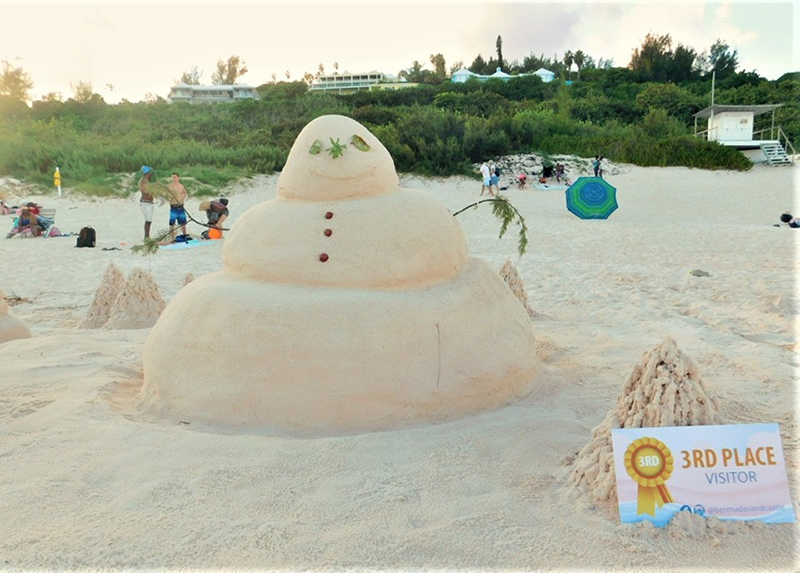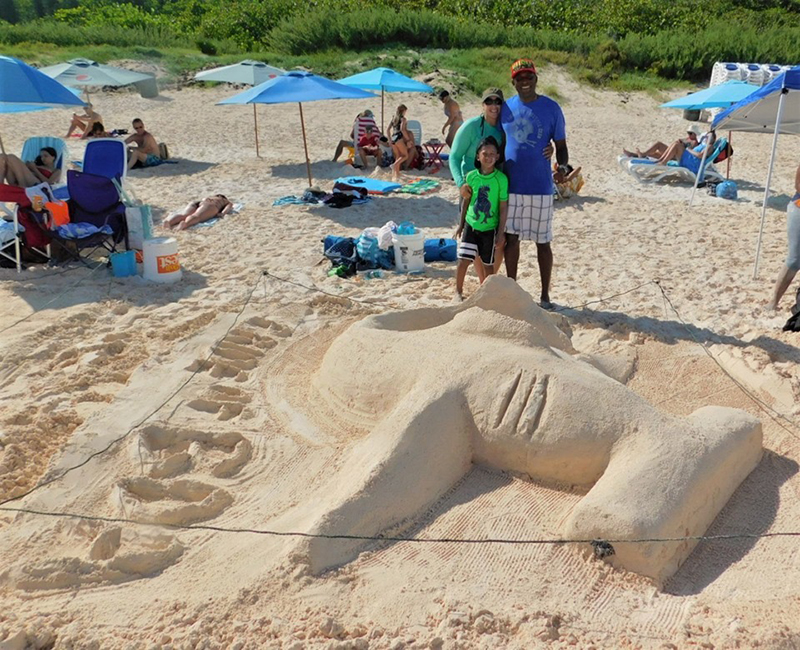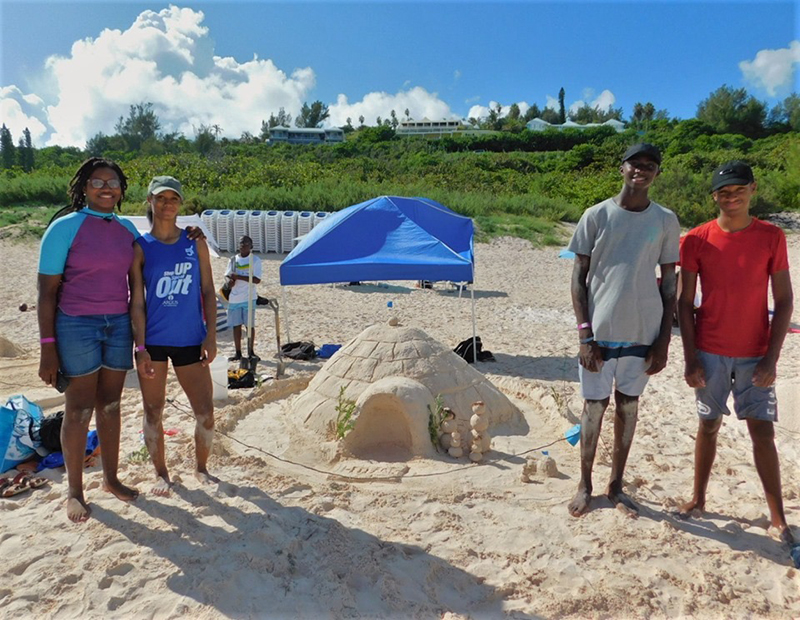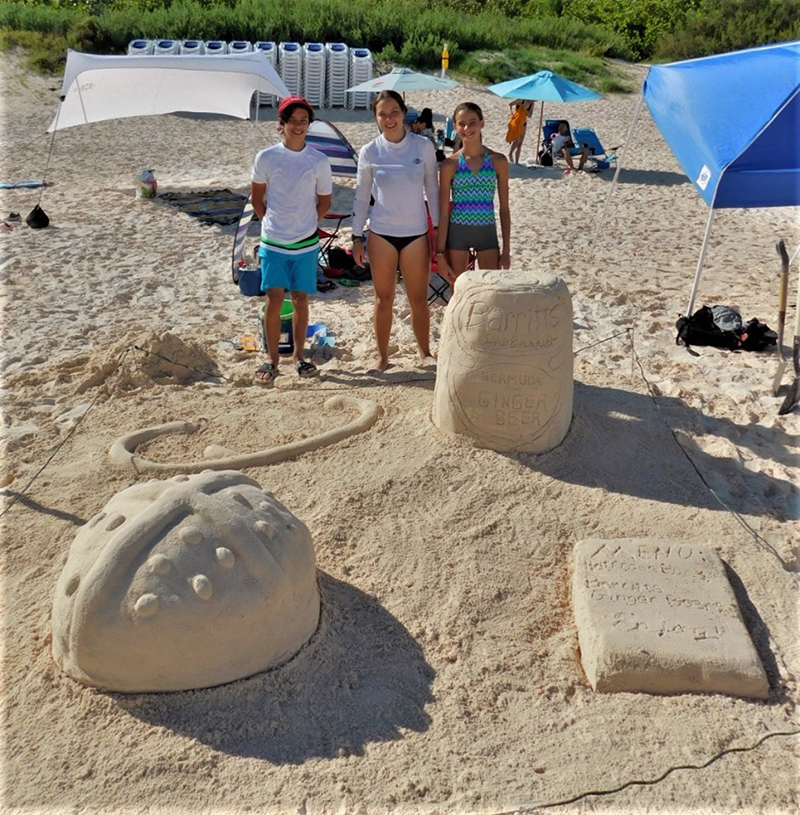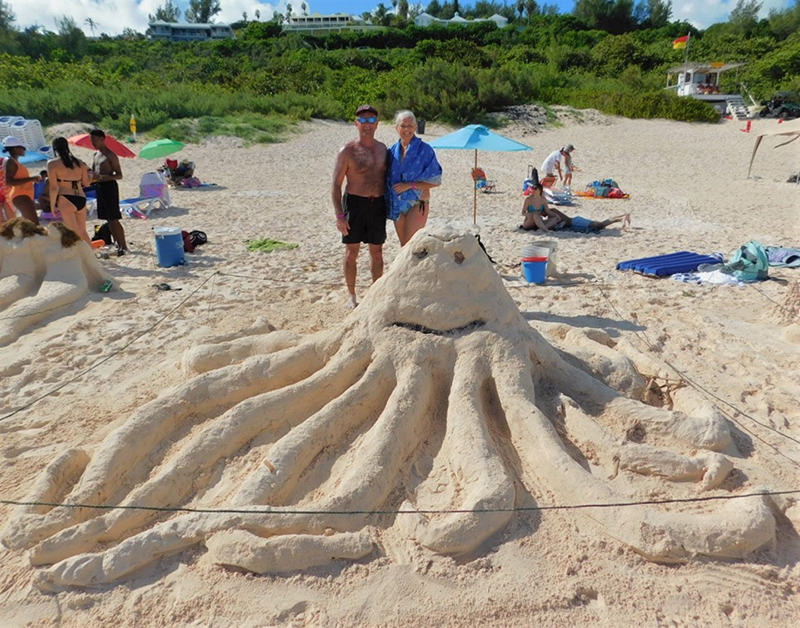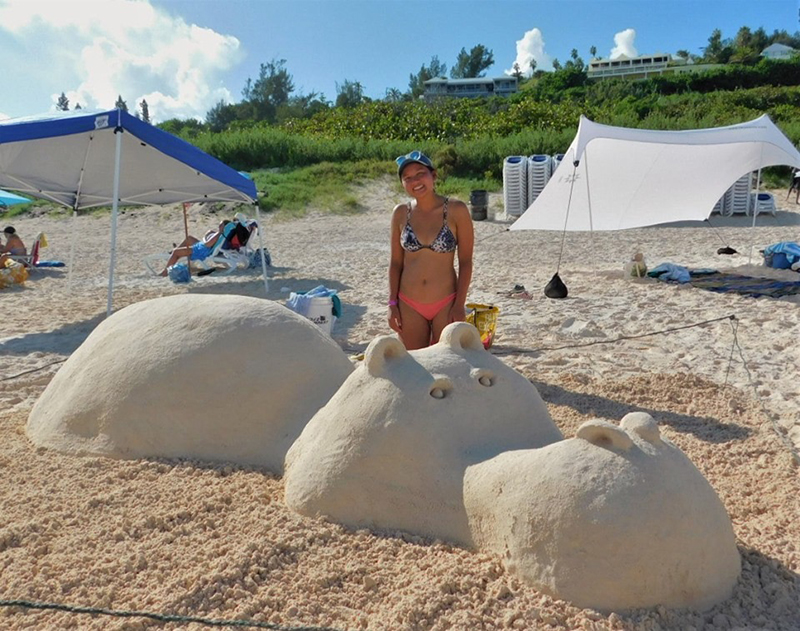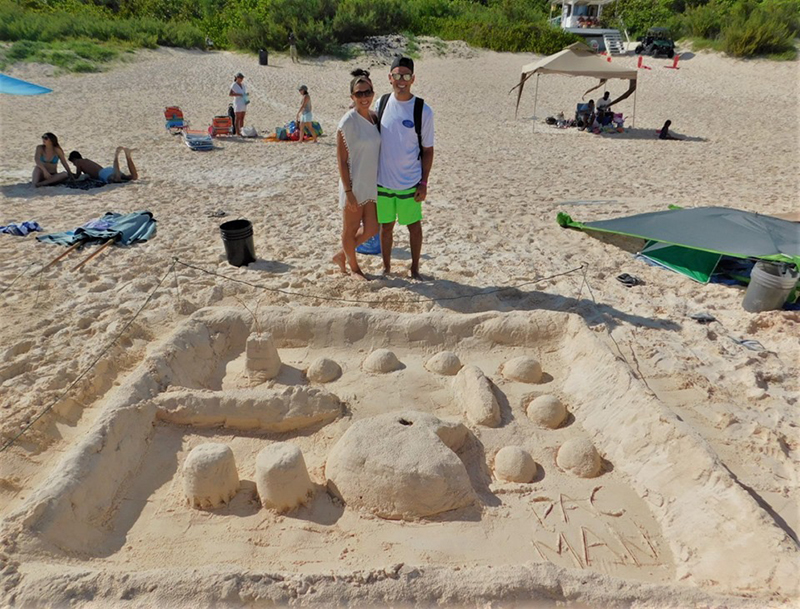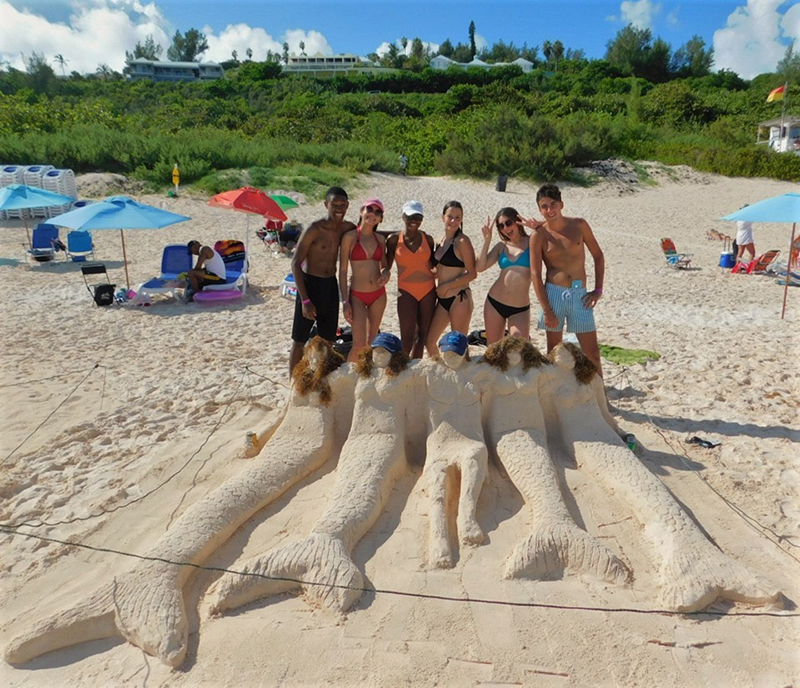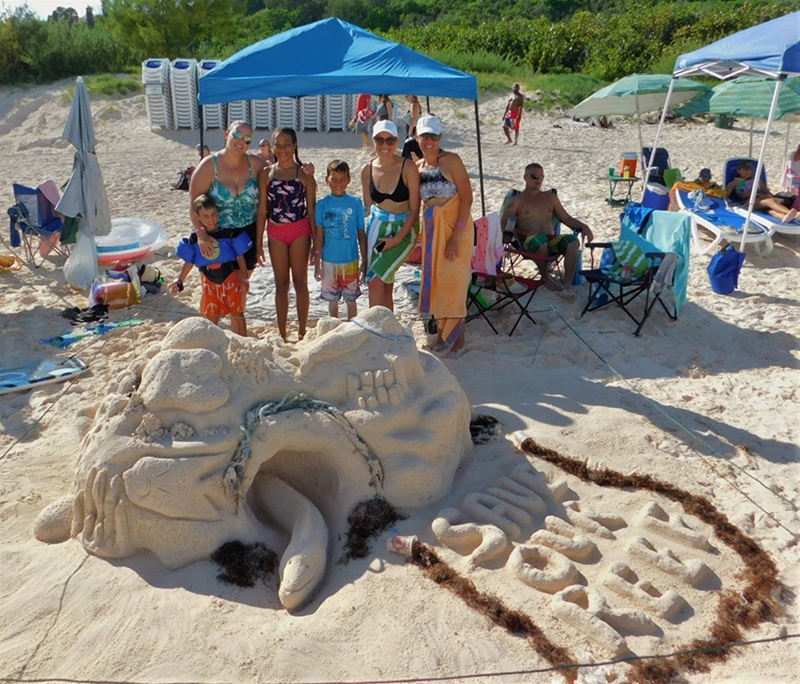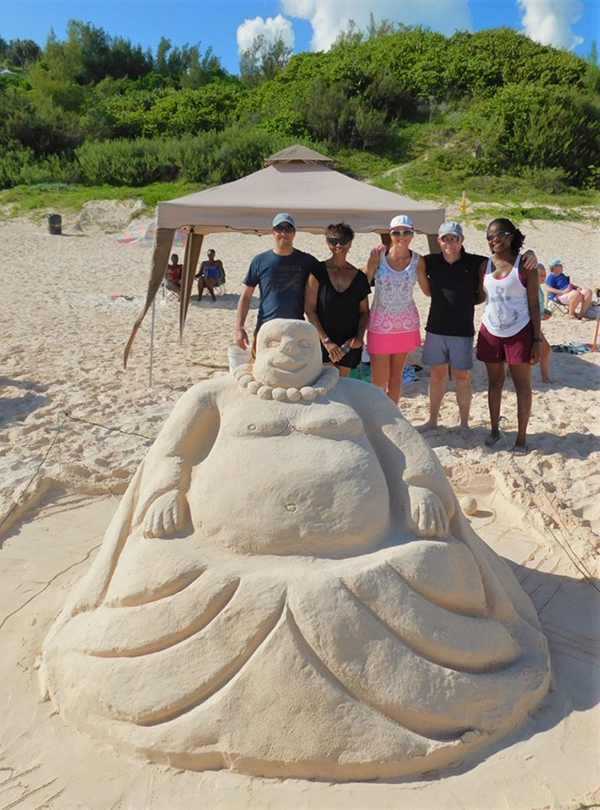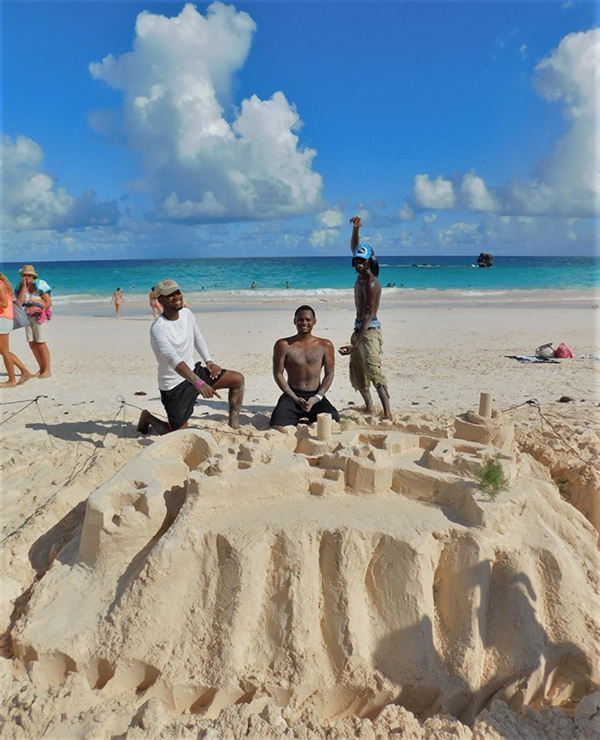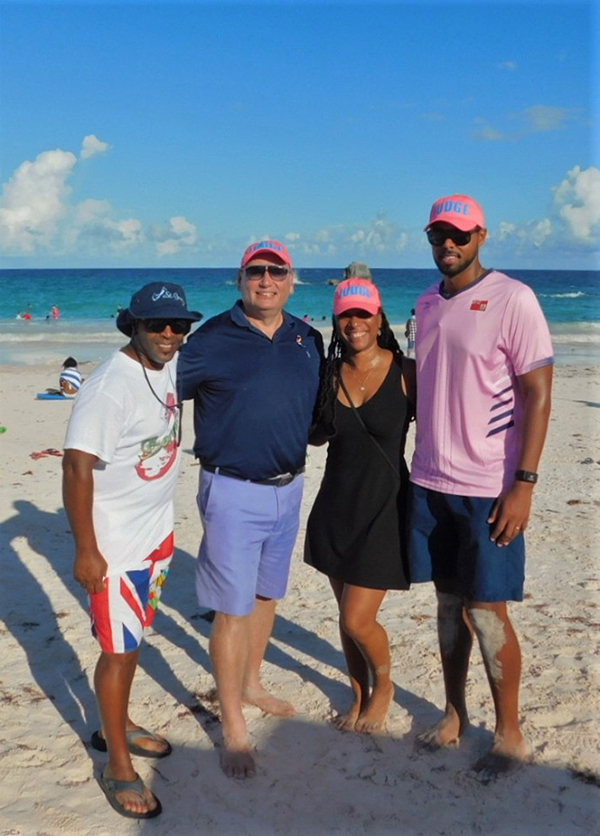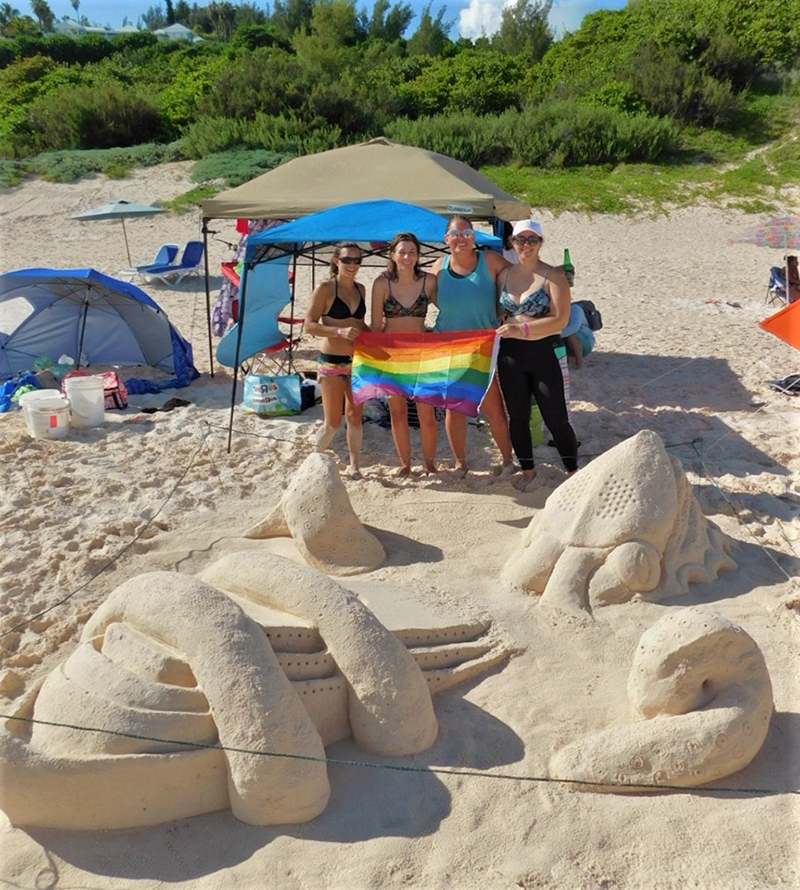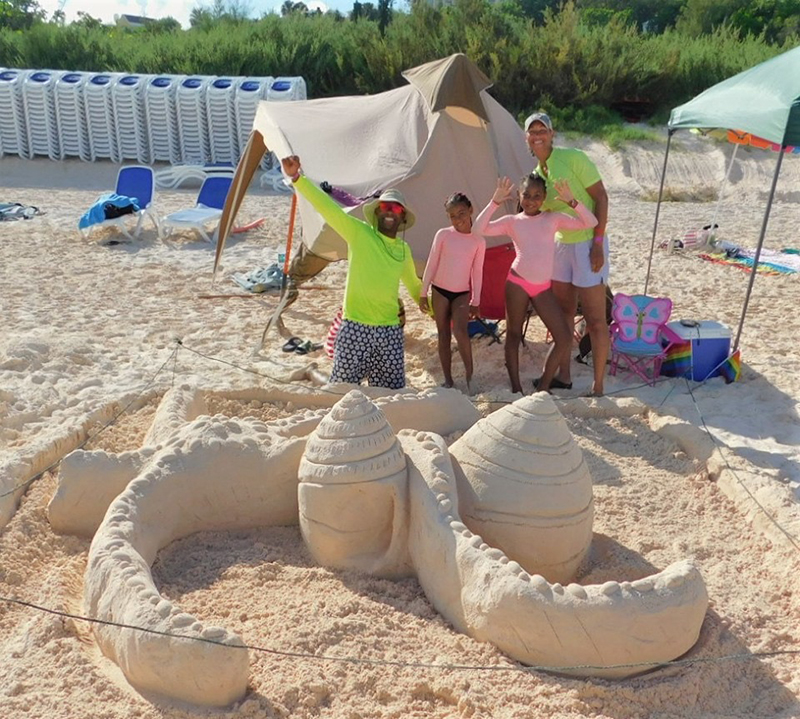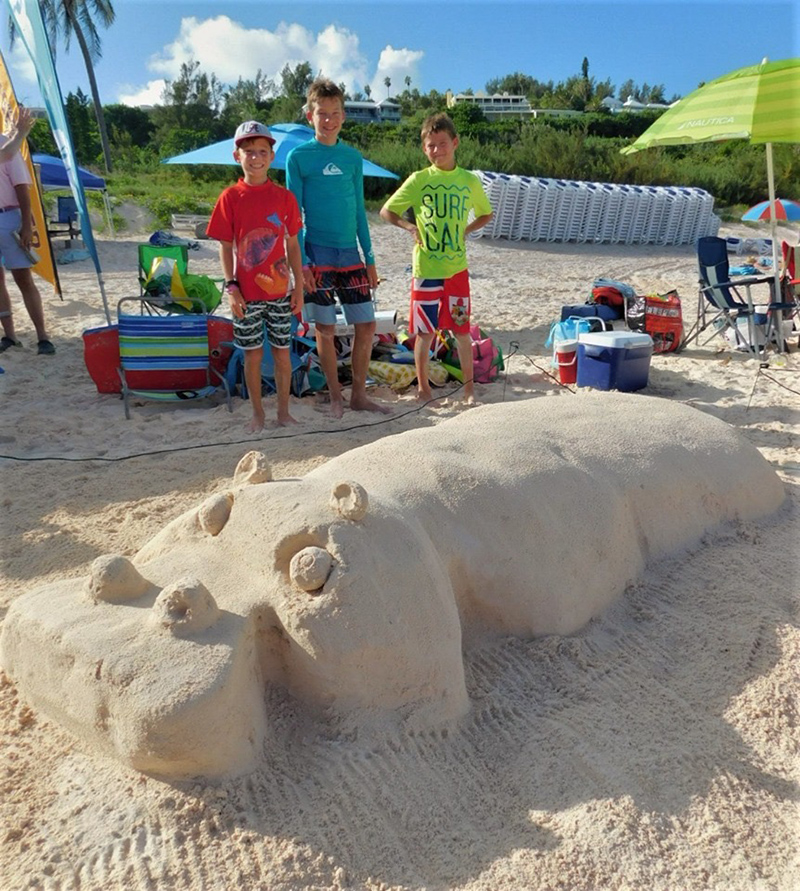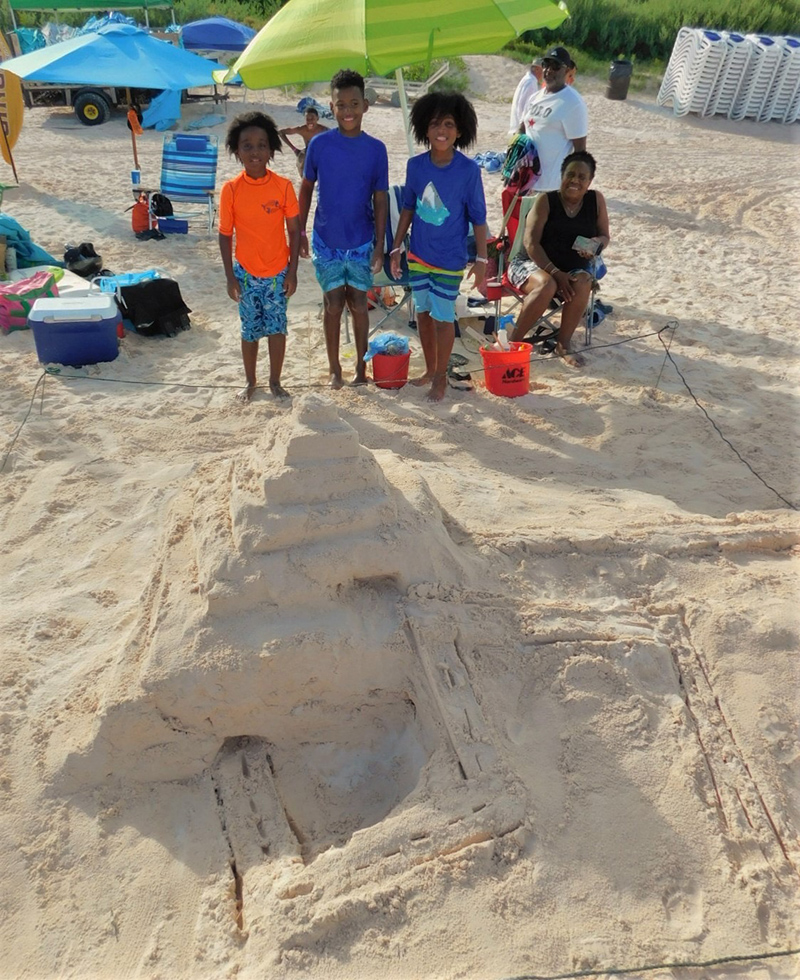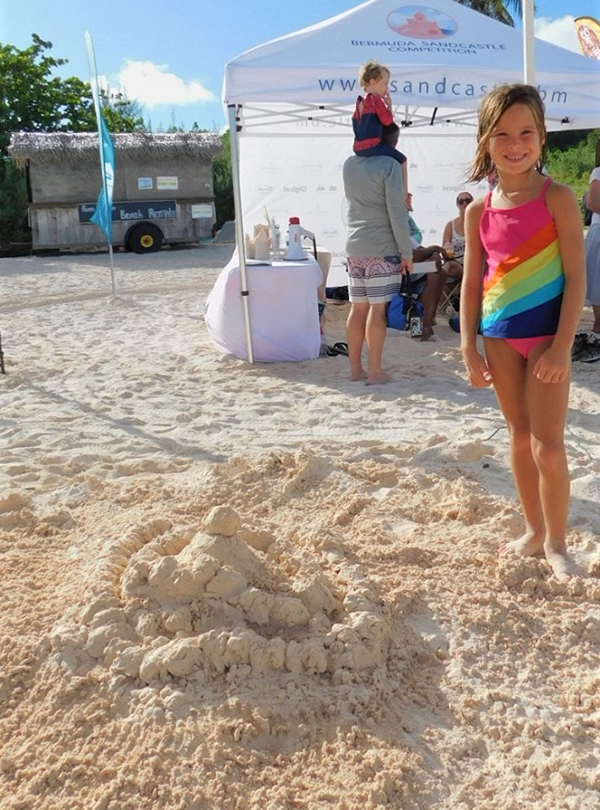 Read More About
Category: All, Entertainment, News, Photos