Somersfield Academy recently hosted a visit by British tech guru, cyber security expert, philanthropist, and educator Tom Ilube, who was ranked first in the Powerlist 2017 – an annual listing of the UK's 100 most powerful people with African or Afro-Caribbean heritage.
A spokesperson said, "Presenting to the P5 to DP1 student body, Mr. Ilube inspired, excited, and engaged the students with the infinite possibilities offered by technology and artificial intelligence."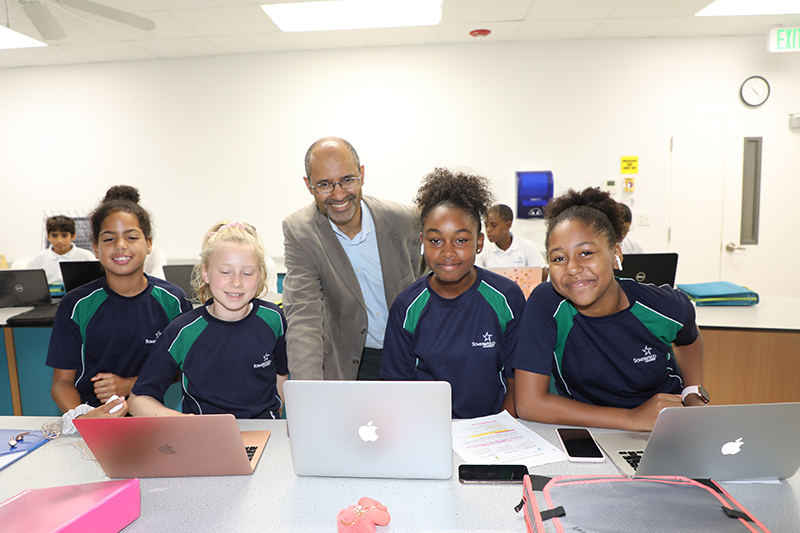 "Mr. Ilube's many business and entrepreneurial accomplishments include:
"The launching of Noddle, a credit reference service.
"He co-founded Garlik, an online identity company
"He is the co-founder and C.E.O. of Crossword Cybersecurity plc
"He was appointed non-executive director of the BBC, effective April 2017
"He was chief information officer for the internet bank Egg and has shared a stage with Bill Gates to support a Microsoft product in development.
"While he is a well-respected tech guru, Mr. Ilube's passion is education – with a special focus on the STEAM subjects."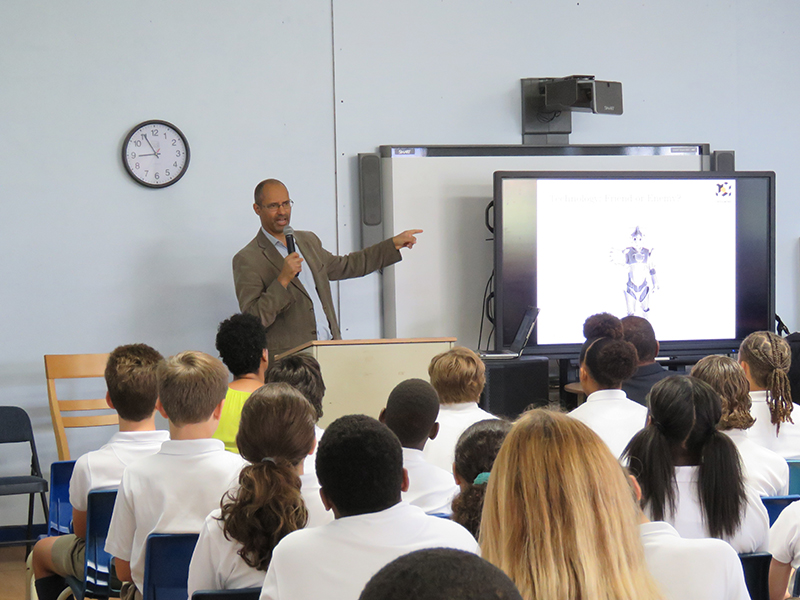 "He founded the Hammersmith Academy, a state secondary school which has become one of the UK's most innovative technology schools, and he is also the chairman of ADA College, a specialist computing college which opened in 2016 as the first brand new UK further education college in 23 years.
"He is the chair and founder of the African Gifted Foundation, a UK education charity focused on science and technology in Africa which recently launched the African Science Academy, Africa's first all-girls science and maths academy.
"Of the numerous awards he has received, he was the first recipient of the City Livery Club centenary Root and Branch Award, presented by HRH The Princess Royal, and was awarded honorary doctorates by the University of Wolverhampton and the City University of London, and was elected Advisory Fellow of St. Anne's College Oxford, last year."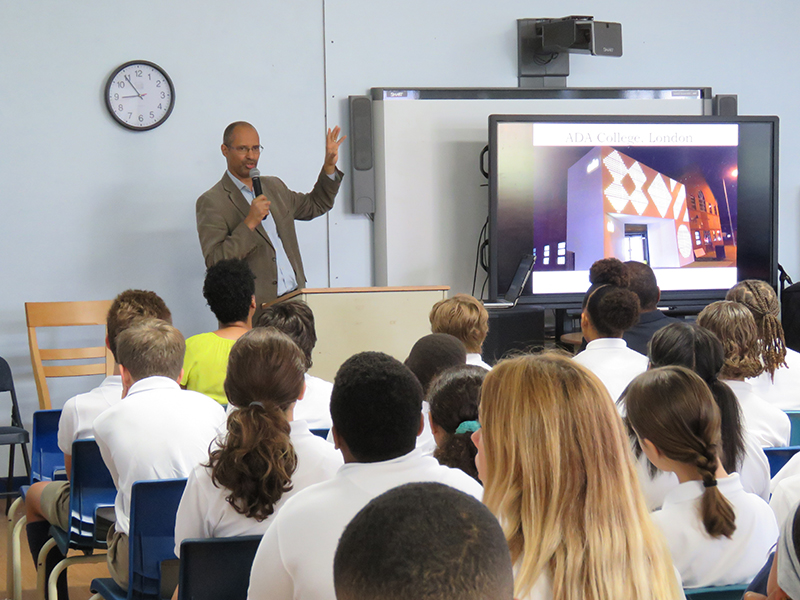 "Ilube received the 2017 Beacon Award for innovation in philanthropy and was awarded a CBE in the 2018 Queen's Birthday Honours for services to Technology and Philanthropy.
"After presenting to the P5 to DP1 students, Mr. Ilube enjoyed a tour of the school's new Center for International Education, as well as the school's new science suite and robotics and innovations rooms."

Read More About