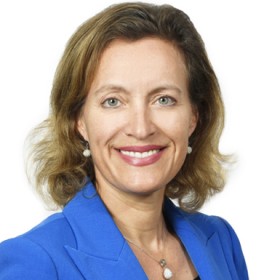 Appleby Bermuda partner Vanessa Schrum will be giving a presentation on Asset Protection Trusts at the 2019 ITPA [International Tax Planning Association] Conference taking place in Monte Carlo from 2 to 4 October. The conference features exceptional speakers, specialist sessions and opportunities to socialise with other attendees.
Ms Schrum's presentation titled "Asset Protection Trusts – The Bermuda Aspect" will discuss Bermuda's asset protection trusts legislation and it's benefits. She will also review cases and discuss latest developments. Ms Schrum's presentation will also be published in an upcoming ITPA Journal. Ms Schrum is one of only 10 presenters at the invitation-only conference.
The ITPA is a multi-disciplined association of bankers, trust officers, finance directors, accountants, lawyers and others with a practical interest in the tax aspects of cross-frontier transactions. The ITPA offers three conferences a year covering critical issues pertaining to management, taxation, commerce and tax planning. This exclusive conference will feature ten of the leading international practitioners, including Ms Schrum.
Ms Schrum is a partner and Group Head of the Private Client and Trusts department in Bermuda. She first qualified as a solicitor in the UK and is admitted to the bars of Bermuda and the BVI. Ms Schrum has extensive experience on a wide range of trust and estate planning matters including the use of Bermuda private and commercial trust structures, private trust companies, applications for probate and the administration of complex and large estates. She drafts and reviews all forms of trusts and ancillary documentation, wills, enduring powers of attorney and other estate planning documents.
Ms Schrum is a member of ITPA, STEP and sits on the Bermuda trusts law reform committee. Ms Schrum has been awarded professional accolades throughout her career. She is most recently recognised in Chambers Global 2019 High Net Worth guide as a 'notable practitioner', she is a Legal 500 'Leading Individual', and is named on the Citywealth Leaders List, the Citywealth IFC Power Women Top 200 list, Expert Guide's Women in Business Law 2018, The International Who's Who of Private Client Lawyers 2018 and Legal Week's Private Client Global Elite Directory.
Read More About