The Bank of N.T. Butterfield & Son Limited has announced its 2019 Graduate Trainees, with Kenya Thompson, Arjah Rogers, Leitonya Edwards and Khaleb Tota joining the Bank's two-year graduate trainee programme that will prepare them for professional careers in the financial services industry.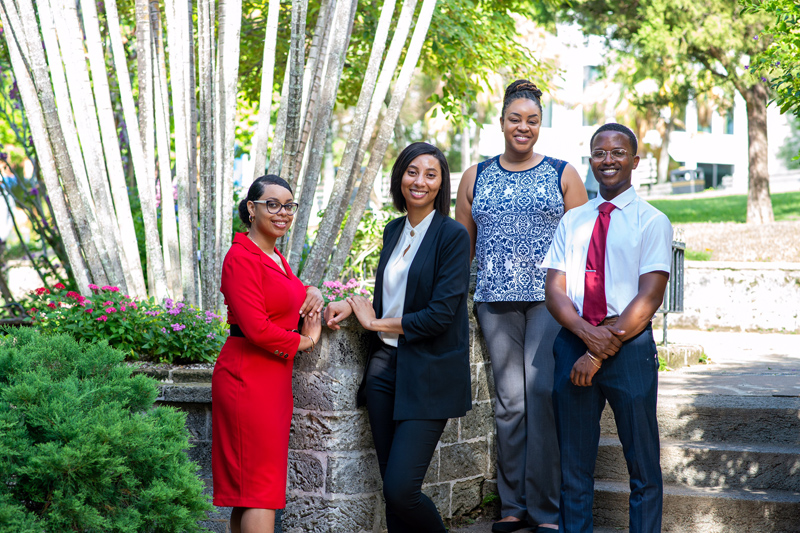 A spokesperson said, "The Butterfield Graduate Trainee Programme offers Bermudian university or college graduates the opportunity to gain experience in all aspects of banking and wealth management. Trainees will complete rotations in retail, private and corporate banking, lending, compliance, credit risk management, operations, asset management and trust.
"There is also the potential for them to complete a secondment in one of Butterfield's overseas offices. Trainees will receive the support of an internal mentor and a structured development plan aimed at helping them build a strong business.
"Kenya Thompson graduated from the University of Wales with a Bachelor of Arts degree in accountancy.
"Arjah Rogers graduated from Keele University, UK with a Bachelor of Arts degree in international relations.
"Khaleb Tota graduated from Moreton Morrell College, UK with a Bachelor of Science degree in equine science.
"Leitonya Edwards graduated from Georgia State University with a Bachelor of Arts degree in business administration majoring in finance."
Sonia Romero, Butterfield's Senior Learning and Development Specialist, said, "Butterfield is committed to providing opportunities for young Bermudians who are pursuing careers in the financial services industry. We have an important role to play in developing talent and helping graduates transition into the workplace.
"I am particularly proud that two of the successful trainees have already started their banking careers with Butterfield; Arjah, as branch supervisor in our retail department, and Kenya, as production unit administrator in our operations department.
"Together with Khaleb and Leitonya, they are an impressive group of high-calibre, talented young Bermudians, and I look forward to following their progression as they grow into the business leaders of tomorrow."
Read More About