Twelve Bermuda College Students and two professors were given the opportunity to attend the recent Bermuda Convergence 2019 event as part of the ILS Bermuda education initiative.
A spokesperson said, "At the recent Bermuda Convergence 2019 event, 12 Bermuda College students and two professors were afforded complimentary attendance at the largest global gathering covering the alternative risk and Insurance-Linked Securities [ILS] market.
"The ILS Bermuda education initiative, now in its third year, has also provided scholarships for Bermuda College students working towards an Associate in General Insurance [AINS] designation through the Bermuda Insurance Institute's [BII] 'Career Pathways' programme, as well as work shadow opportunities in the industry through partnership with ILS Bermuda member companies.
"In addition to the financial contribution towards the Scholarships, the initiative also entails working with the Bermuda College through the offering of complimentary admission to the popular annual event and attending lectures from industry specialists."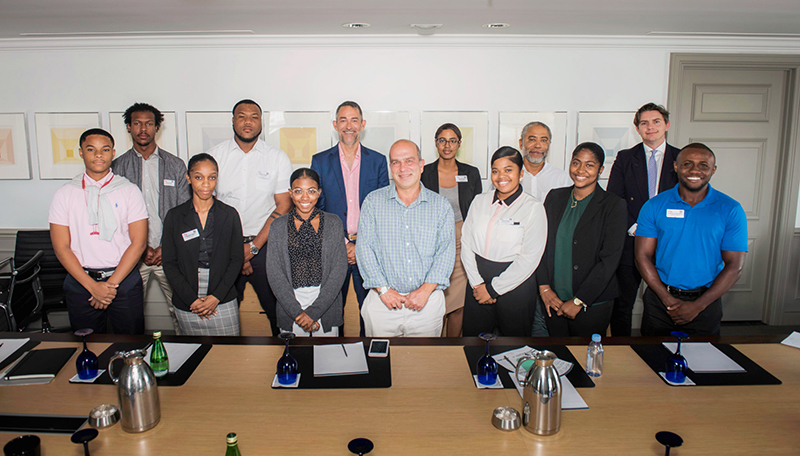 Tim Tetlow, Deputy Chair and leader of both ILS Bermuda's Thought Leadership & Education and Scholarship team, said, "ILS Bermuda was once again pleased to host Bermuda College students and lecturers at the event. From their feedback, it was clear they learned much about the ILS and alternative risk sector and Bermuda's role at the epicenter of this market.
"ILS Bermuda is honoured to support these students in their continuing education and looks forward to them becoming future leaders in Bermuda's risk market."
The spokesperson said, "Mr. Tetlow gave three lectures to the students: an introduction to property catastrophe reinsurance, an introduction to pricing catastrophe reinsurance and a post-event lecture covering the students' questions from the conference.
"Mr. Tetlow, a Bermudian, holds a BSc. degree in Physics. He is a Fellow of both the Faculty and Institute of Actuaries and the Casualty Actuarial Society as well as a former student of Bermuda College Economics Senior Lecturer, Craig Simmons, who attended the conference along with Mathematics Professor and Department Chair, Dr. Ali Arouzi.
"This year's event saw an exciting line-up of speakers from the industry as well as from leading universities and research institutions such as NASA and NOAA. Topics covered included climate change and its potential impact on natural disasters such as hurricanes, tornados and wildfires as well as the latest trends and insights into the ILS market.
"Keynote speakers included Renaissance Re President and CEO Kevin O'Donnell as well as Athene Life Re Bermuda Founder and CEO Frank 'Chip' Gillis."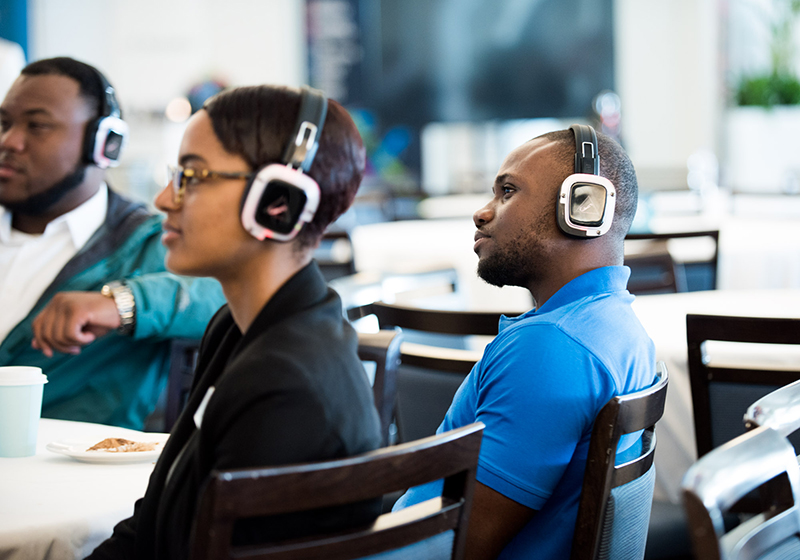 Kathleen Faries, Chair of ILS Bermuda Ltd., said, "ILS Bermuda is proud to be in the seventh year of hosting the Bermuda Convergence event and fortunate to have the opportunity to expose Bermuda college students to the various ways that risk is transferred in Bermuda. ILS Bermuda is keen to support Bermuda's leadership in the reinsurance and ILS space through the development of local talent.
"We are also pleased to continue supporting this education initiative and providing opportunities to a new generation of industry professionals. We hope the students enjoyed the event and find interest in the supporting lectures."
Craig Simmons, Economics Senior Lecturer of the Bermuda College, said, "The Bermuda College's relationship with ILS Bermuda continues to grow and our students learned a great deal from the conference and enjoyed networking with industry professionals. I'm thankful to Tim Tetlow who once again gave pre-conference lectures that provided the students with some background useful to gaining benefit from the conference sessions.
"A follow-up lecture reinforced many of the themes that had been discussed during the event. Our students are taking this educational initiative very seriously – an initiative that will give them unprecedented access to the reinsurance sector and alternative risk market in Bermuda."
The spokesperson said, "Convergence 2019 was the most well attended event in its seven-year history with more than 400 delegates and guests from Bermuda and overseas including from Australia, Barbados, Canada, Cayman Islands, France, Gambia, Germany, Guernsey, Ireland, Netherlands, South Africa, Switzerland, UAE, UK and USA.
"Tim Tetlow is stepping down from ILS Bermuda and his role as Chair of the Education and Scholarship Committee. LaVonne Smith and Michael Coles are joining the committee with a view to take over the functions that Mr. Tetlow has been performing and Mr. Coles will take on the lectures at the BDA College."

Read More About