This past weekend, the Minister of National Security Wayne Caines addressed dozens of young people, parents and volunteers at the Mirrors Super Camp Junior Forum closing ceremony.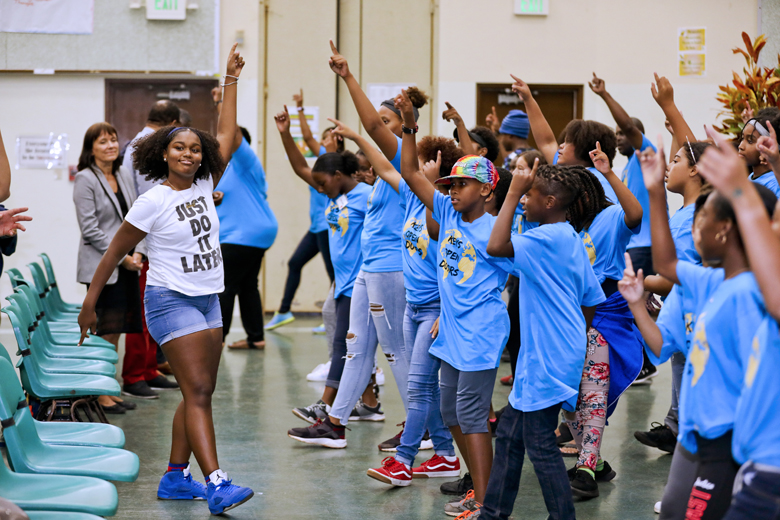 A Government spokesperson said, "The Super Camp Junior Forum is a programme for middle school students and it's designed to make them more self-aware of where they currently are academically and socially. The programme also identifies what steps the students can take in order to continue their success and development.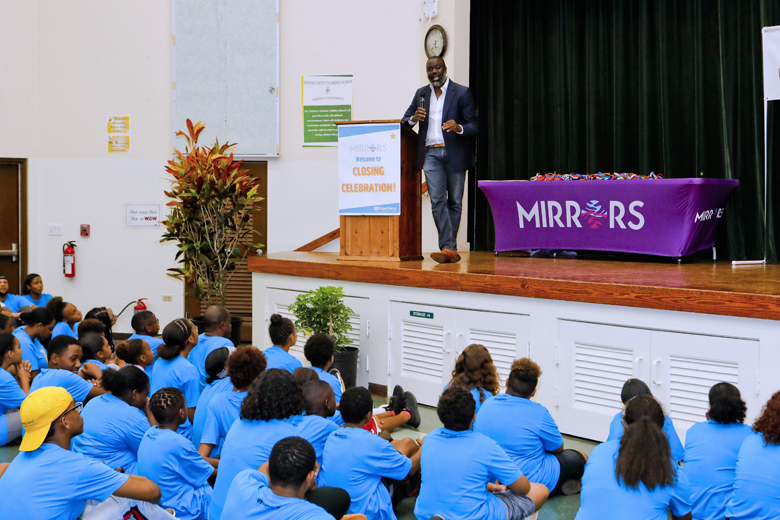 "Over the recent school break, and against the backdrop of the theme "Keys Open Doors", the Mirrors Super Camp saw 50 public, private and home school students aged  11-14, participate in the six day forum. Parents also participated in a one-day workshop as part of the programme."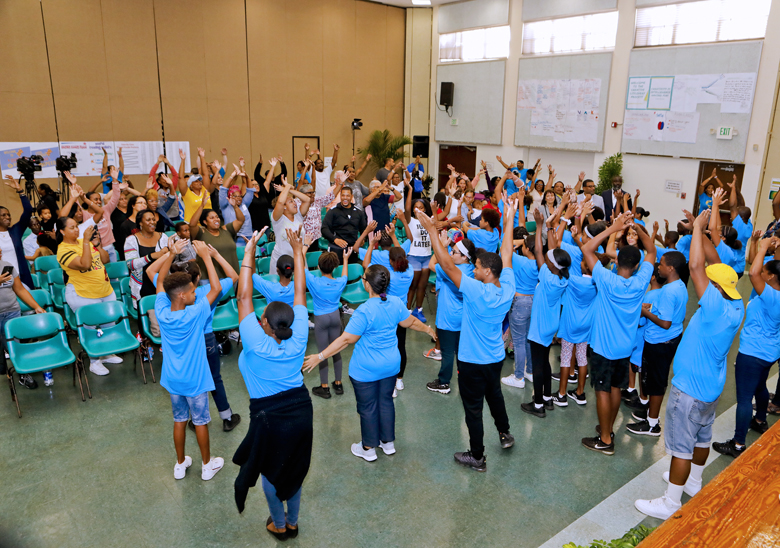 In highlighting Super Camp, Minister Caines said, "Too often we don't seem to highlight the greatness and the amazing potential of our young people.
"But this weekend, we celebrated the success of the students and parents who took part in the Mirrors Super Camp Junior Forum. Using experiential learning, facilitators were able to create experiences where students can quickly gain clarity on their current behaviors and ability levels.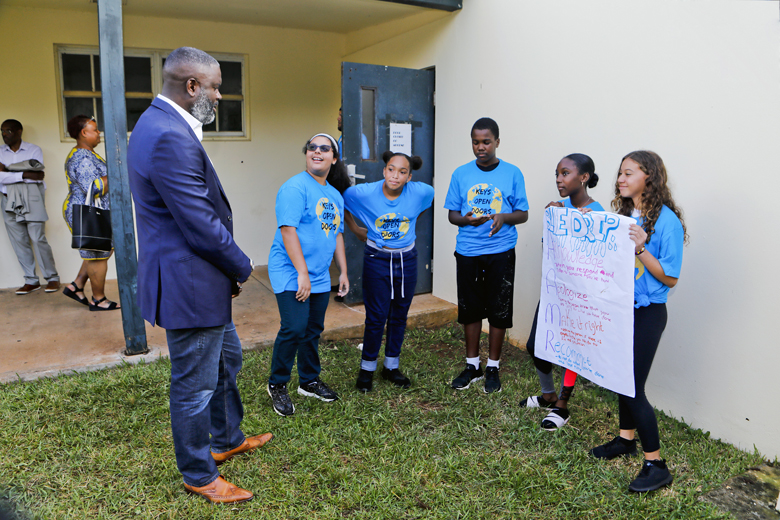 "Through team discussions they learned strategies for improving themselves. Super Camp places a heavy emphasis on encouraging team building and making friendship connections. Our young people also learned valuable study skills aimed at preparing them for success such areas as spelling, reading, writing and memorization using their brain's natural learning systems."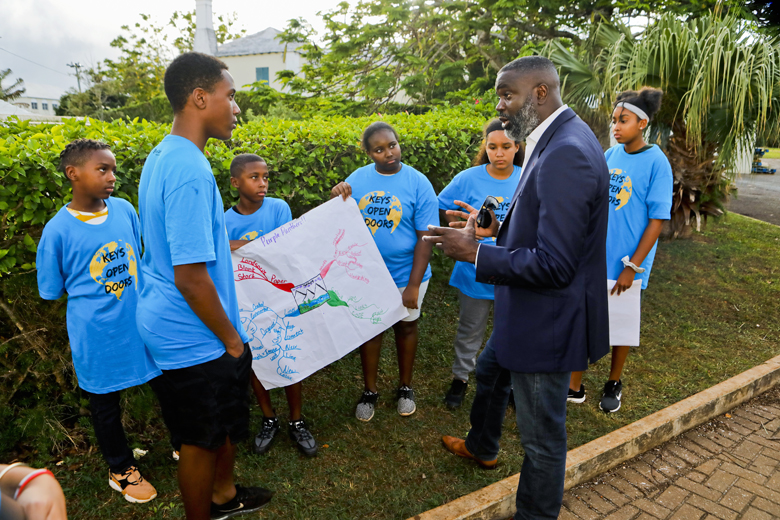 Minister Caines concluded, "This camp was an engaging and exciting learning experience for our students. During the closing ceremony, we had a unique opportunity to hear from young people, parents and volunteers about what it was like to participate in the Mirrors Super Camp Junior Forum.
"As part of my closing sentiments to our young people I congratulated them on a job well done; encouraged them to make the most of every moment; be willing to take chances that will result in success; and most important, follow their dreams."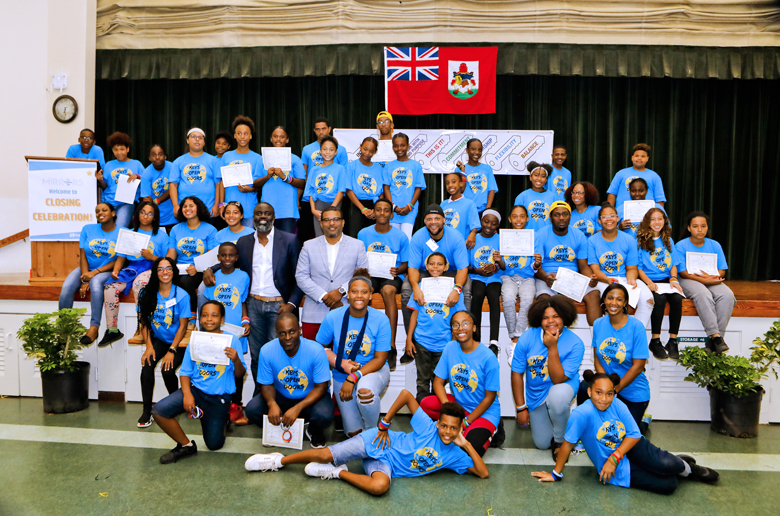 The Minister also congratulated the 16 senior school students who attended the Senior Forum at Stanford University and who returned for the event to serve as peer mentors on the final day Super Camp.

Read More About