Staff of Third Point Reinsurance Ltd. swapped their desks and computers for cleaning and gardening tools last week as they helped clean up Trunk Island, the Bermuda Zoological Society's [BZS] "living classroom" in Harrington Sound, with the company also announcing that it will make a $40,000 donation to the project.
A total of 19 staff members took part in the specialty property and casualty reinsurer's Community Day, clearing vegetation debris left from Hurricane Humberto and cleaning the Education Centre.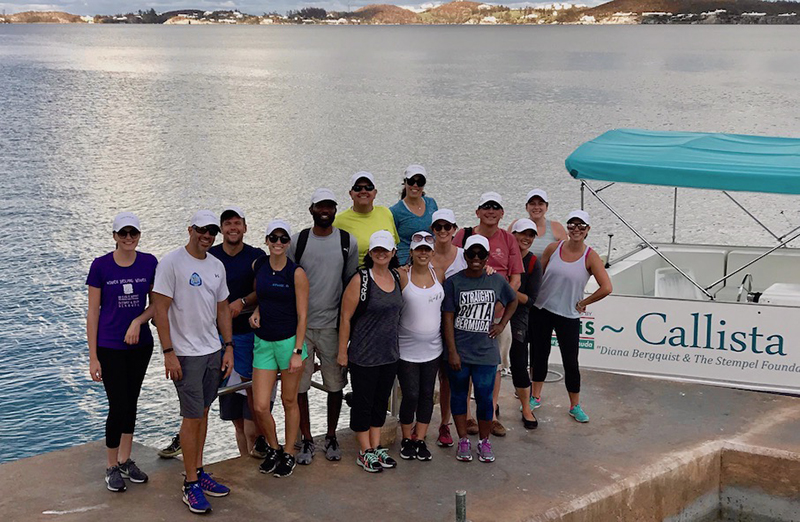 And at the end of the day Third Point Re announced that it will be making a $40,000 donation to the BZS's Trunk Island Project.
The BZS, the supporting charity for the Bermuda Aquarium, Museum and Zoo [BAM], is engaged in a long-term capital project to restore endemic habitat and wildlife to the seven-acre island and develop it as a "living classroom".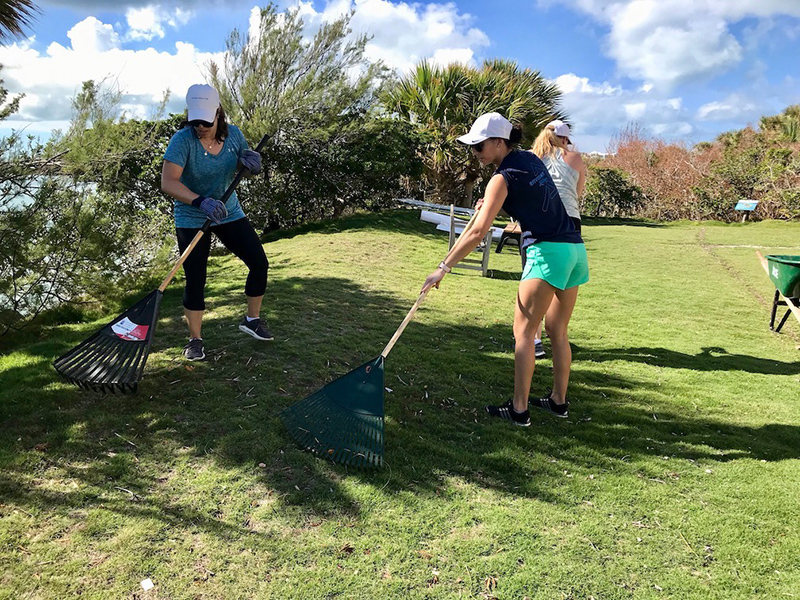 Nick Campbell, Chief Risk Officer of Third Point Re, said: "We're proud to be doing something for Trunk Island which significantly benefits Bermuda and the broader community through the educational and environmental programmes it offers. We are fortunate to be able to give back directly, as individuals, by working on the post-hurricane clean up as well as to give financially as a company."
Dr. Ian Walker, Principal Curator of BAMZ, speaking on behalf of the BZS, said the Community Day was a valuable contribution to the post-Humberto clean-up, which will continue over the next few months.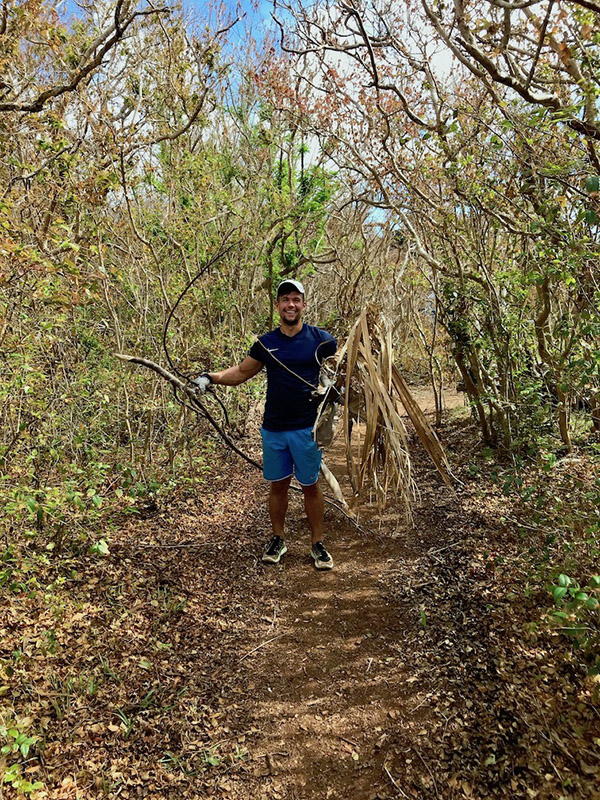 He said: "We can't do this without the help of people like Third Point Re and it's always good to have an enthusiastic group come out to work with us.
"With their help, we cleaned up the Education Centre and surrounding area and trails. This will enable us to continue with our education programme and safely host events like our annual Spooky Trail fundraiser on October 25, which raises money for our Junior Volunteer Programme."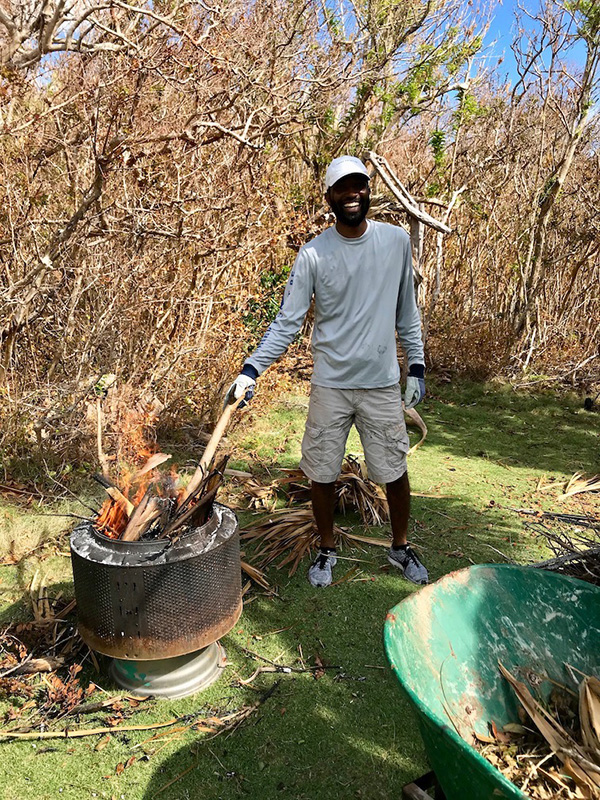 He added: "We are also extremely grateful to Third Point Re for their generous donation. This will help fund programmes like Kids On The Reef, a two-day programme where we introduce schoolchildren to snorkelling and free diving at Trunk Island and then take them out to North Rock or other parts of the reef system."
Third Point Re Events Committee member Rochelle Williams, who organised the Community Day, said: "This community day afforded us an opportunity to help the environment, positively impact our community and provide a fun and worthwhile day for our staff".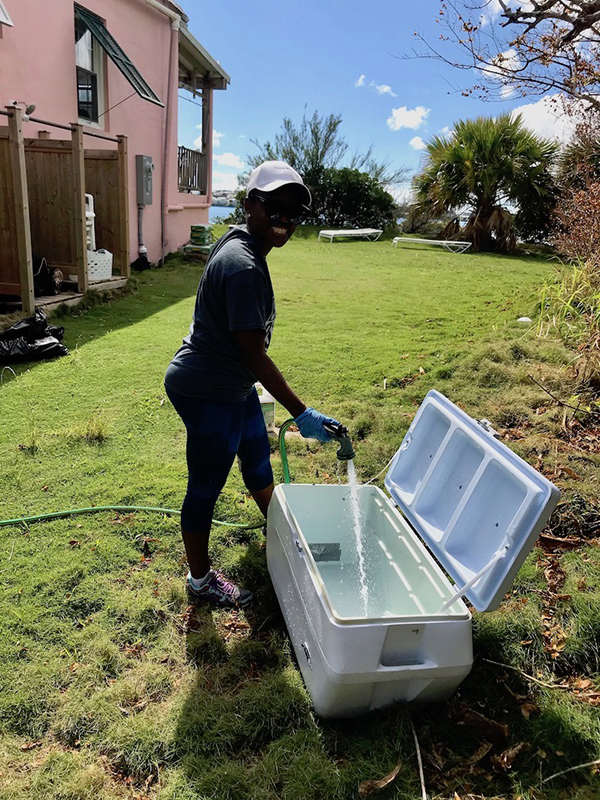 "It was interesting to learn from Dr. Walker all about the history of the Island and its unique ecology. Their desire to cultivate a space where learning and the environment are the fundamental building blocks made it an exciting adventure for all who were involved in the volunteer efforts."
Read More About