Trunk Island's 'Living Classroom' is providing "a chance to enjoy and learn about this incredible island in its most natural environment," with LOM donating $50,000 toward the restoration of the island over the past five years.
A spokesperson said, "Trunk Island, located in the Harrington Sound, hosts many of the significant habitats found in Bermuda. These include forest [the island has one of the best examples of an early Palmetto forest that is still intact], sandy coast, rocky coast, sea grass beds and sheltered bays.
"It provides a unique opportunity to experience and appreciate Bermuda's raw beauty. LOM Financial Group was delighted to donate $50,000 to Bermuda Zoological Society towards the restoration of this island over the last five years.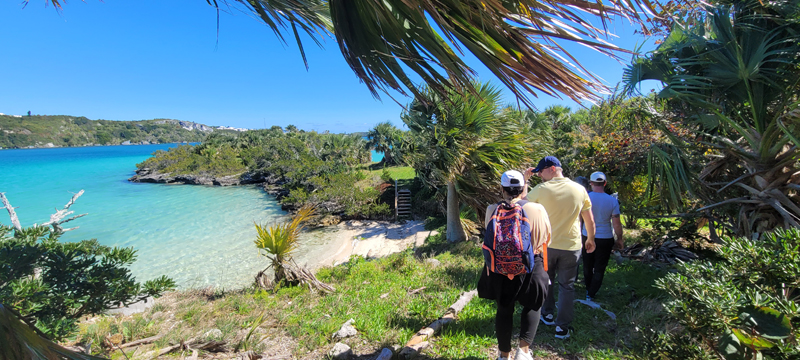 "The Bermuda Zoological Society has worked incredibly hard over the last few years to restore Trunk Island to its natural state – removing invasive flora, planting endemics, promoting the regrowth of seagrass and providing shelter to the longtails.
"It has become the Living Classroom, for children and adults alike, giving everyone a chance to enjoy and learn about this incredible island in its most natural environment."
Scott Lines, Chairman and CEO of LOM Financial Group, said, "We hope to give children a true experience of Bermudian living, but also educate them on our island's diverse and rich ecosystem.
"Immersive education experiences like this help to inspire our youth and foster a sincere interest in Bermuda's natural environment."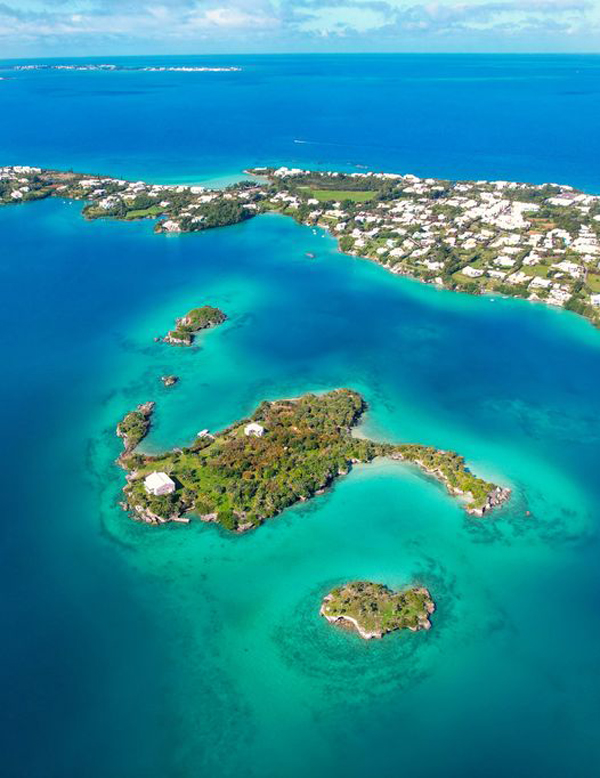 The spokesperson said, "During the summer, Aqua Campers enjoy time on the island exploring and learning about habitats and invasive species. Junior Volunteers have used Trunk Island for their final camp for the past three years, where it has served as a base for field trips out to other areas around the main island.
"In addition, they have run day-long volunteer experiences on the island for local and exempt companies, culling invasive plants and teaching those involved how to do the same around their homes."
Ian Walker, the principal curator, said, "We want to give every child a chance to enjoy and learn about this incredible place and hopefully develop a keen interest in our natural environment."
The spokesperson said, "The Trunk Island programme allows students to see Bermuda in a way that they haven't seen it before. Our hope is that those students who go on to pursue related fields eventually come back to Bermuda and assist with research that is valuable to the community."
"For more information on Trunk Island, visit Bermuda Zoological Society's website."

Read More About
Category: All, Business, Environment, News