Earlier this afternoon [November 2], Deputy Premier Walter Roban welcomed His Excellency the President of the Regional Government of the Azores, Vasco Cordeiro to Bermuda. On hand at the L.F. Wade International Airport to greet President Cordiero were dozens of well wishers.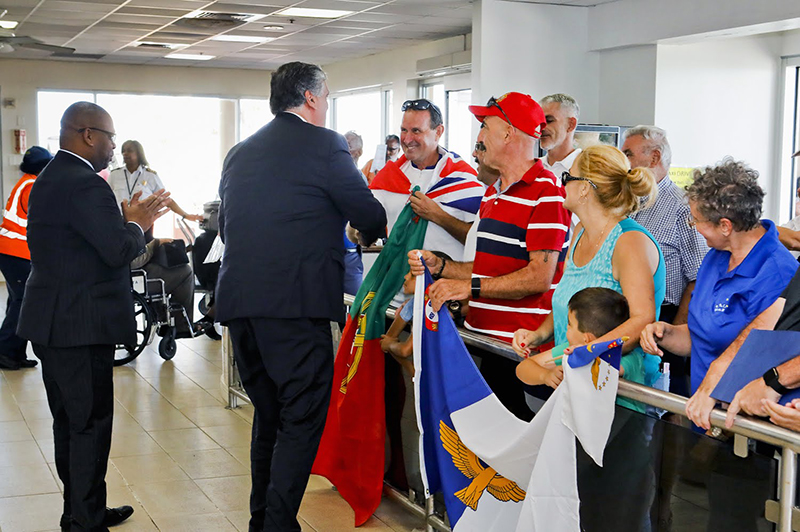 President Cordeiro and a delegation from the Azores are visiting Bermuda to celebrate the 170th Anniversary of the Arrival of Portuguese Immigrants to Bermuda.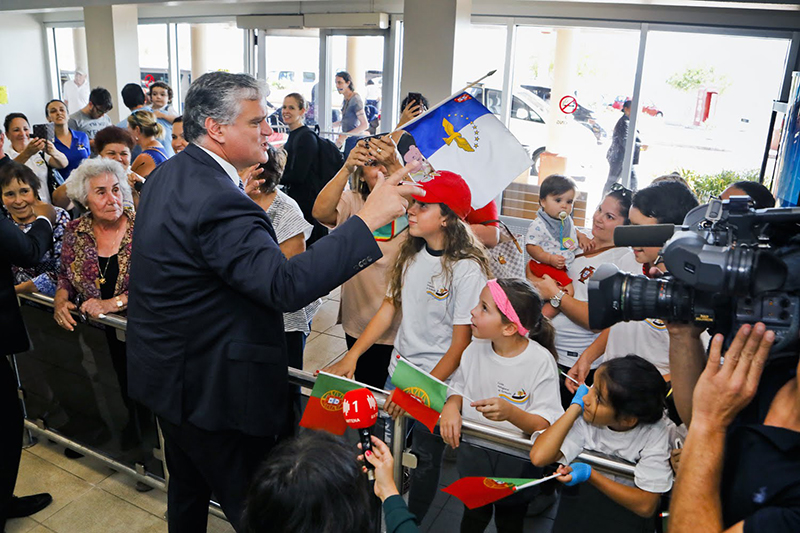 A Government spokesperson said, "On Monday, November 4, the occasion will be marked with a National Holiday. This weekend a number of events will be held in recognition of the historical milestone.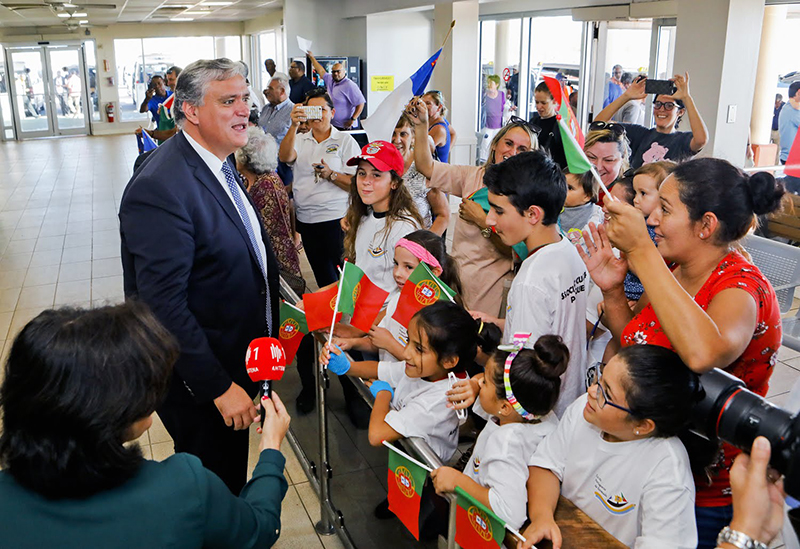 "Other events include a welcome reception hosted by Premier David Burt; a Vasco da Gama sponsored Block Party on Reid Street, Hamilton; a visit to Commissioner's House, Dockyard a special church service at St. Theresa's Cathedral, Cedar Avenue, Hamilton; a commemorative tree planting at the Botanical Gardens and a visit to Portuguese Rock, Spittal Pond."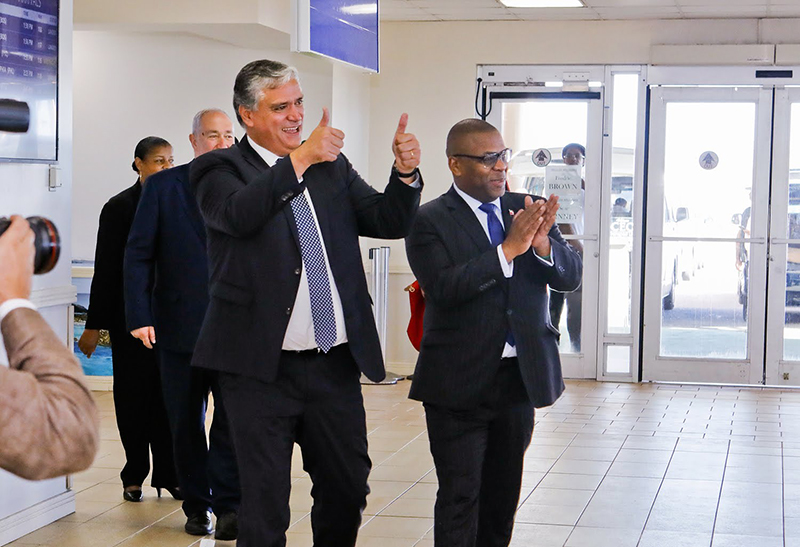 Read More About