The Governor was pleased to meet with His Excellency Mr Vasco Cordeiro, President of the Regional Government of the Azores earlier today [Nov 2].
"HE Mr Cordeiro is visiting Bermuda to celebrate the 170th anniversary of the first arrival of the Portuguese community in Bermuda. The Governor and His Excellency spoke, amongst other things, about the historical connection between Bermuda and the Azores and how the relationship between our two countries remains strong and vibrant," a Government House spokesperson said,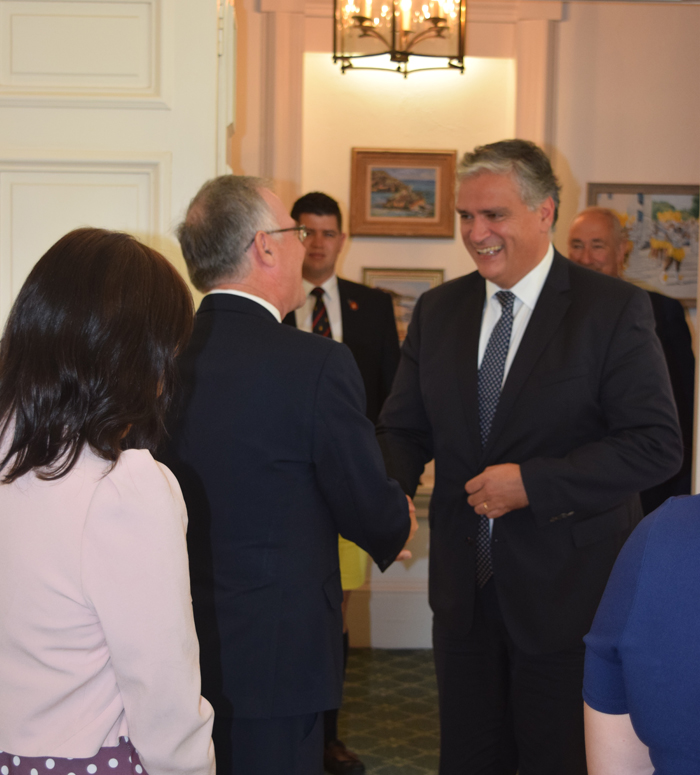 The Governor said: "It was a pleasure to meet President Cordeiro and to welcome him to Bermuda. The links between Bermuda and the Azores are important from both an historical and present-day perspective.
"Since their arrival 170 years ago, the members of the Portuguese and Azorean community have made an important economic and social contribution to life in Bermuda. Today, the community is a vital part of what makes Bermuda a unique place and I hope that the Portuguese Day holiday will be an opportunity to recognise, celebrate and strengthen the ties between us."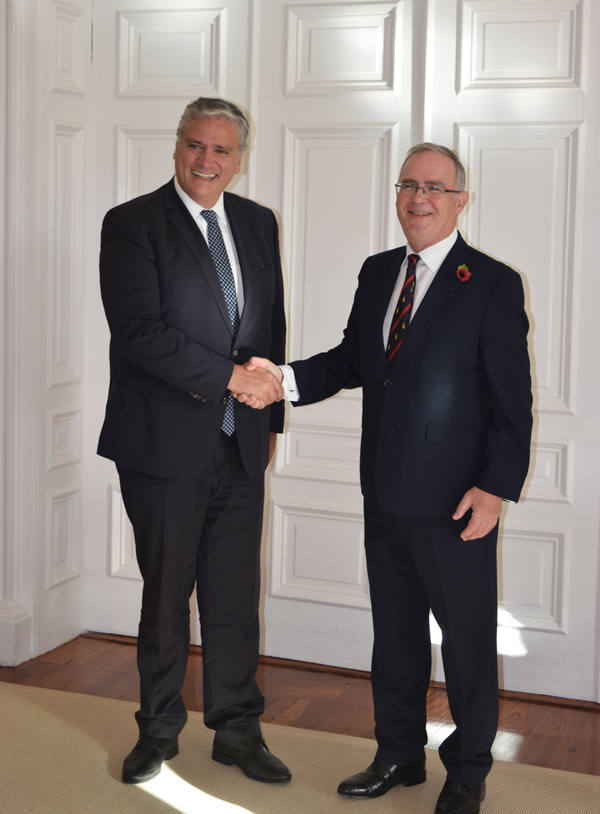 Read More About