The Bermuda Boys Brigade and the Church Girls' Brigade worked together at their annual Christmas Car Wash at St. Paul's Church car park in Paget today [Nov 16] raising a total of $1,700 to assist families in need.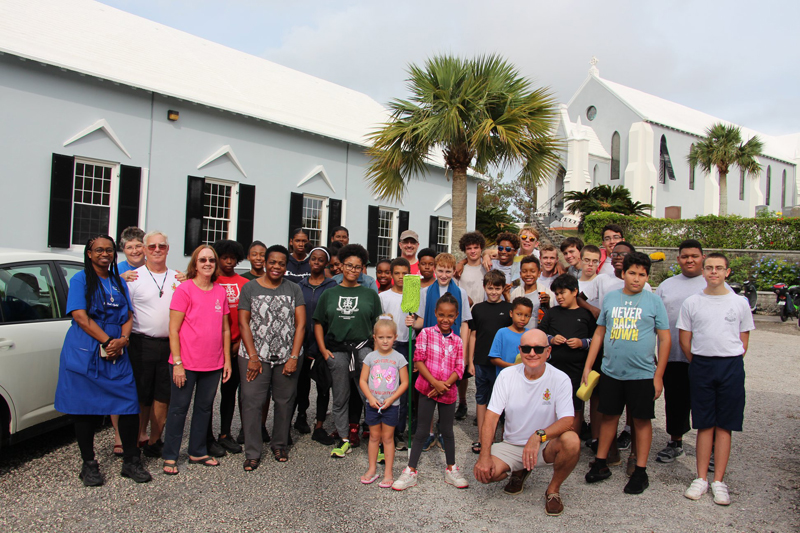 "The Boys' Brigade also had a Christmas Sale of holiday decorations and gifts in the hall. The Boys' Brigade and Church Girls' Brigades members worked with their families and leaders to raise $1700 so that we can continue to support the families who need our help," a spokesperson said.
"Brigade families were asked to donate their time and work together to raise funds to help other Bermuda children. $1700 of BELCO electricity was purchased for The Family Centre for their clients.
"The Family Centre's Executive Director Martha Dismont attended the car wash again this year and thanked the boys & girls for donating their time and energy for the benefit of other people in the community. Afterwards, she shared with the leaders that she enjoyed seeing the smiles on the young peoples' faces as they thought about the message of volunteerism.
"Our next car wash will be at our annual Valentine's Fair on Saturday, February 8, 2020 from 9 am – 4 pm at St. Paul's Church car park in Paget. The car wash is a great way for our members, who don't mind getting wet and dirty, to make a difference.
"The Church Girls' Brigade meet on Thursday evenings and the Boys' Brigade on Friday evenings in the Christian Education Centre."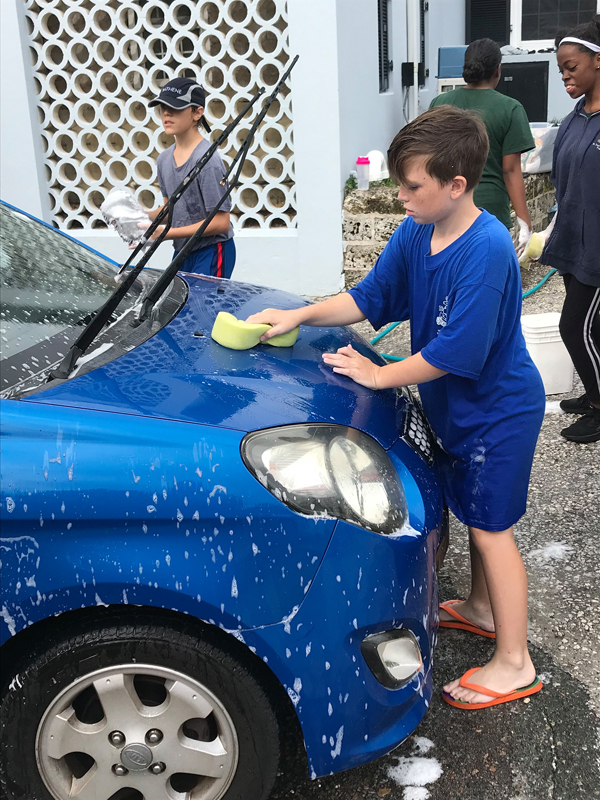 Read More About