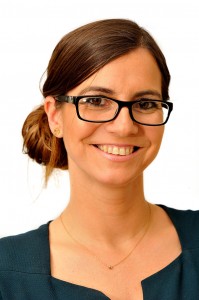 Hamilton Insurance Group, Ltd. announced the launch of a new team of underwriters at the recently-acquired Pembroke Managing Agency Limited [Pembroke] and the development of a new cyber product.
Pembroke's four-person cyber team is led by Divisional Director Jacqueline Spencer-Sim [pictured].
Ms. Spencer-Sim is joined by Senior Underwriter Iain Ainslie, Underwriter Maria Mathews, and Assistant Underwriter Jack Butler.
Ms. Spencer-Sim and her team have overseen the development of Hamilton Cyber Sentinel [HCS], a product whose coverage includes the replacement costs of affirmative hardware and software as well as post-breach remediation such as employee training and specific marketing campaigns.
With a global panel in place and monetary retention replacing a waiting period, HCS aims to streamline claims response on a worldwide basis. HCS's line size at market launch is $10 million, increasing to $15 million in January 2020.
"I'm delighted with the comprehensive work that Jacqui and her team have done to bring this product to market," said Pembroke Chief Executive Officer Tim Glover.
"HCS represents a strategic shift for Pembroke from being a follow to a lead market in this segment, managed by an expert team of underwriters. Responding to the needs of our clients is one of our hallmarks, and HCS is entirely consistent with that ethos."

Read More About
Category: All, Business, technology