The public is being invited to attend "a night of festive celebration" at Hamilton Princess & Beach Club's Christmas Kick-Off and Christmas Market on Saturday, November 30.
A spokesperson said, "On Saturday, November 30th, the public is invited to a night of festive celebration at Hamilton Princess & Beach Club's Christmas Kick-Off and Christmas Market.
"The evening of seasonal excitement will begin at 6pm in the hotel's lobby for the lighting of the Christmas tree and unveiling of the 2019 gingerbread house. Throughout the half hour event, guests will hear holiday music from The Salvation Army Band and Whitney Institute, the hotel's school partner for 2019-20 and enjoy complimentary Mulled Wine, Hot Apple Cider and Christmas Cookies.
"This year's gingerbread house which promises to be spectacular and has been created with the input of local conservation charity, Keep Bermuda Beautiful."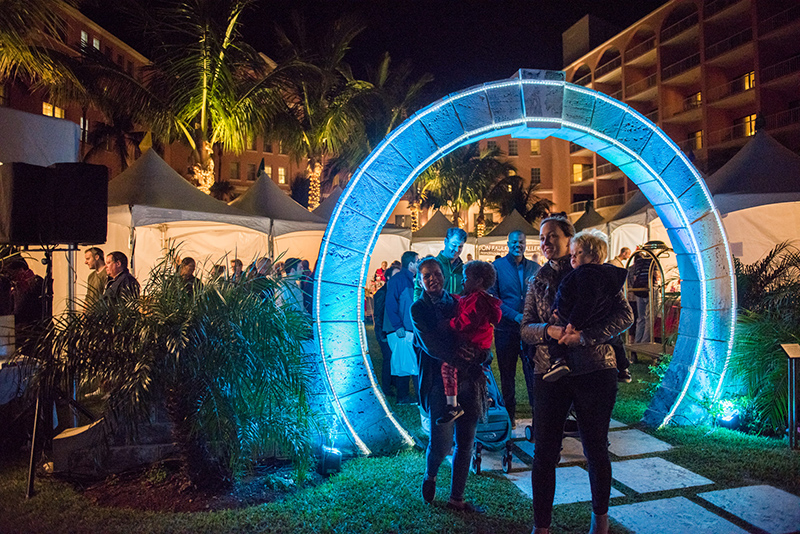 "Once the short ceremony in the lobby concludes, attendees can get started on their gift shopping in the open air European-style Christmas market in the hotel's main courtyard. Featuring local vendors offering Bermudians crafts and gifts, there's sure to be something for everyone.
"The vendors taking part are:
& Partners
Alexandra Mosher
Bermuda Bookstore
Bermuda Candle Company
Bermuda Charms
Bermuda Silverlight Gems
Butterfli
Dan and Deanne DeSilva
Dockyard Glassworks & Rum Cakes
Jon Faulkner Gallery
Limestone + Cedar
Noveltea
Painted Ladies
Passion Fields
"The cosy scene will be rounded out by festive music provided by local musician, Mike Hind, who will be playing from 7.00pm until close at 10.00pm."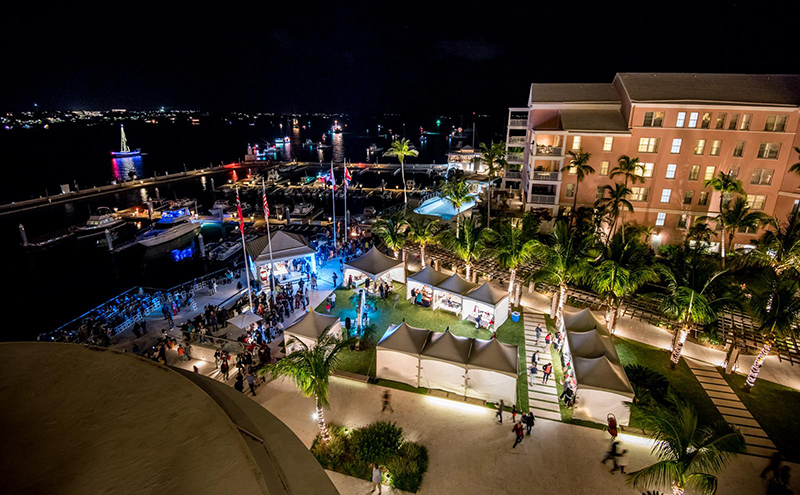 "Families can make a night of it, too, with a free face painting station for children and a fun photo booth with Santa – perfect for creating lasting memories.
"Guests make a night of it with the concession stand which will be offering hot food, including popcorn, fish sandwiches, all-beef jumbo hot dogs, and all-American apple pie with vanilla ice cream, and seasonal drinks such as luxury hot chocolate and mulled wine.
"For those who want to enjoy a sit-down meal, the hotel's three restaurants – 1609, Crown & Anchor, and Marcus' – will be open and are taking dinner reservations."
Tim Morrison, General Manager at Hamilton Princess & Beach Club, said, "We look forward to welcoming everyone to begin celebrating the holidays in style with us at Hamilton Princess & Beach Club. From the lighting of the tree to the Christmas market, we think it will be a November night to remember."

Read More About