From the 24th to 28th November, the Minister of National Security Wayne Caines is advising the public to prepare for the possibility of exceptionally high tide levels resulting in flooding to low lying areas around Bermuda.
"The public will recall in October 2017, when unusually high tides flooded low lying areas around the island," said National Security Minister Wayne Caines. "In particular, King's Square, Kindley Field Road, and L.F. Wade International Airport in St. George's experienced significant flooding."
A look at the flooding in St George's back in October 2017: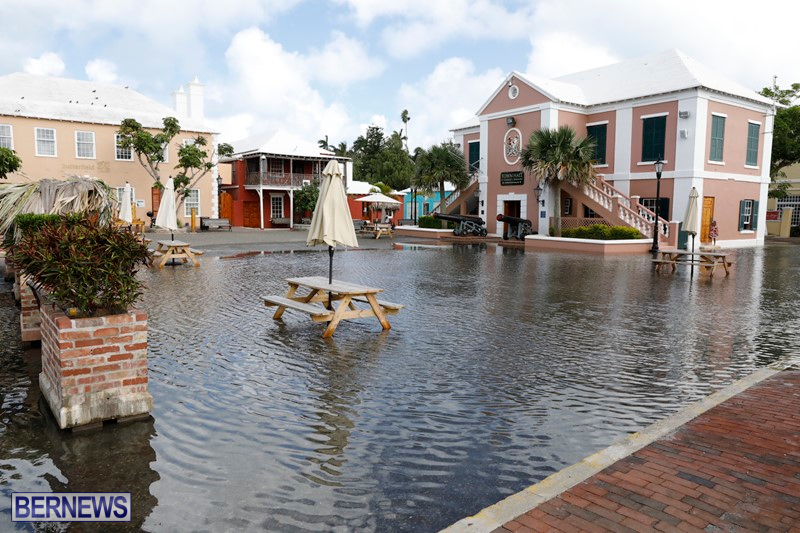 "Over the next few days, we will experience higher than normal Spring tides, which may result in similar flooding impacting low lying areas around Bermuda.
"In the interest of public safety, I encourage homeowners and businesses in areas prone to flooding, to take the necessary precautions to secure and protect their property and belongs from damage.
"Owners of vehicles parked at the Airport and other low lying areas should collect their vehicles to avoid the chance of flood damage."
For more information, visit NOAA Tides and Currents and weather.bm.
Read More About