The Freemasons Fund For Bermuda made $2,500 donations to five local charities, with Vision Bermuda, WindReach, the Continental Society, Technology Leadership Forum, and Beyond Rugby all receiving donations.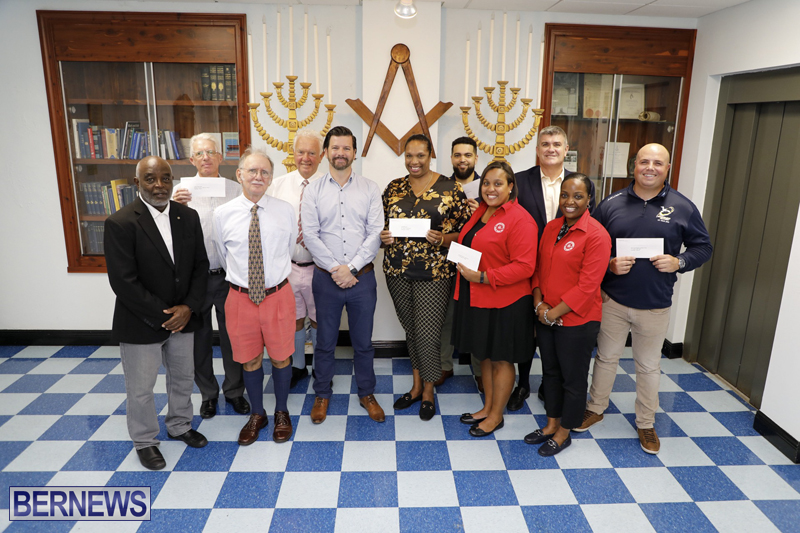 A spokesperson said, "The Freemasons Fund For Bermuda [FFFB] has been functioning most effectively since 1981 and has donated over $350,000 to charities in Bermuda. Our purpose is to assist the community of Bermuda by making donations which are generated solely from Freemasons. We do not make appeals to the general public.
"The Freemasons Fund For Bermuda is not a Masonic Lodge, but represents Masonic Lodges in Bermuda and is their local fundraising arm, essentially every Freemason contributes and is a member.
"Additionally the Fund itself will hold fund raising events. 100% of funds generated go to charities in Bermuda, but donations are not made to religious, political or Masonic Bodies, individual Freemasons or their families."
Read More About