The Bermuda Pride event is set to return in 2020, with the event organisers confirming that it will be held on August 7th, 8th and 9th, with the Pride Parade set to take place on Saturday, August 8th.
The inaugural event was held in August of this year, and saw thousands of people taking part in the first ever LGBTQ Pride Parade in Bermuda, which followed a day after a forum was held on "Free to be me: Expressing LGBTQI+ identities against a legacy of Colonialism."
Poster courtesy of the organisers: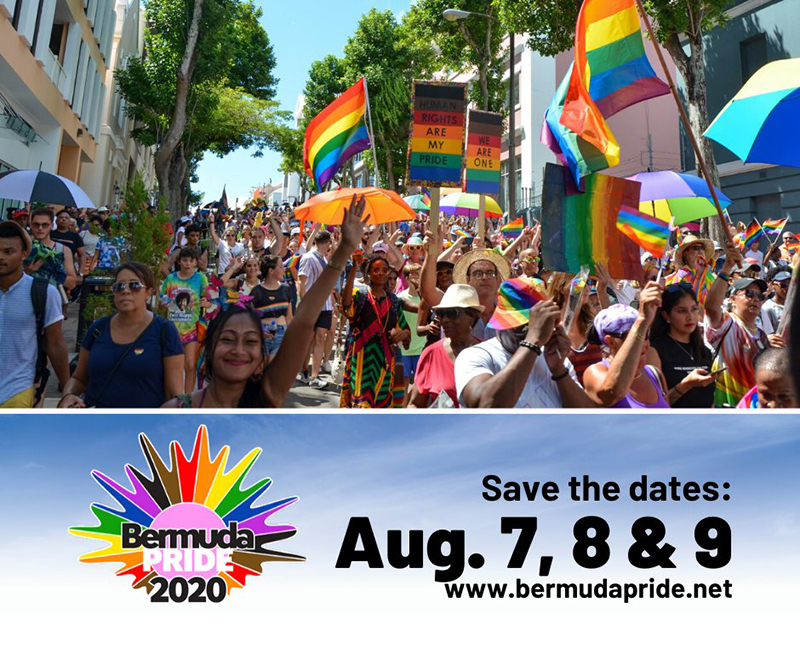 In a post on social media, the organisers said, "Bermuda Pride will return on the 7th, 8th and 9th of August 2020! The parade will take place on Saturday the 8th and we'll be releasing further details on what we've got planned in early 2020.
"Interested in organising events around, or getting involved in, Bermuda Pride 2020? Just send an email to bermudapride2020@gmail.com with further details and we'll be in touch."
A look at the inaugural Pride Parade held in August of this year

Read More About