Alexander Deltoro has been charged in a Florida court, with the 28-year-old accused of fatally shooting his own mother.
According to a report in the Sun Sentinel, "A Margate mom stepped in between her son and husband, trying to break up their fight. Now she's dead and her son is in jail, accused of shooting her in the face.
Photo via U.S. media: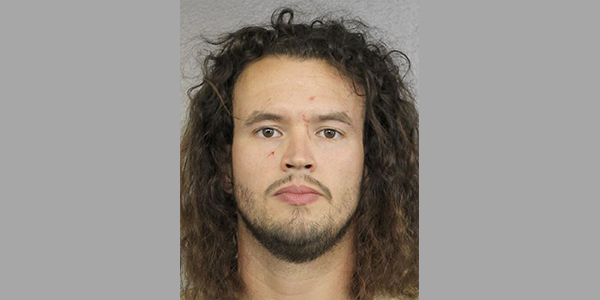 "Alexander Deltoro Jr. was arrested Sunday on charges of manslaughter and illegally carrying a concealed firearm, police said.
"Deltoro had gone out with his family on his 28th birthday on Saturday, and he was wrapping up the evening by heading home with them in a car, police said. While riding home, Deltoro and his father, Alexander Deltoro Sr., got into a verbal argument.
"When they arrived home, it got worse with Deltoro and his father shoving each other," the report added,
"Police say Deltoro tried to grab his Glock handgun inside his right waistband during the argument, when Deltoro's mom stepped in to separate her husband and son. Then Deltoro fired a single shot from his gun — a shot meant for his father — hitting his mother in the face, police said.
"The allegations in this case are — there's no word for it," said Judge Jackie Powell, who set his bail at $101,000 Monday morning."
Read the full story here on the Sun Sentinel website.
Read More About