[Updated] The Bermuda Fire and Rescue Service [BFRS] and police responded to a reported boat fire last night [Dec 6] in St. David's.
Fire fighters fought the blaze from a dock before two boats arrived to assist, allowing the fire fighters to access the craft which was fully engulfed with flames and some distance away from land.
BFRS spokesperson Staff Officer Scott Quinn said, "On Friday December 6th 2019 at 11:12pm the BFRS responded to a call of a boat on fire at Chapel of Ease Road St David's.
"On arrival Sgt Kingsley Mundy reported a 32-36 foot vessel full engulfed in flames. Due to the boat being moored approximately 40 feet off shore, private boats were required to get the fire fighters close enough to the boat to extinguish the fire.
"The cause of the fire is yet to be determined."
Update December 10, 11.25am: A Bermuda Maritime Operations Centre spokesperson said, "Friday 6th December, 11:18pm – Bermuda Radio were informed of a fire onboard a boat on its mooring to the South of Smith's Island in St David's.
"The Bermuda Fire and Rescue Service attempted to fight the fire from ashore however the boat which was later identified as the 35ft P/C Unforgettable was soon engulfed in flames and burnt to the waterline before sinking.
"The owners arrived on scene during the incident and were not aware of anyone onboard so further rescue efforts were suspended."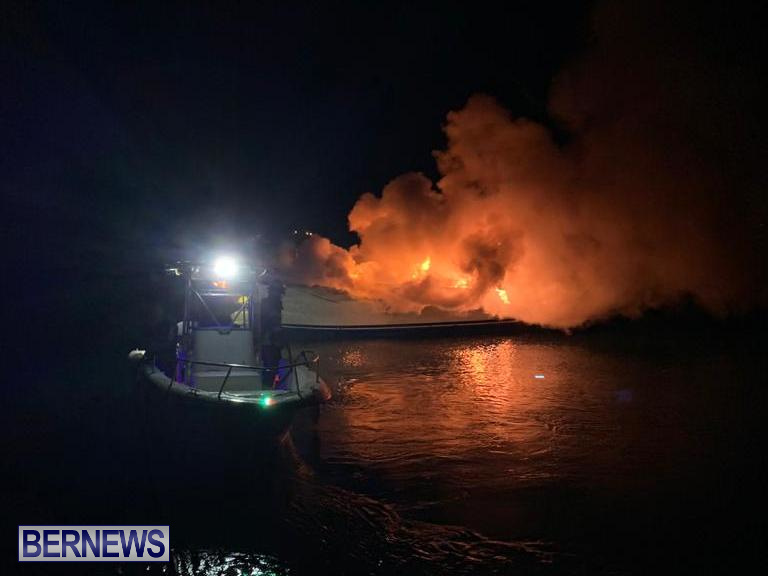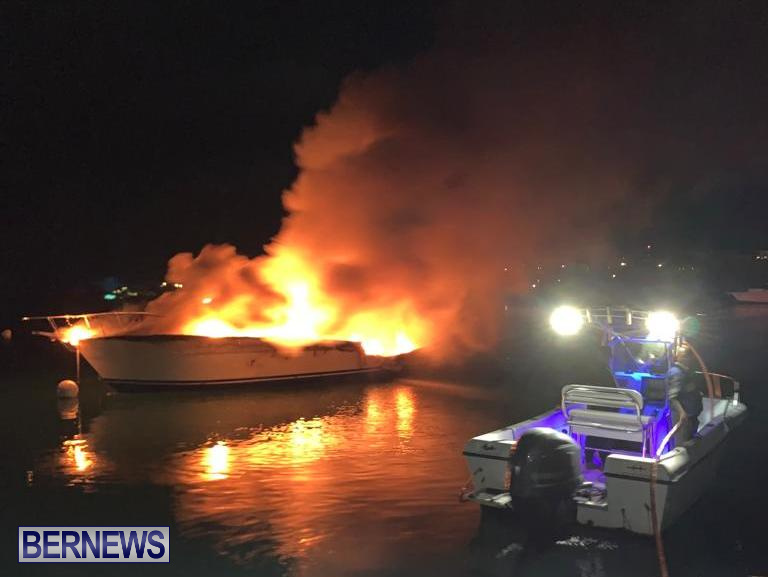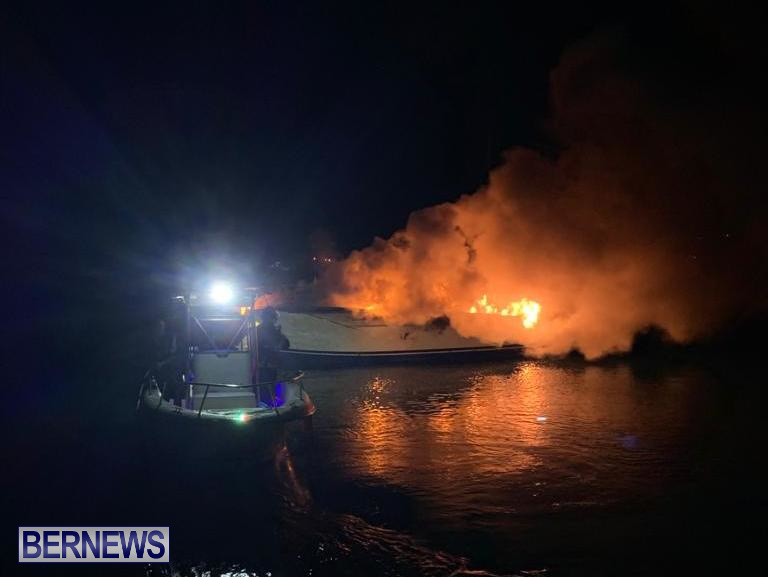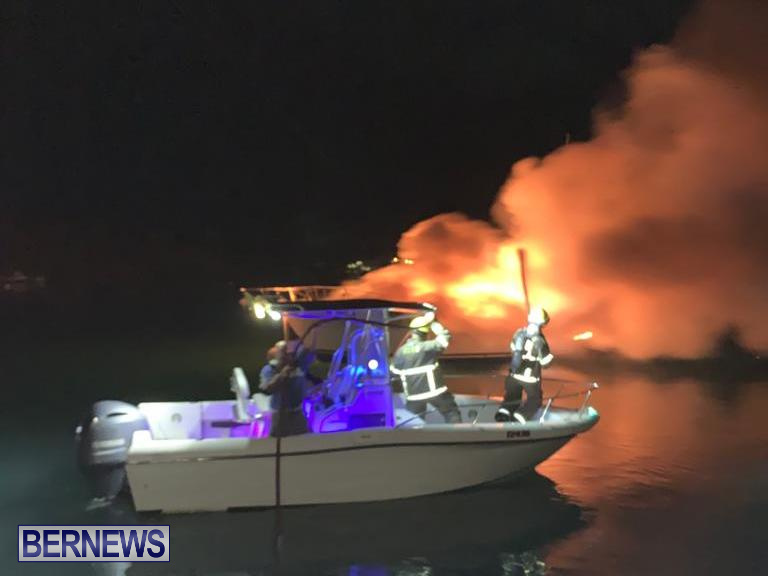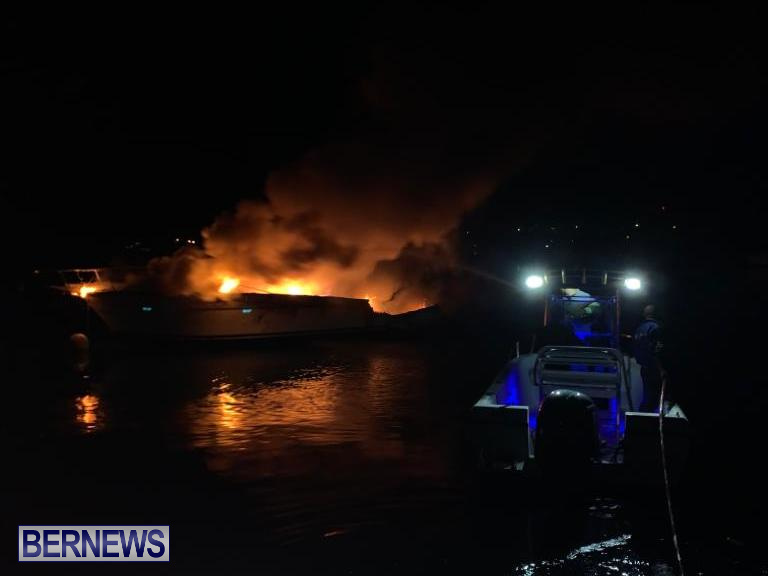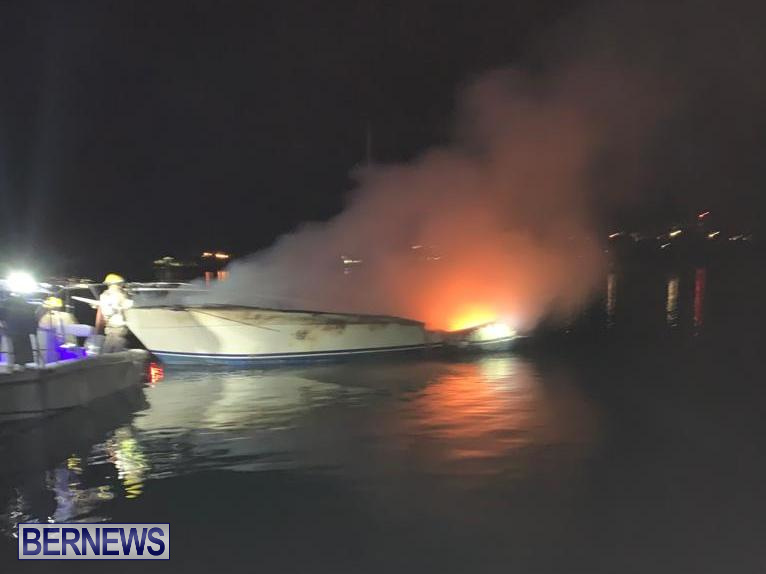 Read More About
Category: Accidents and fires, Accidents/Fires, All, News, Photos