A Math-A-Thon was recently held at Warwick Academy, with Team 2 [Rhodes and Patton] beating Team 1 [Morgan and Robertson] 145 to 135 in the finals.
A spokesperson said, "Bermudian students' math skills will be put to the test this winter as 27 primary and middle schools take part in the 2019-2020 Math-A-thon.
"Over the course of five months, 348 students will compete in 29 scheduled Math-A-Thons while hundreds of other students watch in an effort to inspire them to enjoy mathematics.
"Yesterday the Math-A-Thon came to the middle school of Warwick Academy and it was a successful and fun event. The contestants were put into two teams by houses: Morgan and Robertson versus Patton and Rhodes.
"The contestants were a little nervous at first being in front of their peers having to tackle some challenging problems, but the host, Sergio Pitcher, from PlanetMath and his helpers from Impact Mentoring Academy had exciting ways to get the crowd to support, which made the contestants feel more at ease. The audience was full of house spirit and support and there was the assistance of MathMan.
"It was a close race to the finish, but Team 2 [Rhodes and Patton] beat Team 1 [Morgan and Robertson] 145 to 135. Well done to all of the contestants."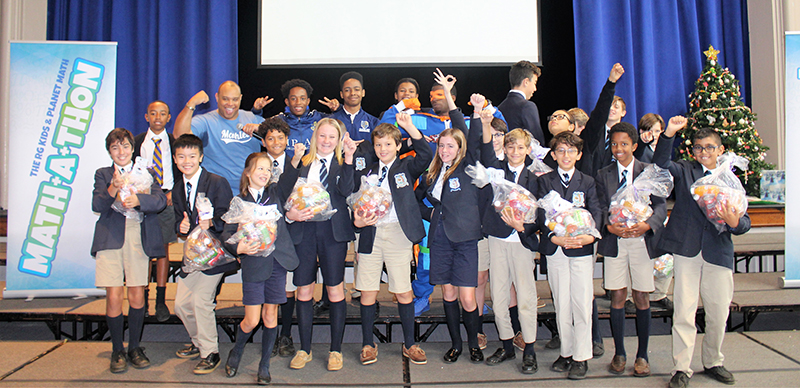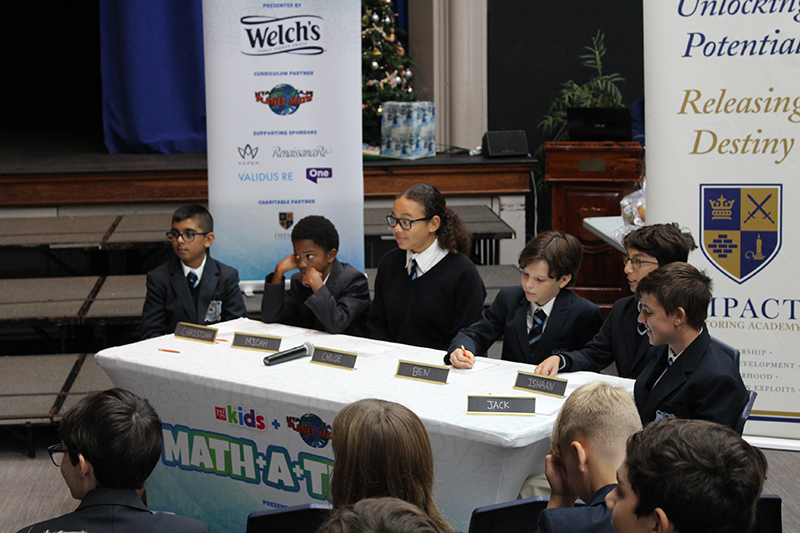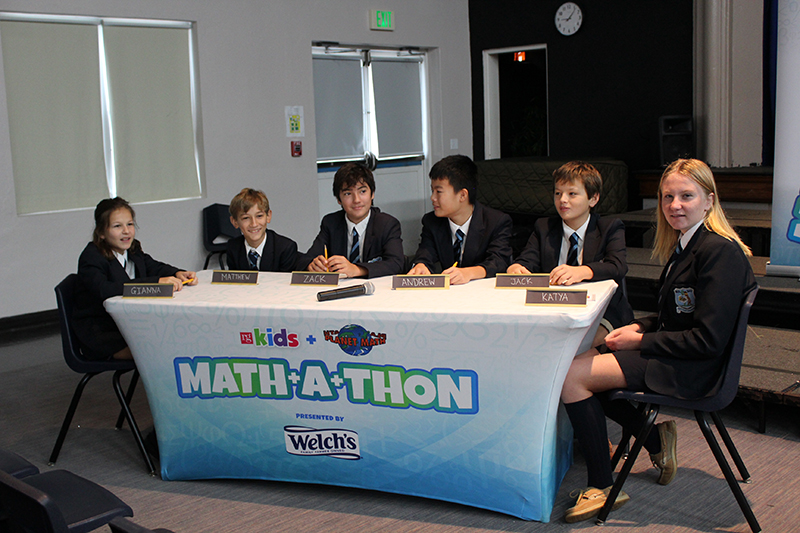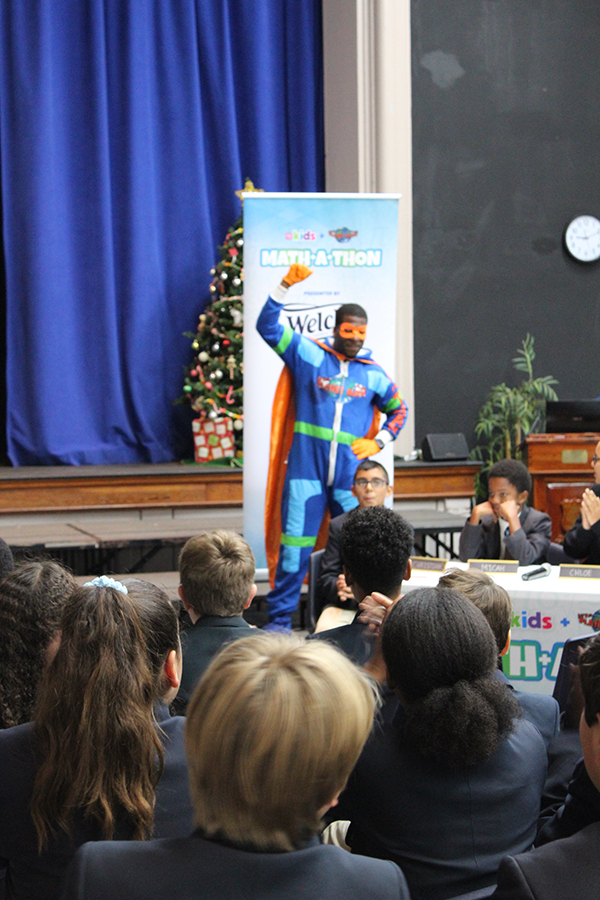 Read More About
Category: All