The Acting Post Master General Susan Moore-Williams has pledged the Bermuda Post Office's support for the Gina Spence Productions Annual Christmas Community Festival, to be held on Saturday, December 14 at the Rubber Tree which is in the same location as the Warwick Post Office.
"The BPO is happy to be one of the lead sponsors of this event," said Ms Moore-Williams, speaking at the press conference for the annual Christmas Community Festival yesterday.
"We value our community relationships and think that this event, which supports Bermuda's children and families in need, is a great fit.
Event Organizer Gina Spence; Keith Wainwright Sub Post Offices Coordinator, BPO; Acting Post Master General Susan Moore-Williams; Chairman of Gina Spence Productions' Board of Directors Teresa Tannock; Rod Farrington, Gorham's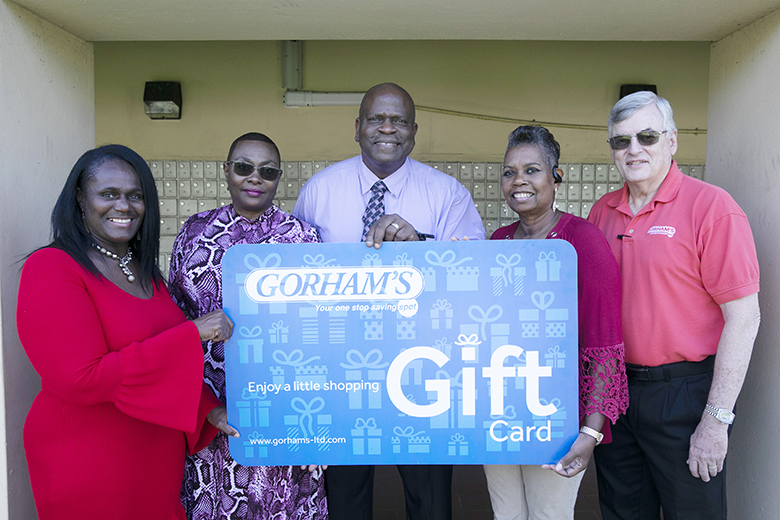 "We are particularly happy to be supporting this event because Dr. Spence used to be a member of staff at the Warwick Post Office and therefore we still consider her to be one of us."
In addition to offering the use of their lawn for the event, the Post Office will also be providing the electrical feed and toy/food hamper storage, as well as providing volunteers to assist with sorting the donated toys and food items for families in need in the days leading up to the event.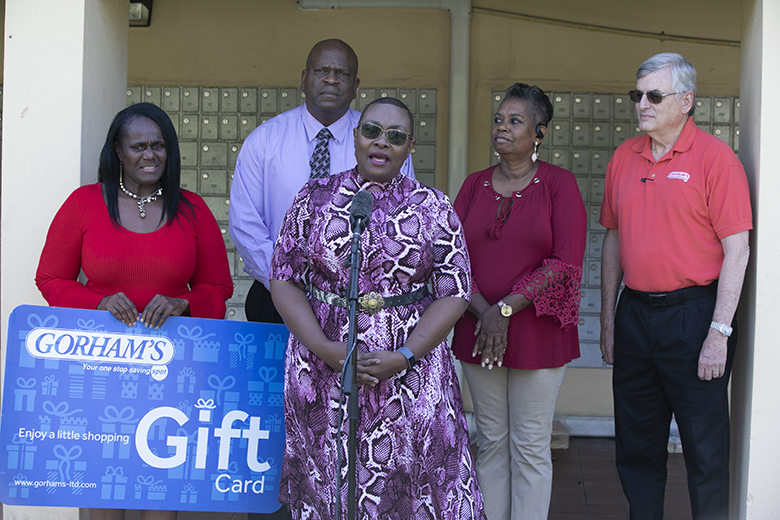 Ms Moore-Williams added: "Our mandate is to serve our community through the provision of quality postal services and we have been working on providing more services to meet our customers' needs, as well as improving our customer experience across our post office counters."
The Christmas Community Festival will take place on Saturday December 14 from 12pm until 3pm. Giveaways include toys, food hampers, turkeys, hams and Christmas trees.

Read More About
Category: All, Entertainment