Two celebrated stores in St. George's recently announced that they've joined forces to collaborate on one unique retail experience, as Salt Spray Soap Company, a made-in-Bermuda skincare line, has teamed up with Long Story Short, a book and gift boutique that also offers history tours.
Owner of Long Story Short Kristin White, explains. "The Book Cellar opened in the cellar of historic Tucker House in 1979, and after I took it over in 2012 I continued to run it as a book store. Gradually, I added other offerings, including local gifts, art, and tours so I changed the name to Long Story Short in 2017 to reflect these changes and my love of storytelling."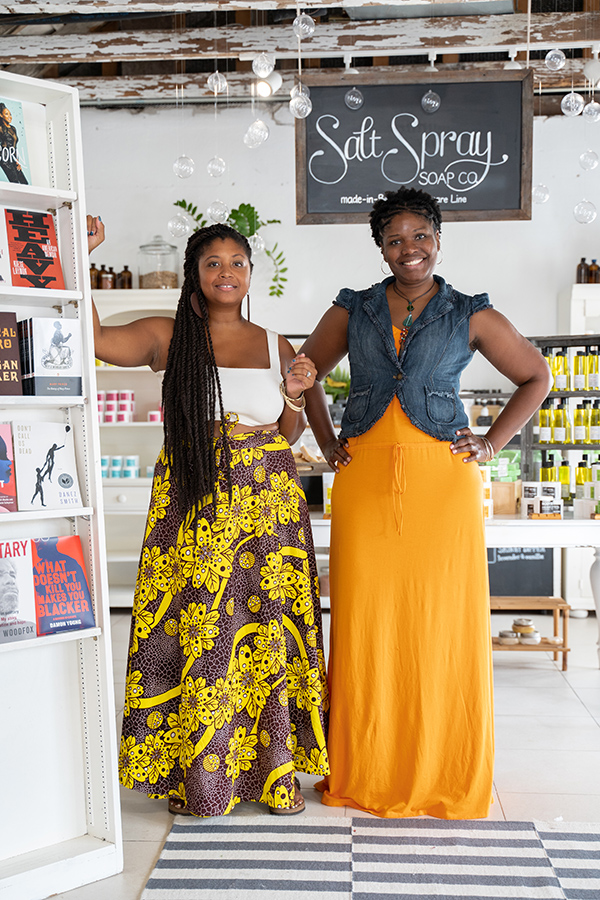 In 2015, Ms. White's store acquired a new neighbor, Salt Spray Soap Company and she fell in love with their natural soaps, body butters and scrubs. She also became fast friends with owner Genelle John, who has been making her own skincare products since she was a teenager.
Ms John talks about her passion. "There are so many health benefits from using natural skincare, and after returning from University, I noticed there were not consistently available products on island. Since opening up my store, the support has been overwhelming, especially from local residents. I've since expanded my skincare line to include massage and body oil, lip balm, and bath salts and am now even shipping internationally."
This past summer, the two entrepreneurs decided to merge their stores, as Ms. White was looking to expand into a larger space.
She further explains, "When I changed my store name to Long Story Short, my focus shifted to highlighting female authors and artisans, especially Black women, and products that have a sustainable aim, so as a locally-made woman-owned brand Salt Spray Soap is very complementary to this philosophy.
"I moved over to Genelle's space in August, and since that time we have been working with our friends – merchandising guru Nicole Golden of Urban Cottage and branding experts Nikki Fagan and Zina Edwards of Brand Lion – who have helped us to transform the store."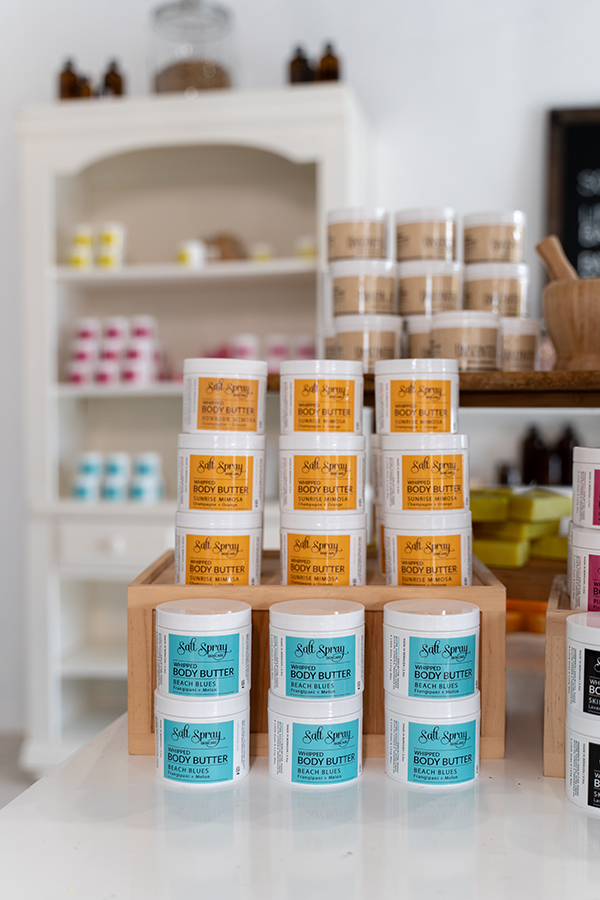 Although the shop has been open since the merger, the Bermuda National Trust Christmas Walkabout this past Friday was their official opening.
Shop highlights include sustainable and fair trade housewares, African-print clothing from Liberia, local company UMAMI spices and an in-store DIY skincare activity.
Ms. John says, "Walkabout night was incredible, with tremendous support and feedback! We are excited to continue welcoming everyone to our shop and hope they fall in love with our vibrant new space."
Long Story Short's hours until Christmas are Sunday-Friday 12-6, Saturday 10-6 and Sunday 12-6.
Read More About