Bermuda's Makaela Richardson has been featured in a BBC 'Bitesize' story detailing her success with her 'Free the Fresher' startup, with the story saying that Ms. Richardson "is proof that you don't need a trust fund or cash in the bank to start your own business."
The BBC story said, "How do you get from zero cash in your pocket to £2 million in revenue? And from zero subscribers on your website to an international service with hundreds of thousands of users?
"Makaela Richardson is proof that you don't need a trust fund or cash in the bank to start your own business. Owner and CEO of 'Free the Fresher', Makaela started her business from scratch aged 18, without a penny to her name."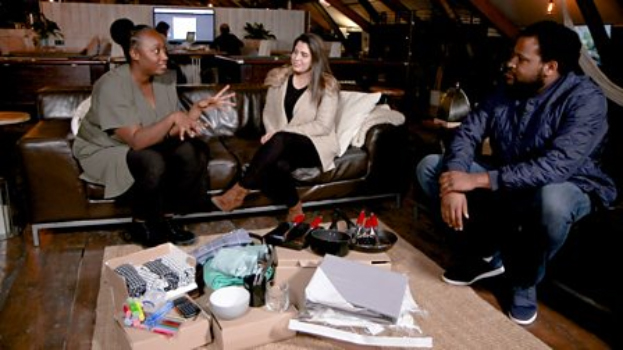 "Identifying the need through her own struggles as broke student, Makaela had the idea to provide students with essential home and lifestyle items to survive living in university accommodation.
"The path to success wasn't always a smooth ride though; Makaela had to keep her bar-tending job alongside studying Business at the University of Greenwich, and once she scraped together the funds necessary to launch her website – it didn't get any interest!
"Makaela ended up going home to Bermuda and working three jobs throughout the summer to reinvest her hard-earned wages back into her business idea, doubling down on her self-belief and vision.
"It took intensive market research, bravery and a winning mind-set to get her first success when around 800 people first signed up to the 'Free the Fresher' subscription service. This grew to over 50,000 at the end of its second year.
"Now in the fifth year of the company, Makaela has high profile partners, investors and mentors on board. With positive write-ups in lifestyle and university press – and new offices opening up, Makaela is building her team and her empire from strength to strength."
You can read the full story here on BBC.
Read More About