Bermudian tennis player Daniel Phillips teamed up with Uwe Diehl from Germany and they began competing in the doubles portion of the Herodotou Tennis Academy Under 16 Tournament in Cyprus.
Unseeded Phillips and Diehl took on the number 4 seeds Matei Gavrea from Romania and Georgios Protopapas from Cyprus.
Gavrea and Protopapas won the first set 6-2, but Phillips and Diehl bounced back to win the second set 6-1, and the match would then be decided in the a third set tie-breaker which saw Phillips and Diehl advance.
Daniel Phillips and Uwe Diehl: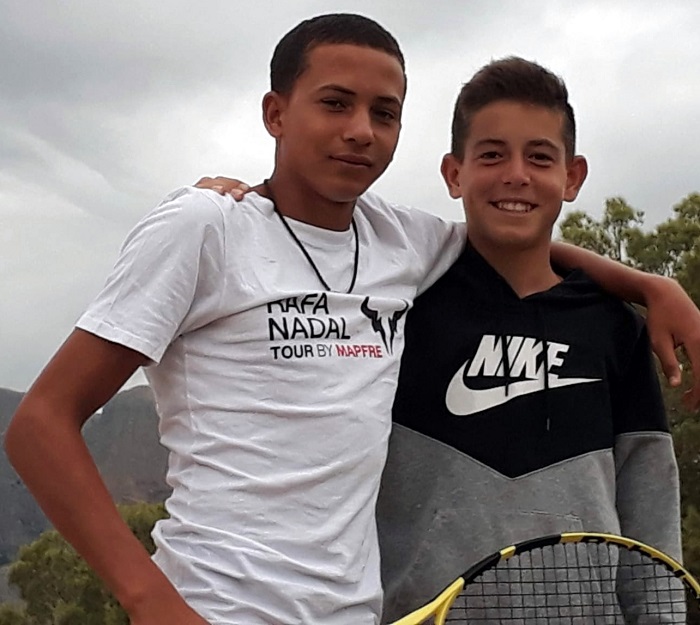 Read More About