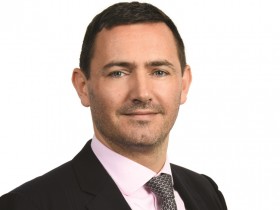 Appleby will be sponsoring and speaking at the Canadian Technology Summit in Bermuda, with the keynote event scheduled for Tuesday 28 January at the Hamilton Princess.
"The aim of the Summit is to align technology initiatives between the governments and businesses in Bermuda and Canada," a spokesperson said.
"The Summit will showcase leading Canadian blockchain firms that are interested in participating in the growing technology sector in Bermuda.
"Throughout the week, visiting Canadian technology companies will engage with local businesses that are interested in or advisors to blockchain technology projects and asses how the Digital Asset Business Act and Bermuda's Initial Coin Offering regime can help develop and facilitate these opportunities in Bermuda.
"Members of Appleby's Technology & Innovation team in Bermuda will be attending the keynote event on Tuesday, followed by the Canadian Government's Cocktail Reception later that evening. Partner Steven Rees Davies will be speaking on the 'Digital Assets – Regulation & Governance' panel.
"Steven is Joint Global Head of Technology & Innovation at Appleby and specializes in Fintech and the Digital Asset business sector. He practises in the areas of corporate finance, capital markets, regulation and intellectual property, and has represented clients in a wide variety of cross jurisdictional corporate transactions and restructurings as well as private and public offerings, placements and introductions to the Bermuda, London and New York stock exchanges.
"Appleby's multi-disciplinary global Technology & Innovation team comprises experts from Appleby's 10 offices to help businesses meet the new challenges and support clients across a broad range of emerging technologies, including: Blockchain; Virtual Currencies, Token Sales and Initial Coin Offerings; Financial Technologies; Digital Technology and E-Commerce; Intellectual Property; IT and Communications; and Data Protection and Information Management.
"The Canadian Technology Summit in Bermuda is an exclusive event hosted by the Consulate General of Canada in New York and Penrose Partners, an emerging technology consulting firm."

Read More About
Category: All, Business, technology