The new law which allows for 13 weeks of paid maternity leave and 5 days of paid paternity leave is now in effect.
The Government posted the image below, which states: "All businesses should note that the Employment [Maternity Leave Extension and Paternity Leave] Amendment Act takes effect on Wednesday, January 1, 2020.
"The amendments extends maternity leave to 13 paid weeks for employees who have worked for one continuous year. Employees who have not worked for a full year will be entitled to 13 weeks of unpaid leave."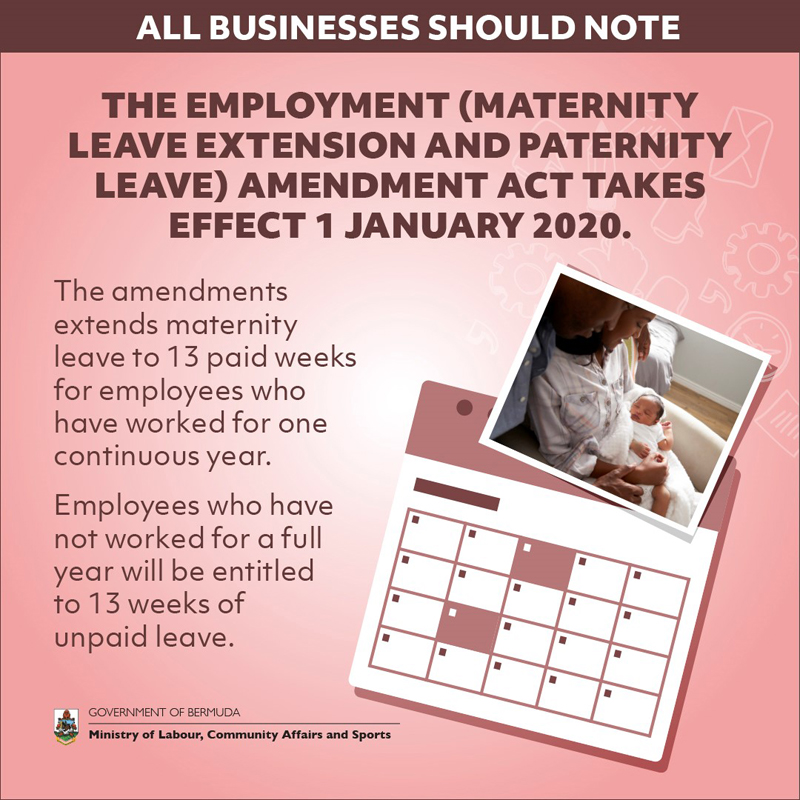 Following the passage of the legislation last year, Minister of Labour, Community Affairs and Sports Lovitta Foggo said, "The provision of maternity and paternity leave is a key element in enabling parents to forge bonds with their babies. While maternity leave has become standard in most countries around the world and in Bermuda, the provision of paternity leave globally has been neglected.
"Paternity leave helps foster better child relationships. We want to ensure fairness and equity. So, essentially, this Act amends the Employment Act 2000 to provide for vacation leave after the first six months of continuous employment, the extension of maternity leave and the provision of paternity leave."
Read More About