Following last night's fire at the old Cedar Park store in Devonshire, Minister of National Security Wayne Caines, who represents the Constituency, stopped by this morning to check on area residents and view the damage.
The blaze apparently started at around 10.30pm or so last night, with flames seen rising from the roof of the building, which used to house a convenience store, but has not been used for some time.
Firefighters responded and put out the fire, eventually climbing on part of the remaining structure to wet down the remainder of the roof.
As of this morning, the visibly damaged building is now cordoned off with police tape, and a faint smell of smoke still lingers in the air.
Minister Caines said, "I learned late last evening of the fire here at Cedar Park, and I thought it important to come by this morning, most importantly to check on the neighbors and to make sure that everyone was okay, but to see what the damage is.
"As you can clearly see, there is significant damage to what is the former neighborhood store. And we now have to look at what are the next steps. I have not been able to talk to the Chief Fire Officer as of yet to find out if they have ascertained as to what the cause was, so I am sure that the Bermuda Fire Service will update me as soon as they have some information as to how the fire started."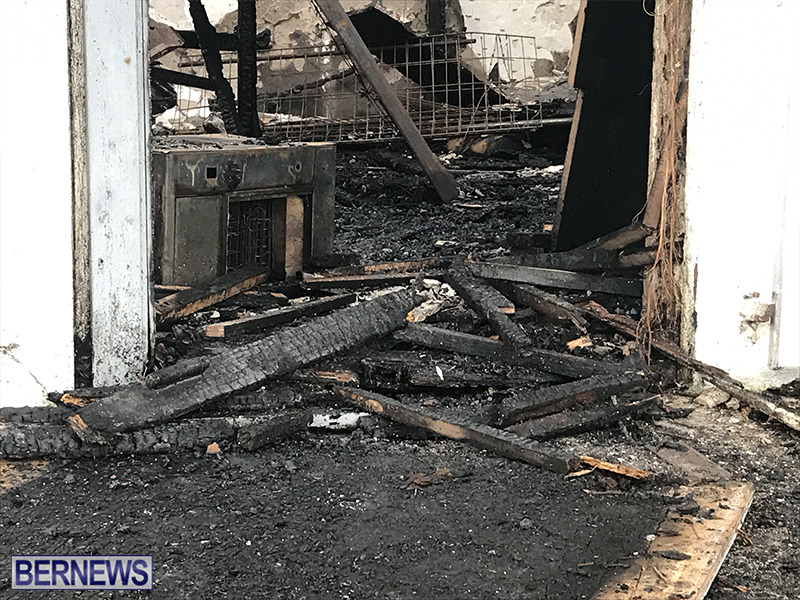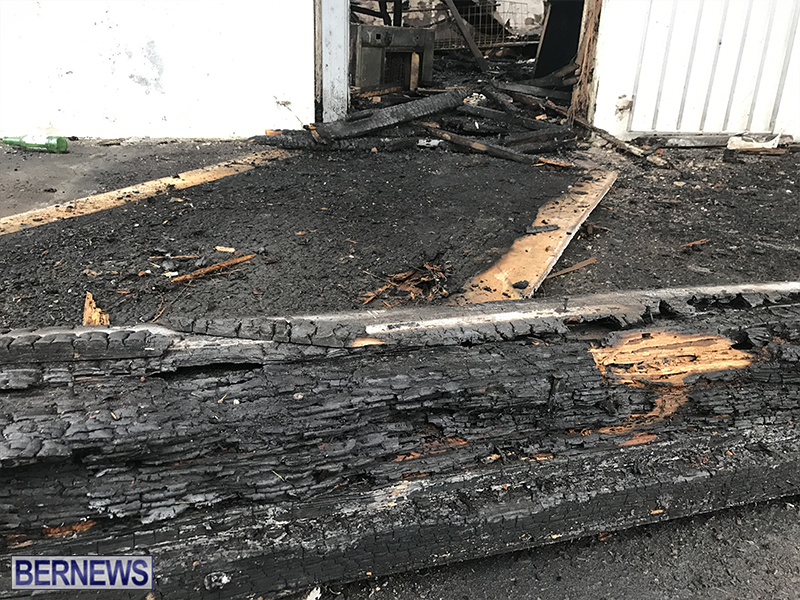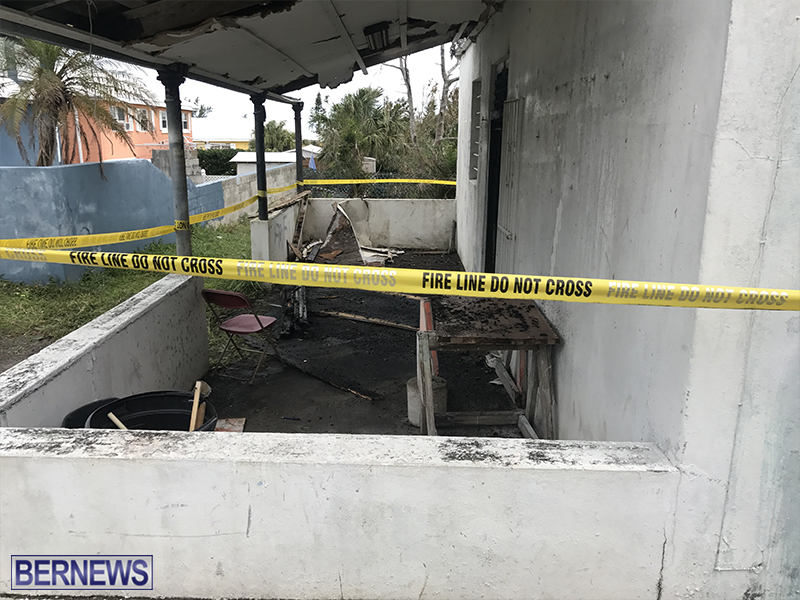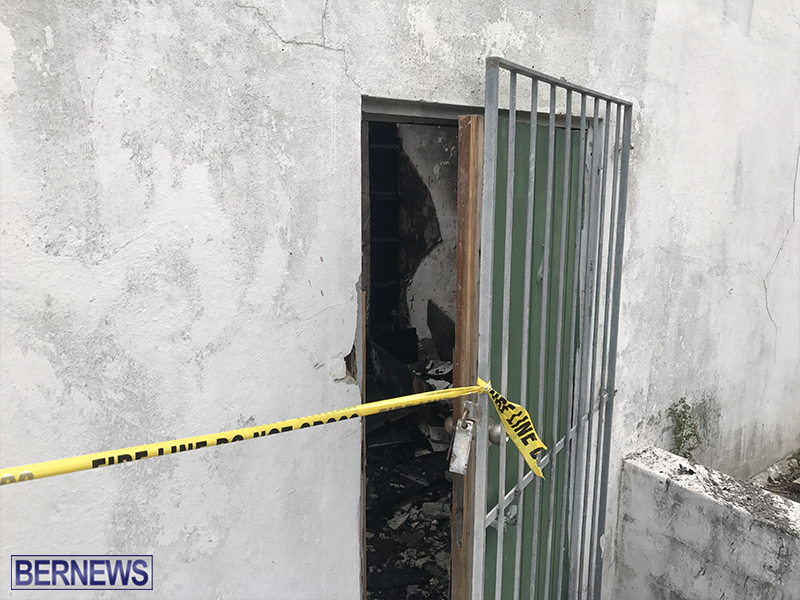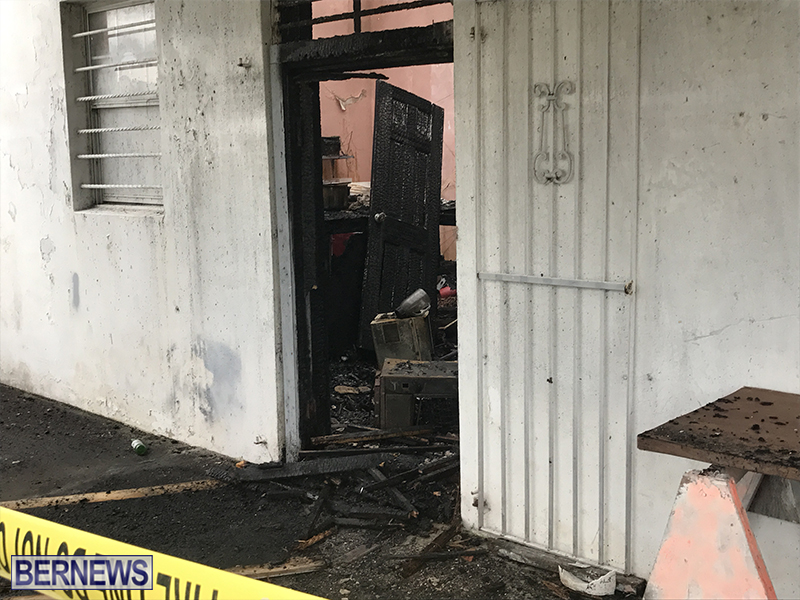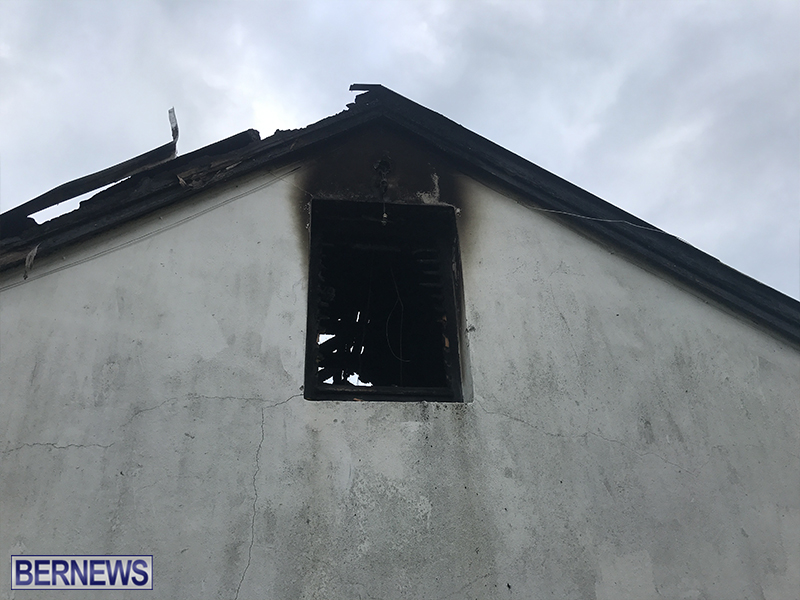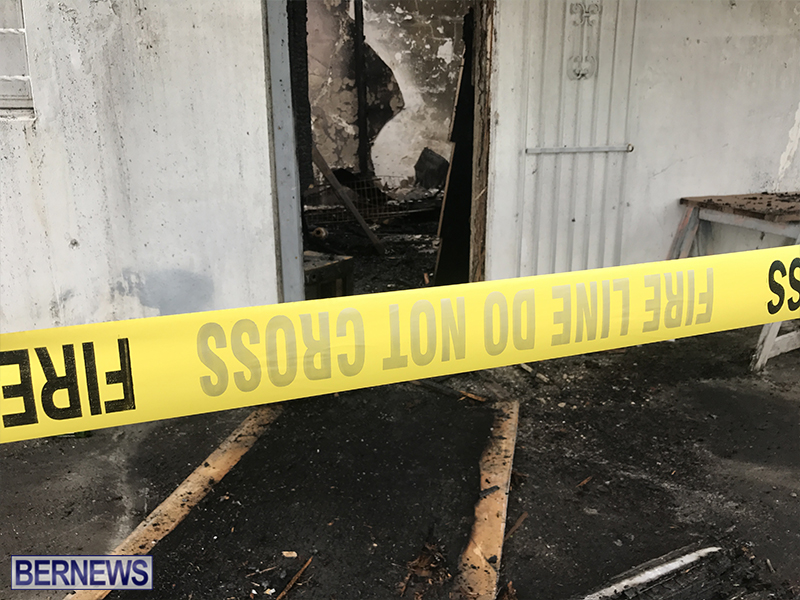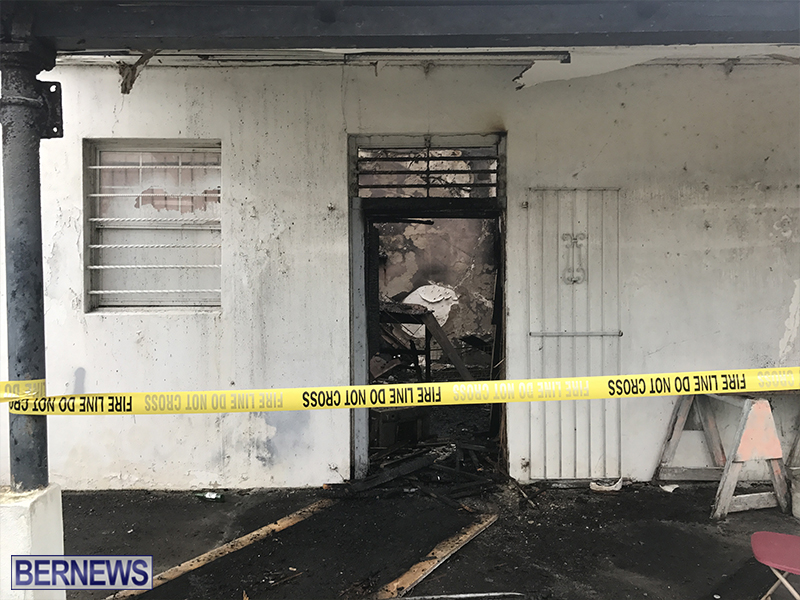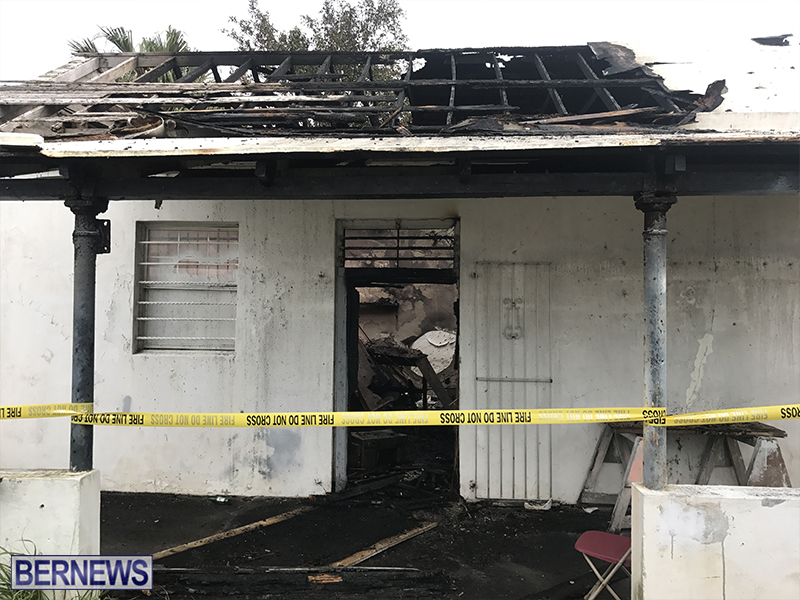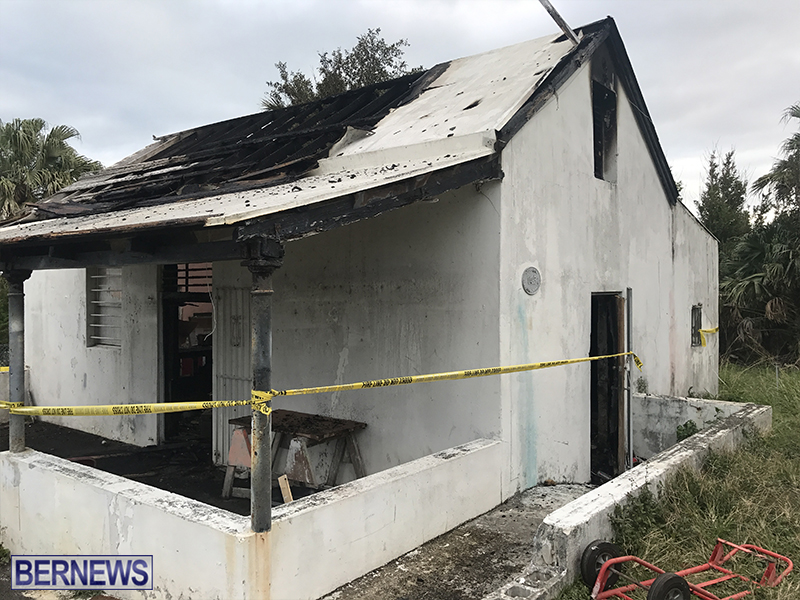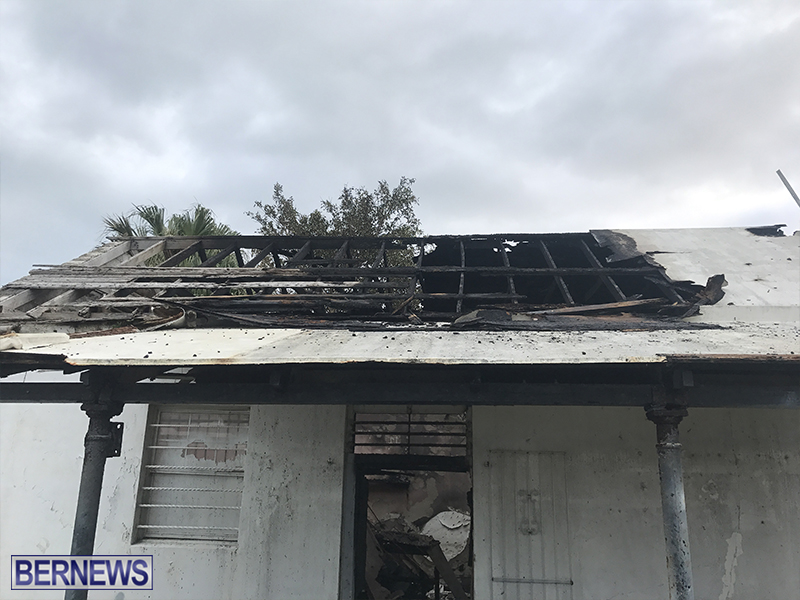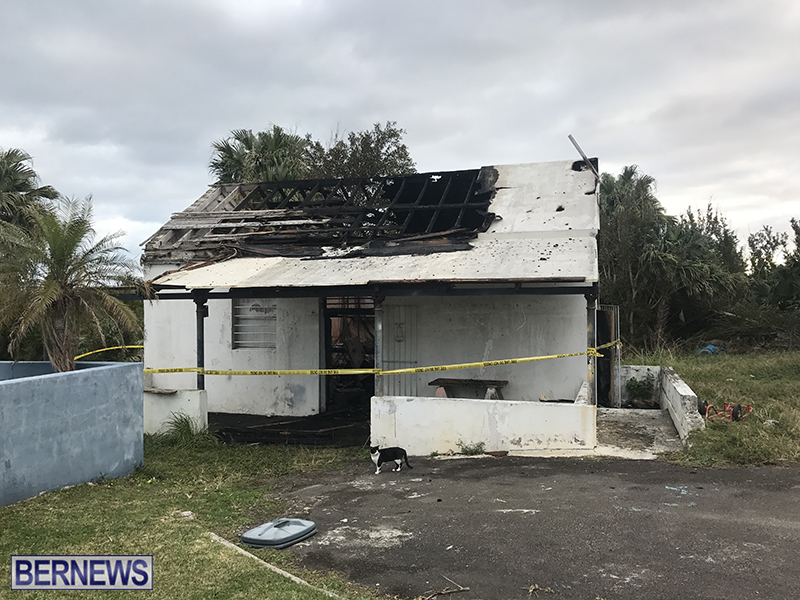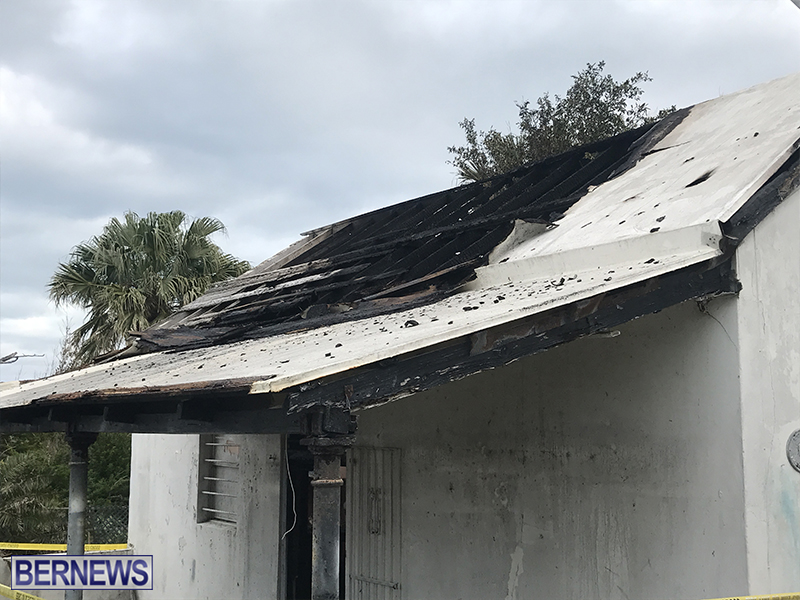 Read More About