Years after his ill fated attempts to run from Florida to Bermuda in a bubble, the efforts by Reza Baluchi to travel via bubble have been highlighted in a video by Vice.
The video, which was released yesterday, has over 1 million views on YouTube so far, and is ranked in the top ten trending videos.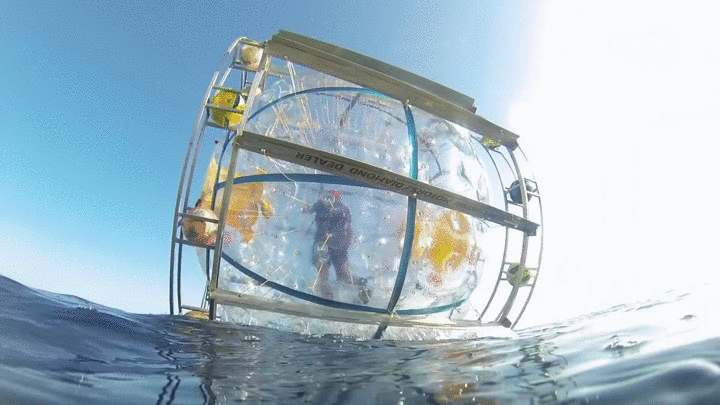 The description of the Vice video says, "In 2016 a Florida man attempted to run from Boca Raton, FL to Bermuda in a home-made, inflatable plastic bubble. Reza Baluchi had been warned by the Coast Guard that any efforts to attempt his journey would be futile and result in severe legal and financial retribution.
"However, Reza's convictions and ambition left him undeterred by such threats – he'd been waiting his whole life to do this and nothing was going to stop him. This is the story of that fateful journey as told by the man who attempted it."
Mr. Baluchi made his first attempt in 2014, resulting in him being rescued by the Coast Guard after being found disoriented and asking for directions to Bermuda.
He made his second attempt in April 2016, and was stopped by the Coast Guard, who said it was an "inherently unsafe voyage attempt."
A third attempt saw Mr. Baluchi detained by the Coast Guard and placed in a psychiatric hospital under the Florida Mental Health Act.
Read More About