Appleby said they are "delighted to sponsor WeSpeak's first female event of 2020," with the firm saying that to "underscore our commitment, Appleby has also invited all its female employees across all areas of Appleby and Appleby Global Services, including lawyers, business support and legal executive assistants to attend, with almost 30 women attending."
The public speaking and networking event, organised by WeSpeak, will feature writer and comedian Viv Groskop, who will be hosting an interactive theatre show on 'how to own the room'. The event will take place on Thursday 6 February from 6pm-10pm at the Fairmont Southampton hotel.
WeSpeak is an organisation for women by women in Bermuda. It seeks to focus on women's professional development helping to give women the confidence to speak up and speak out in their corporate communities.
WeSpeak's mission is to provide a supportive environment for women across all industries to practice presentation skills and to build confidence through coaching and learning opportunities.
Vanessa Schrum  and Tammy Richardson-Augustus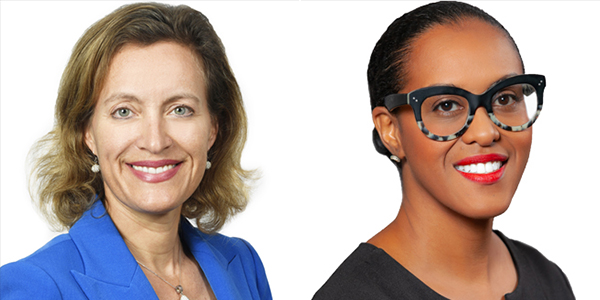 "Partners Tammy Richardson-Augustus and Vanessa Schrum are both WeSpeak coaches and members of Appleby's global Female Leaders Network, which brings together women in senior positions across the jurisdictions in which the firm operates. The network champions workplace inclusivity and diversity of boardroom representation," the company said.
Tammy Richardson-Augustus commented, "Appleby is thrilled to sponsor this empowering event for women.
"We relish this opportunity to foster collegiality among our female colleagues [which is one of the hallmarks of our firm] and to network with other women from diverse industries and backgrounds whilst sharpening our public speaking skills."
Vanessa Schrum added, "We look forward to attending the first WeSpeak event of 2020 and continuing to support and participate in many others to come."
Read More About