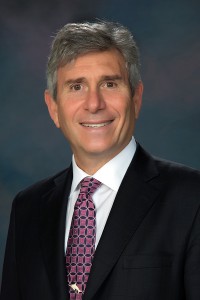 Bermuda International Long Term Insurers and Reinsurers [BILTIR] and the Bermuda Business Development Agency [BDA] are hosting a lounge at one of the world's leading life re/insurance conferences to showcase the island's expertise in the sector.
BILTIR – which represents 61 long-term insurance, reinsurance and servicing companies who provide life and annuity products – and the BDA are also platinum level sponsors of the ReFocus conference, which is held in Las Vegas, Nevada, on March 1-4.
"More Bermuda-based executives than ever will be attending the event, representing companies such as Oceanview Reinsurance, Somerset Reinsurance, Resolution Re, Athene Annuity and Life, Langhorne Re, Resolution Re, Wilton Reinsurance, and Global Atlantic," BILTIR said.
In addition to hosting the lounge opposite the main hall and sponsoring the event, former BILTIR board member Chip Gillis will be moderating a session on variable annuities.
"ReFocus has grown into the not-to-be-missed life insurance conference of the year," said BILTIR Executive Director Ronnie Klein. "We look forward to meeting some of the world's leading players in the life re/insurance world and to sharing with them the success story of Bermuda's thriving and growing life re/insurance sector."
More than 800 delegates from around 250 companies are attending ReFocus, which is jointly sponsored by the American Council of Life Insurers and the Society of Actuaries.
Read More About