Premier David Burt and the Minister of National Security Wayne Caines visited this year's newest Royal Bermuda Regiment [RBR] recruits during the annual camp training yesterday,
Thirty-six trainees — including five from the Cayman Island Regiment — are participating in the first of two recruitment camps this year.
During yesterday's visit, the Premier and Minister Caines had the opportunity to address the recruits as well as speak with individual soldiers.
The Premier and Minister also met with the RBR Acting Commanding Officer Major Ben Beasley and members of the senior leadership team.
The National Security Minister said he was impressed with this year's new intake of soldiers saying, "As the public is aware, the RBR is now an all voluntary service, so we are very appreciative of the individuals who have chosen to serve in the RBR.
"The new recruits are going through an intense two week training camp aimed at honing and developing their skills. They spent most of their second day in camp in the lecture theatre learning about the values and standards of the Royal Bermuda Regiment, equality and inclusiveness and military discipline.
"Following Recruit Camp, the 31 local soldiers will continue their phase one training during a series of drill nights and weekend camps before being posted to the operational companies.
"They will all have an important role in providing military aid to the Civil Authority, Humanitarian Aid and Disaster Relief, or securing Bermuda's inshore waters with the newly launched Bermuda Coast Guard Unit."
Minister Caines concluded, "I proudly served among the ranks of the Bermuda Regiment several years ago, and it was an enriching experience for me. I encouraged our soldiers to immerse themselves in this two week experience and learn as much as possible, as it will serve them very well in their future."
Anyone interested in joining the upcoming July recruitment camp can call 238-1045, or visit RBR.bm or stop by Warwick Camp during the normal business hours.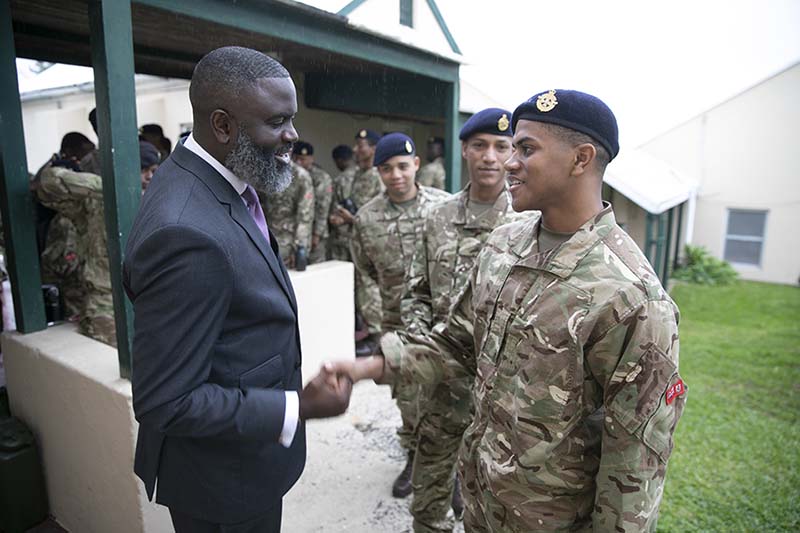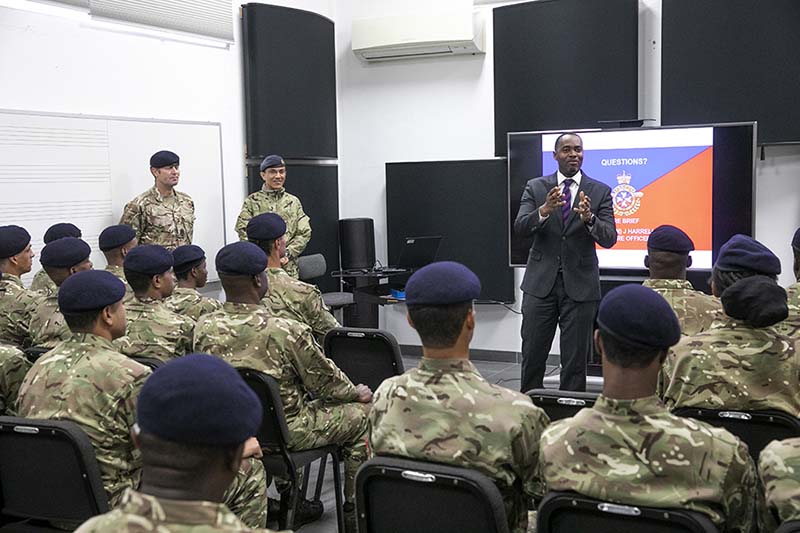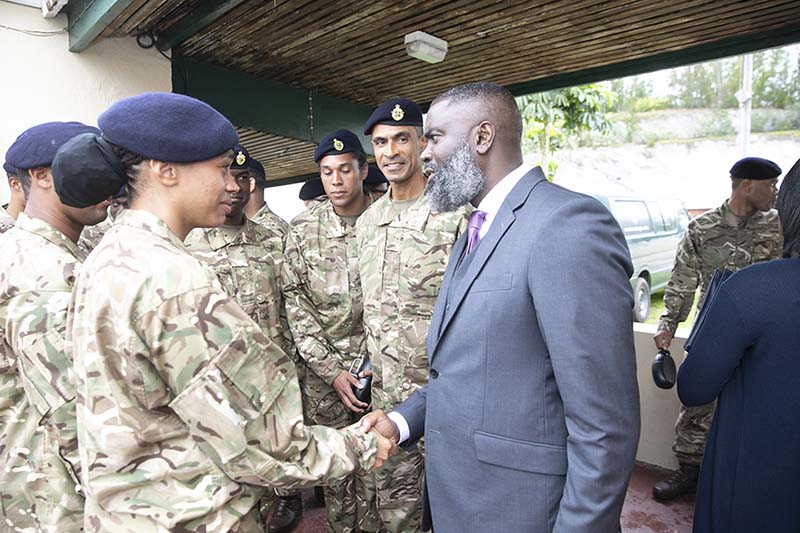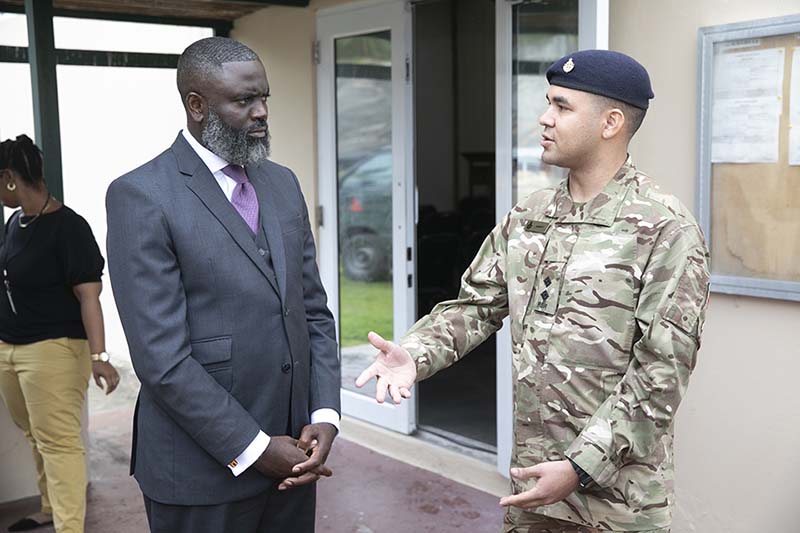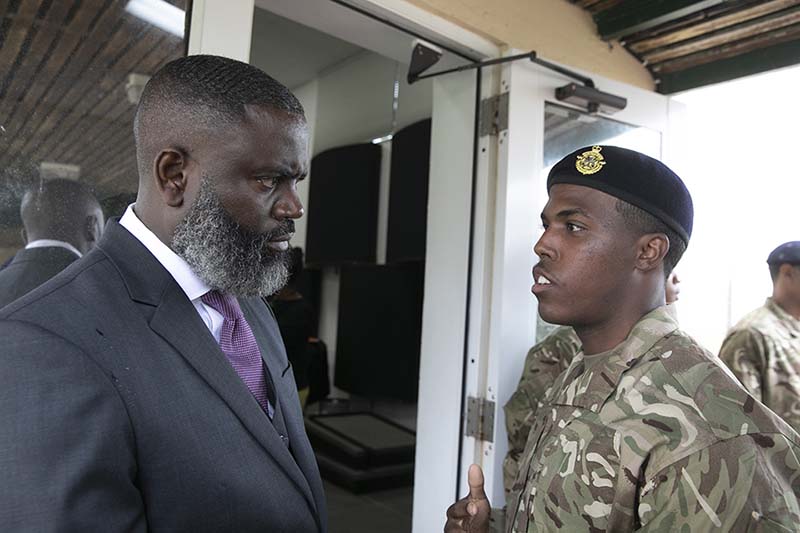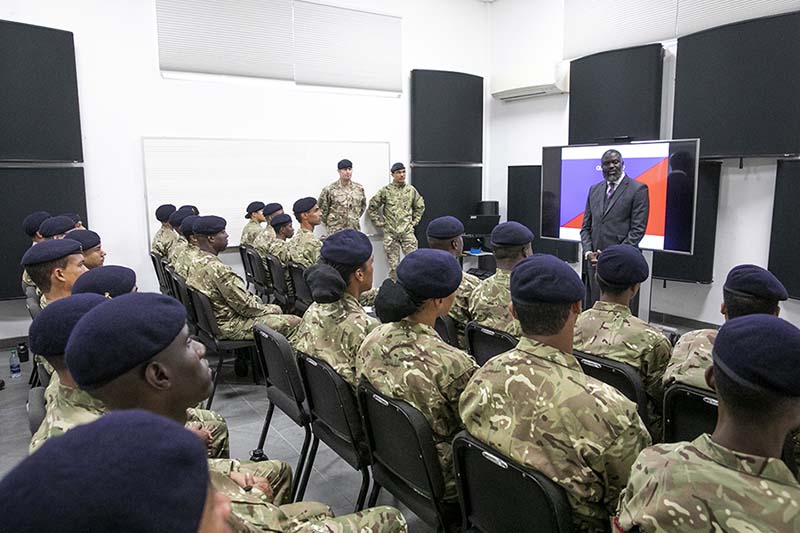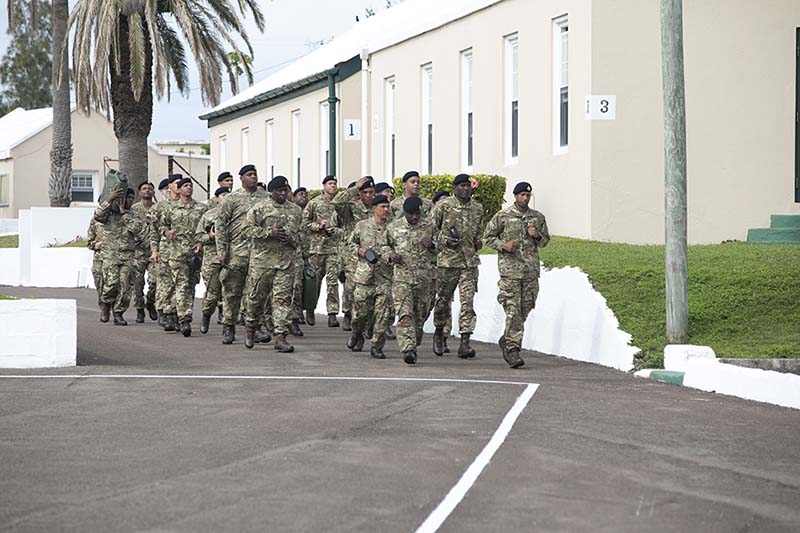 Read More About