Connectech is inviting "anyone interested in robotics, engineering, and technology who has passion, can be dedicated, committed and disciplined enough to represent the Island internationally at the Fourth Annual First Global robotics competition in 2020."
A spokesperson said, "Fresh off the heels of their successful debut at the 2019 First Global Challenge, Bermuda's young tech talent are being encouraged to start early preparations for 2020.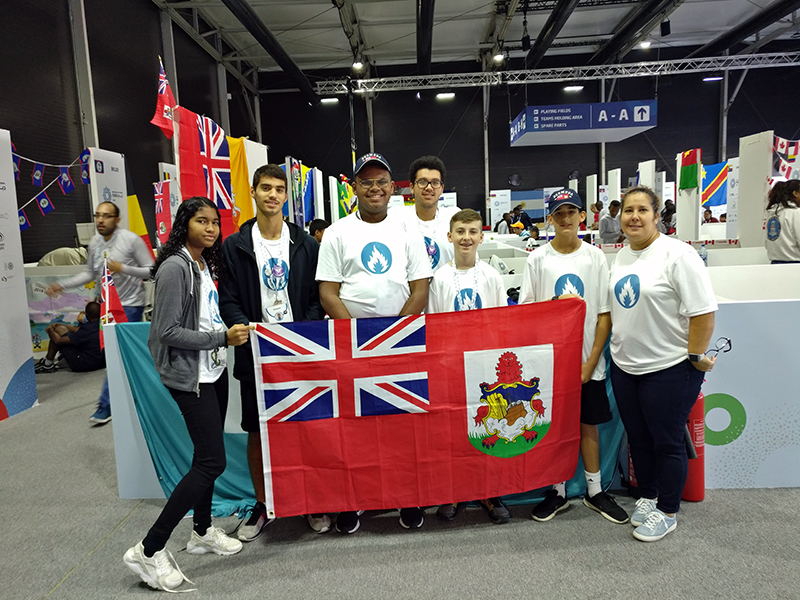 "Connectech is opening registration this month for its newest robotics club, meeting Thursday after school and Saturday afternoon beginning on March 5th. The Club is available to anyone ready and interested in taking their STEM skills to the next level, with participants going on to compete in several robotic activities locally, including BIOS' Marine ROV Challenge in May.
"Additionally, the Club will serve as an opportunity for those looking to represent the Island internationally in the 2020 First Global Challenge later this year. Anyone interested in signing up for the robotics club can find out more details and register online at www.connectech.bm.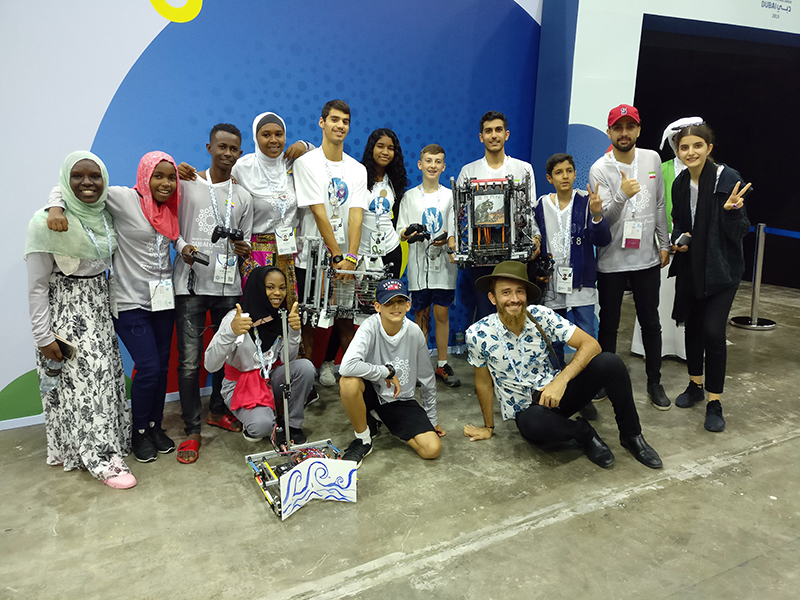 Coral Wells, CEO & Founder of Connectech, said: "This Club is for anyone interested in robotics, engineering and technology who has passion, can be dedicated, committed and disciplined enough to represent the Island internationally at the Fourth Annual First Global robotics competition in 2020.
"This past October, we took a travelling team of five local students [Ethan Sousa, Lucien Penacho, Azari Easton, Jake Roberts and Ethan Fox] with us to Dubai to test their abilities against students from other countries around the world. We were extremely impressed by how well our young people performed, especially considering it was their first time at such an event and they hadn't had much time to prepare. We believe by getting started with our preparations earlier this year, Bermuda will stand an even greater chance at success in 2020."
"From Thursday, October 24 to Sunday, October 27, 2019, the Bermuda team battled it out Olympics-style against 189 other teams from around the world at the Third Annual First Global Competition. Bermuda placed third amongst the Caribbean nations, finishing behind Guyana and St. Vincent and Grenadines – and also ranked in the top one third of all countries – coming in 46th place.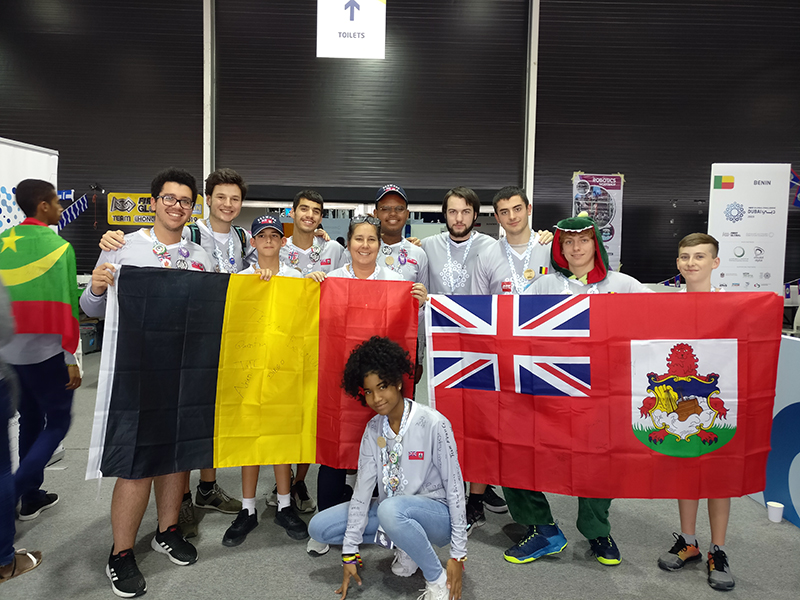 Team Captain, Ethan Sousa, described the overall experience in Dubai as "amazing, very fun and enjoyable".
"I was initially a little timid to be the team captain as most of the team members are only a few years younger than me, but as the 'older brother' of the group I took the role on and bonded with my team," Ethan said.
"We worked well throughout the competition and made friends with our alliances also. I really enjoy robotics and this experience cemented my decision to attend a mechanical engineering course with a specialist in mechatronics [robotics]."
There were a couple of surprising moments during the trip, according to the local students. This included beating the USA and Japan teams; nearly making the finals; and placing 46 out of 189 teams at the end of the competition. Other stand-out-moments include a performance by American singer and producer Will.i.am in the Opening Ceremony and getting a tour of the Burj Khalifa in Dubai, the tallest tower in the world.
Lucien Penacho, one of the robot's drivers at First Global, described the experience in Dubai as "breathtaking and exciting".
He said: "I learned more about building robots and the mechanics of them than ever before. It also helped me advance my teamwork skills while being a member of Team Bermuda and I'm proud to say it."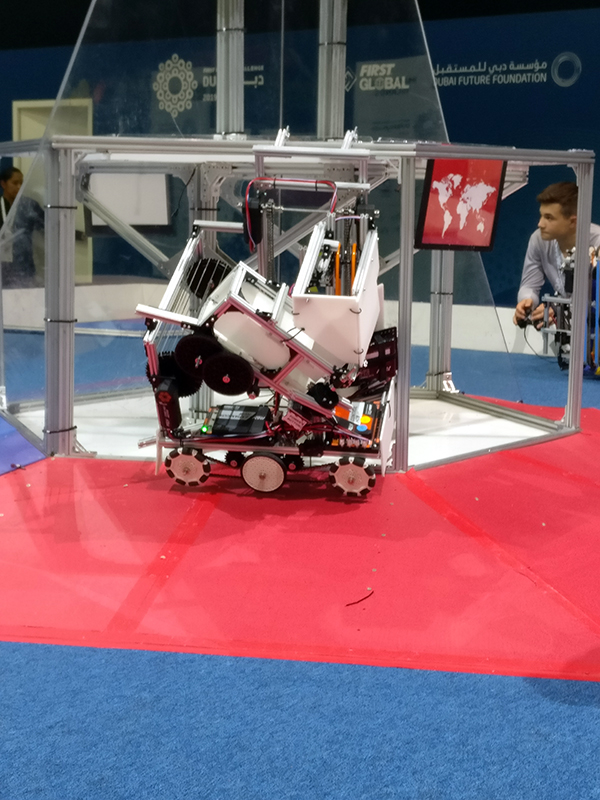 Lucien encouraged any young people passionate about tech to consider enrolling in the robotics club, saying: "Signing up will greatly improve your communication, coding and robotics skills.
"I think many young people would enjoy and learn a lot from the event and the club. It certainly helped to better me in these skills."
Meanwhile, Ethan said the experience would look good on a resume when applying to colleges and universities abroad.
In the next two weeks, Mrs. Wells and members from the 2019 First Global Challenge team will visit local high schools to introduce students to robotics and share about the Island's First Global experience.
She thanked last year's sponsors, which made the overseas experience possible, including: The Government of Dubai, Redlaser, Validus, Fireminds, Butterfield Bank, Connectech Coding and One Communications. For more information, visit www.connectech.bm.

Read More About
Category: All, News, technology