A group of Police Officers recently held a benefit party in aid of Iziah Freeman, with the event raising $4,000.
In an online post, the police said, "'Spread the Love' On Saturday February 15th 2020 – A group of Police Officers from the Community Policing Division hosted a Benefit Party titled 'Spread the Love.' The party was in aid of Iziah Freeman, son of our colleagues Michelle & Iriah Freeman.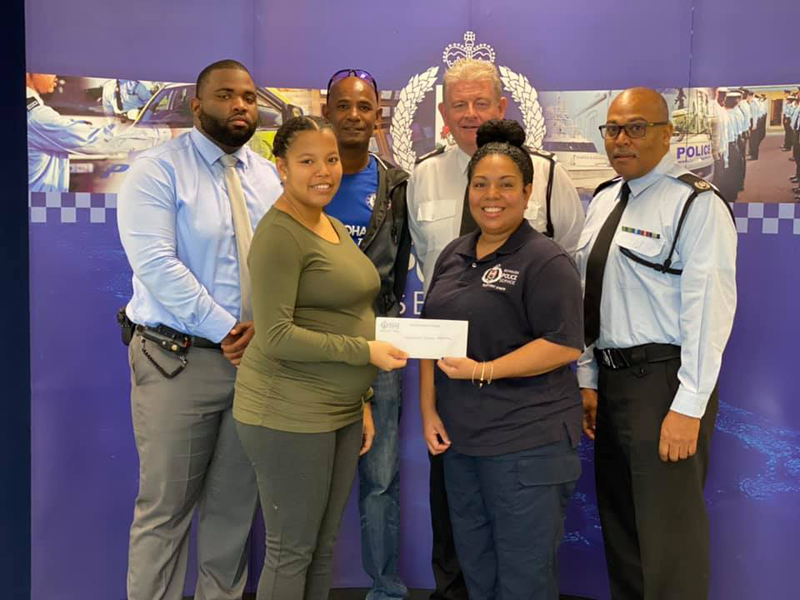 "The party was held at the Police Recreation Club [PRC] and had a host of DJ's who volunteered their time. Similarly, an assortment of sponsors provided donations towards raffle prizes.
"The party saw a reasonable crowd and all patrons appeared to have enjoyed themselves. Funds were obtained through raffle tickets, drink tickets and an entry fee totalling over $4,000.00 in funds raised.
"We would like to take the time to thank the following persons and businesses that helped whether by donating their time or products. John Perinchief & PRC Staff, Kimberley Spring, Burrows & Lightbourne, Dunkley's Dairy, The Supermart, Master's Ltd, International Island Boys, DJ's; Scratchy, Brownie, D'Nice, Mickey B, Burge and D'General. Also, thank you to all the persons that were in attendance and made donations.
"The success of this event has motivated the officers to host this event annually in aid of any charity or persons in need."
Read More About