Harry's Restaurant at the Waterfront is offering takeaway and curbside collection from 12.00pm to 8.00pm from Monday to Saturday in order to help avoid the spread of Covid-19.
Visit www.harrys.bm for the takeaway menu or call 292-5533 to place an order.
The restaurant can also be reached via WhatsApp at 441-538-0709 and by email at harrysreservations@thewaterfront.bm.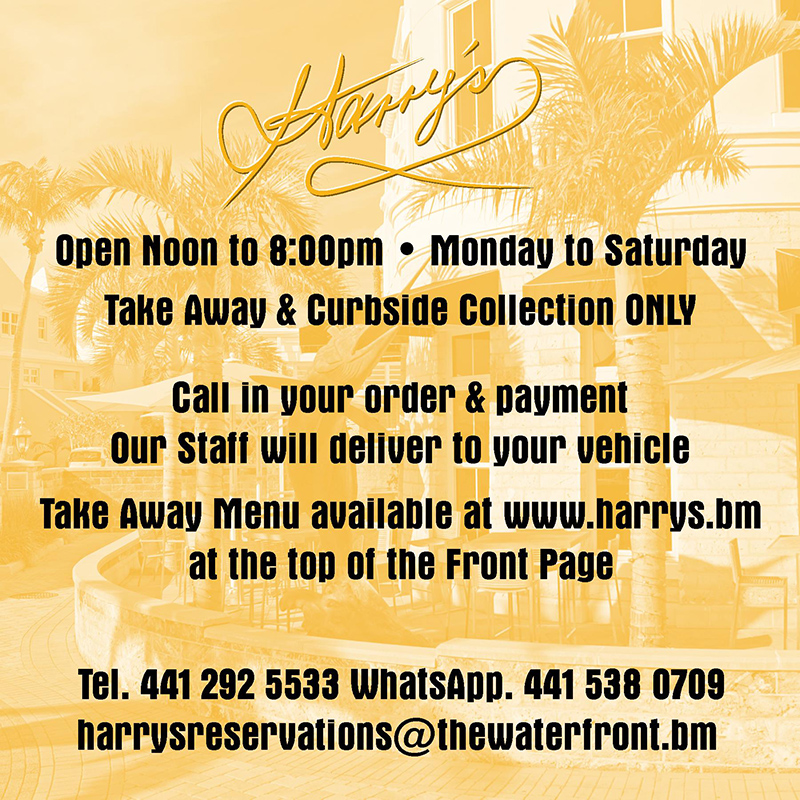 As the island and world deals with the Covid-19 pandemic, we are doing our best to provide timely and accurate information, and you can find more information on the links below.
Officials are urging everyone to please follow all guidance like washing your hands, adhering to self quarantine if relevant, and practicing social distancing, and they have asked that if it is not urgent, a necessity or work, to please stay home to prevent the spread of the coronavirus.

Read More About