Due to the Covid-19 pandemic, Huckleberry at Rosedon Hotel transitioned to offering a drive-through/takeout service, with the restaurant launching its new menu. To avoid the spread of the coronavirus, Huckleberry asks all guests to remain in their vehicles.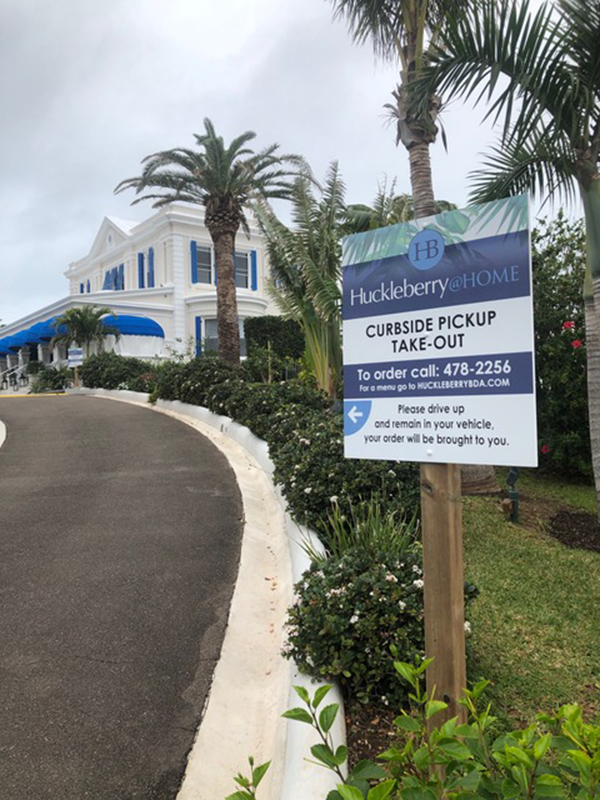 A spokesperson said, "All meals are prepared by our staff who have now been living and have remained on the property in our "Healthy Quarantine" environment since last Wednesday when we announced the closure of the hotel.
"No outside guests or vendors have been allowed to enter the main house &/or kitchen facilities since that time.
"In an abundance of caution, all deliveries are made outside of the building, unpacked using gloves and then sanitized before being brought inside our facility.
"All staff continues to practice the highest of sanitary practices including regular hand washing and sanitization, Social distancing and use of gloves for all Curbside interactions."
The full Huckleberry@Home menu follows below [PDF here]

As the island and world deals with the Covid-19 pandemic, we are doing our best to provide timely and accurate information, and you can find more information on the links below.
Officials are urging everyone to please follow all guidance like washing your hands, adhering to self quarantine if relevant, and practicing social distancing, and they have asked that if it is not urgent, a necessity or work, to please stay home to prevent the spread of the coronavirus.

Read More About
Category: All, Business, Entertainment, News