In celebration of International Women's Day 2020, Conyers partnered with WeSpeak Bermuda to present "Projecting our voices – The importance of a personal pitch. Where are you on your personal professional journey?"
The event on 5 March at the Hamilton Princess was attended by over 60 women from a range of business backgrounds. WeSpeak volunteer coach Michelle Seymour-Smith facilitated the conversation, along with a number of other WeSpeak coaches, who led small group sessions for participants on how to develop their personal professional pitch.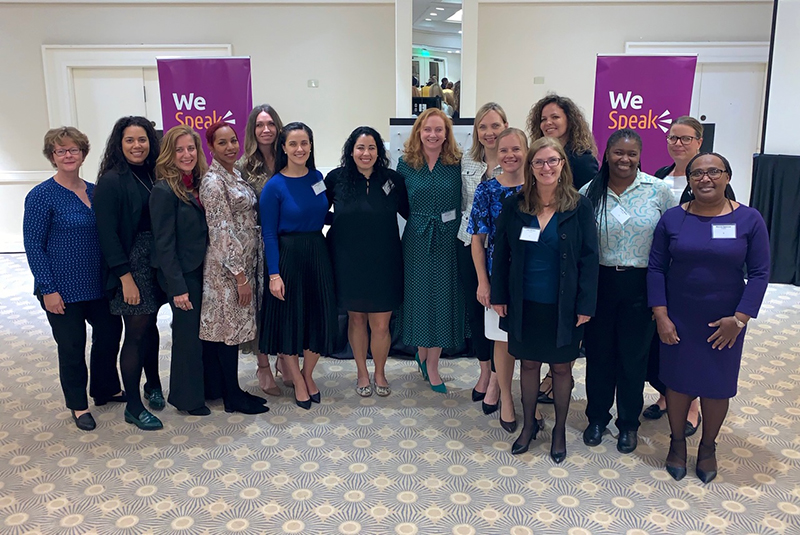 "International Women's Day is always an excellent time to take stock of how far we have come and to explore further ways to ensure that women have equal opportunities to succeed in our communities and in business. We are delighted to have partnered with WeSpeak this year with a focus on helping women make their voices heard," said Julie McLean, Director.
WeSpeak is a new organization in Bermuda, driven by a number of women across several industries, which aims to give women the confidence to "speak up and speak out" in their corporate communities.
It was set up in 2019 in response to an identified need to help women feel confident to take their place as panelists or keynote speakers at local or international events. WeSpeak has so far trained over 40 volunteer coaches who can advise on public speaking and presentation skills.
Read More About