Robertson's Drug Store in St George's is open, and they are offering free delivery for prescriptions as far as Flatts.
The company said, "Please contact us between 8am and 5pm on any of the following for next day delivery: Phone 297-1828, email robertsonsdelivery@gmail.com or Whatsapp 703-1393. The store opening hours are Mon-Sat 8am-6:30pm and Sunday 2-6pm."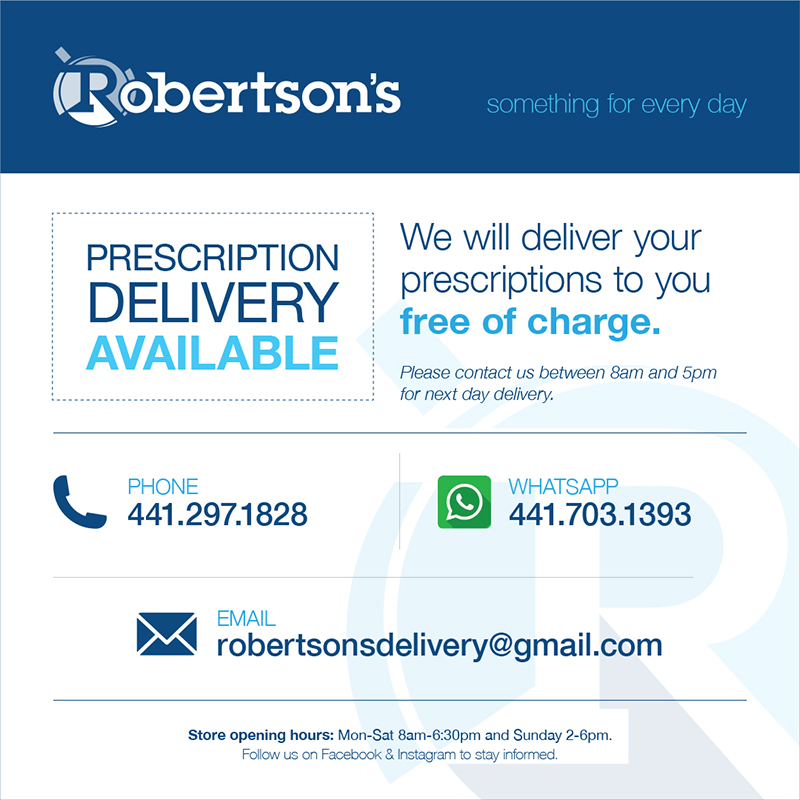 As the island and world deals with the Covid-19 pandemic, we are doing our best to provide timely and accurate information, and you can find more information on the links below.
Officials are urging everyone to please follow all guidance like washing your hands, adhering to self quarantine if relevant, and practicing social distancing, and they have asked that if it is not urgent, a necessity or work, to please stay home to prevent the spread of the coronavirus.

Read More About