The police continue to appeal for the public's assistance in locating 71-year-old Robert Douglas, who was last seen on March 24th.
A police spokesperson said, "With the Shelter in Place regulations in affect, movement around the island has been restricted.
"However, during your commute to and from your essential visits and 1 hour period of exercise, the Bermuda Police Service and the family of Mr. Robert Douglas is asking the public to remain vigilant in helping to locate Mr. Douglas.
"Should you see Mr. Douglas, we urge you to do your best to keep him in sight and immediately call 211, or the main police number 295-011
"The Bermuda Police Service would like to thank those members of the public who have so far assisted us with this enquiry."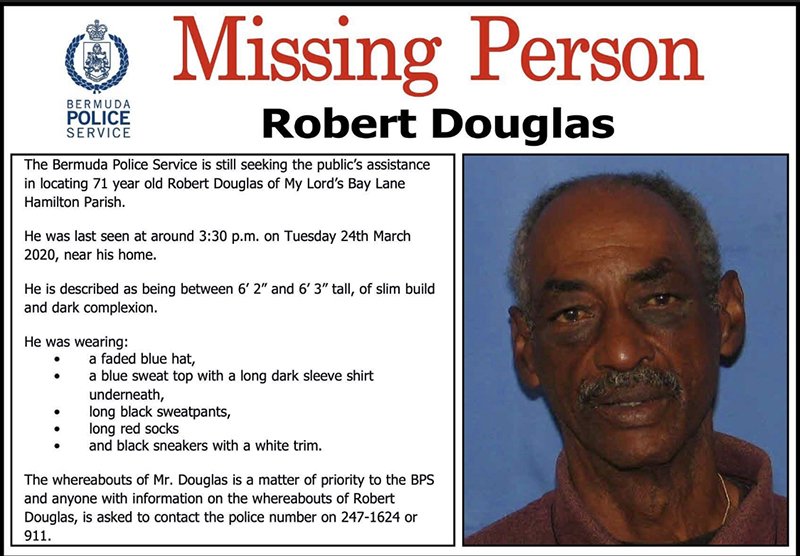 Read More About