Mount Saint Agnes Academy is getting set to host a virtual edition of Late Nite Catechism on Saturday [May 30] in order to raise funds for its Emergency Bursary Fund.
A spokesperson said, "The nuns are coming for their online stand-up comedy show, Late Nite Catechism. It made its debut on May 28th, 1993 at the Live Bait Theatre in Chicago, Illinois and since then has grossed over $100 million in box office receipts.
"It has been presented in over 410 cities around the world and has played six countries with more than 3.5 million people in attendance. There have been over 100 'nuns' presenting the eight shows in the series.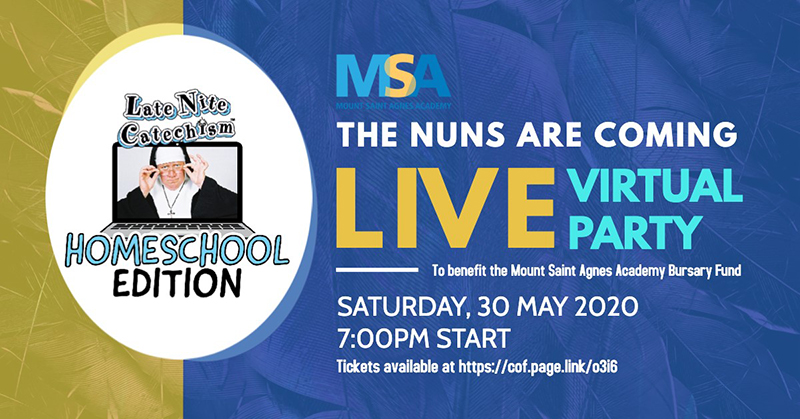 "Late Nite Catechism is an uproarious piece of theater that tells the audience of their hilarious events around teaching in Catholic school. Our show will be especially exciting since there are two nuns performing together, which has never been done in their 25 years of existence.
"One of the 'nuns' is Maripat Donovan, who is one of the original nuns and creators of Late Nite Catechism.
"Please join us for a good night of G-rated laughs on Saturday, May 30th at 7.00pm AST. The show is 40 minutes and costs only $29 or more for a donation.
"We are raising funds for our Emergency Bursary Fund to help our students and families that will be impacted by the financial effects of COVID-19.
"Check out here to learn more."

Read More About
Category: All, Entertainment