Mount Saint Agnes Academy [MSA] held their annual 'Ring Mass' this morning [Sept 28] with students having their class rings blessed by Bishop Wes Spiewak.
A spokesperson said, "MSA's annual Ring Mass is the first official ceremony of our grade 12 students' Senior Year. Class rings are blessed as part of the Mass and afterward, family, friends, and teachers turn the rings to wish the seniors good luck.
"The annual celebration brings the MSA family together, many of whom are proudly wearing their own class rings, in support of the bright futures ahead for each senior class.
"The MSA Board of Governors, Administration Team, Faculty, and Staff would like to take this opportunity to wish the future Class of 2019 much success in their endeavors this school year. We know that they will be dedicated in their efforts to achieving their Alberta High School Diplomas over the coming months and we look forward to celebrating those achievements in June 2019!"
The blessing of the rings: Bishop Wes congratulating Gr. 12 student, Kofi Dill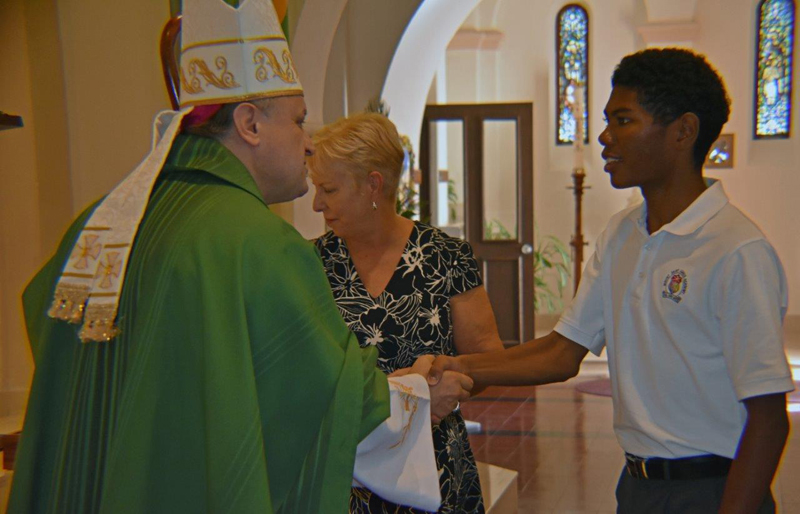 Showing off their MSA Class Rings: Brianna Lopes with her grandfather, David Lopes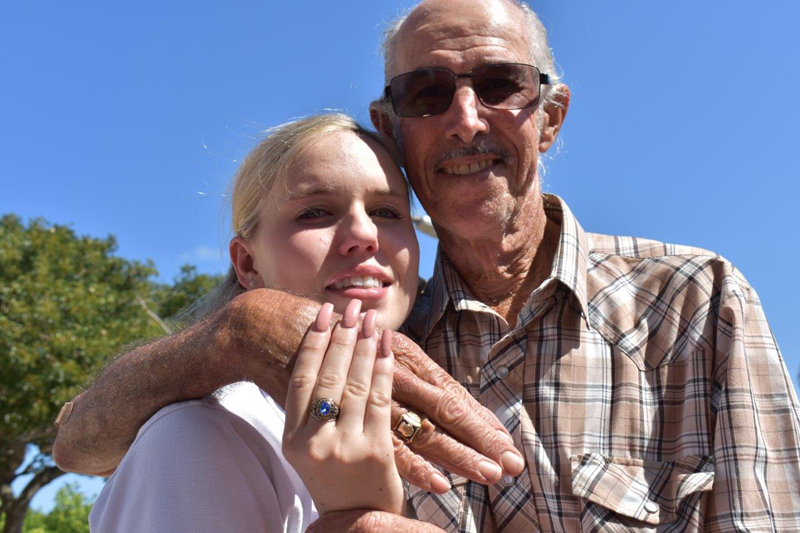 Mr. Tannock, MSA teacher and alumnus, turns Kaleb Medeiros' ring for good luck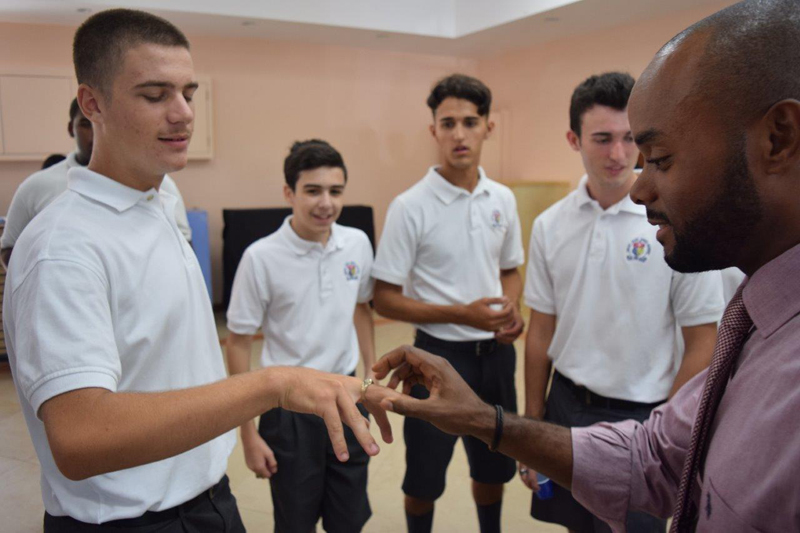 The beginning of their Senior Year: the future MSA Class of 2019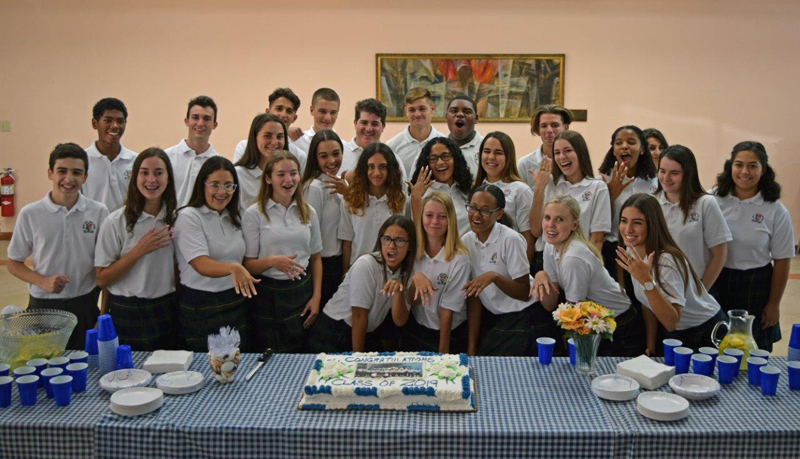 Read More About