Over the weekend, Warwick Academy's Graduation Bus visited 33 students, presenting them with their graduation diploma, along with university essentials and Warwick Academy memorabilia.
A spokesperson said, "Warwick Academy recognised how important graduation was to their Year 13 students, and with the current COVID-19 situation in Bermuda, their traditional graduation, scheduled for the end of the month, was simply not going to happen.
"With this in mind, the school wanted to try to find a way to make it special and meaningful for them, but also to make sure that they did it in a safe way.
"Mr. Ralph Woods, Head of Sixth Form, discussed a variety of ideas with the students and together with senior staff the concept of the Graduation Bus was born. The school would take graduation to them.
"The island was split up into four days and Saturday, the first day of graduation, saw the bus set off starting in Somerset. Students chose either to have the bus visit a space outside their house or a large public area where the direct family could gather safely.
"The students were told what time they were would be visited but did not know that the bus had been decorated until it arrived. They were asked to only have their immediate household present and to have their mask on when they met with the school teachers.
"Principal Mr. Dave Horan, Head of Secondary Ms. Anne Coakley and the Warwick Academy Bear donned their Warwick Academy branded masks and set off to celebrate the students and their parents. Over the weekend the Graduation Bus visited 33 students presenting them with their graduation diploma and a goodie bag filled with university essentials and Warwick Academy memorabilia.
"Next weekend will see part two of the graduation as the bus hits the road heading to the east end. All the photos and videos from the four days will be strung together to make a presentation which will then be shared remotely with the graduating class of 2020 on May 28th, which would have been their graduating ceremony.
"Despite it being a different graduation, the emotions ran high and in many respects made this year's graduation even more meaningful and special.
"The school is so proud of the resilience shown by these students and recognises all the hard work and dedication that the students and parents have put into their school career. This will be one graduation no one will ever forget!"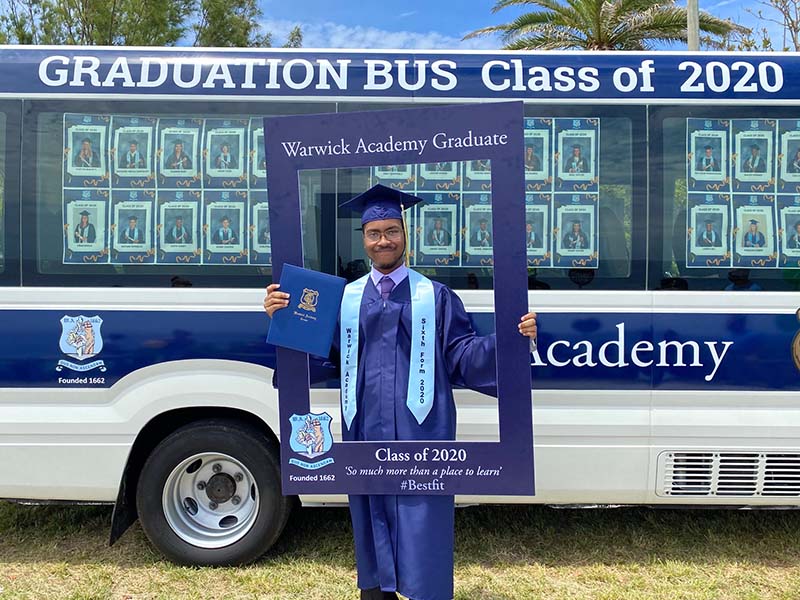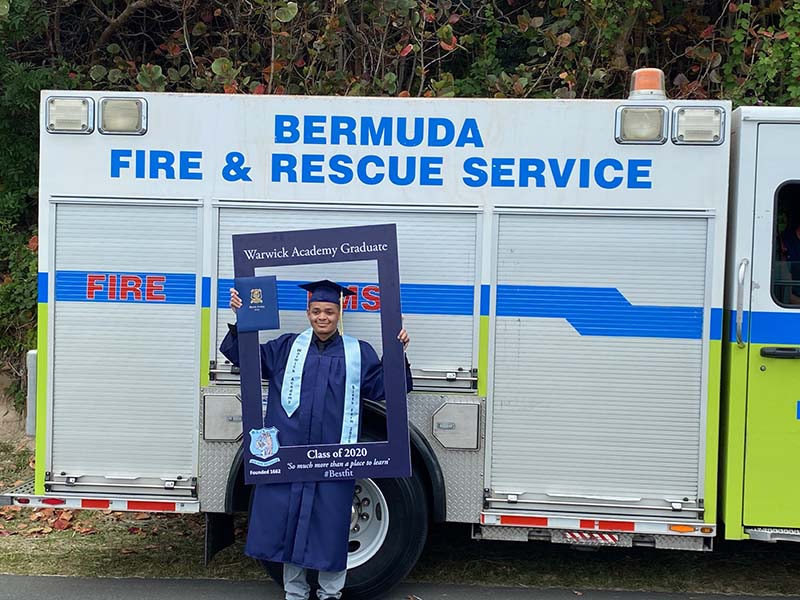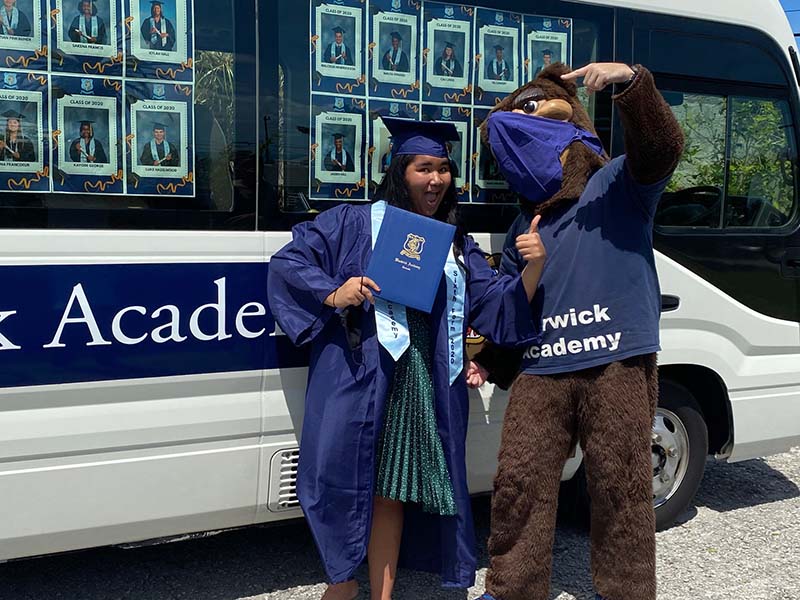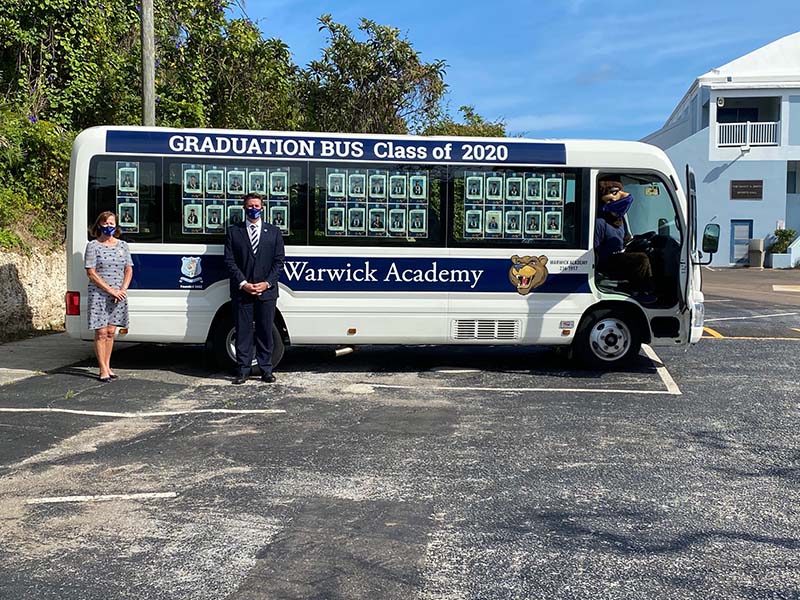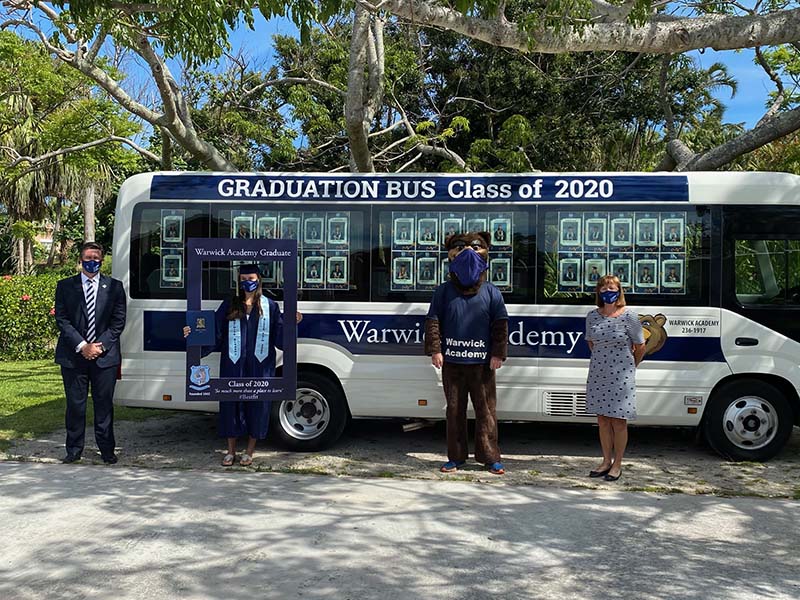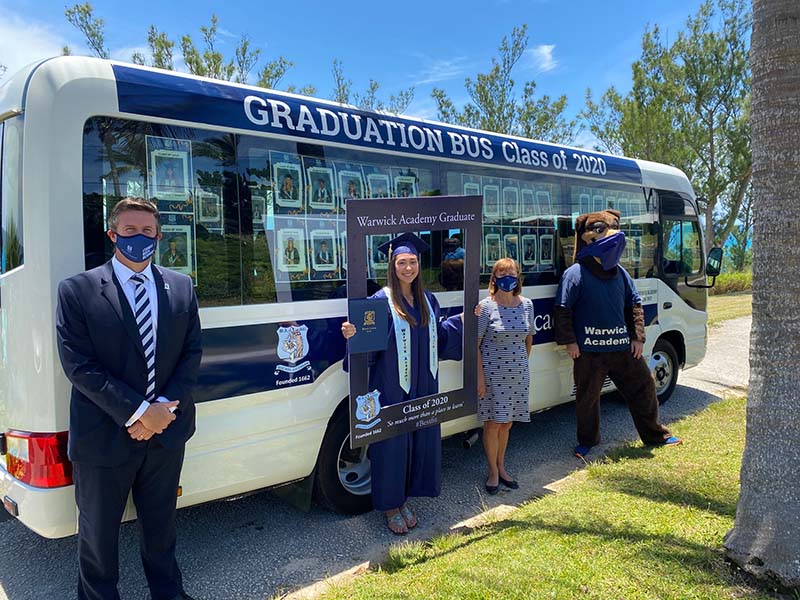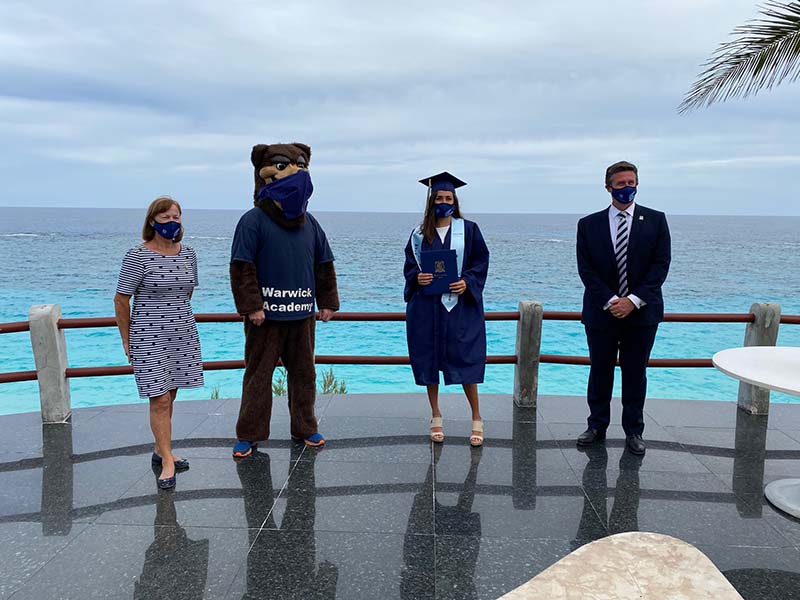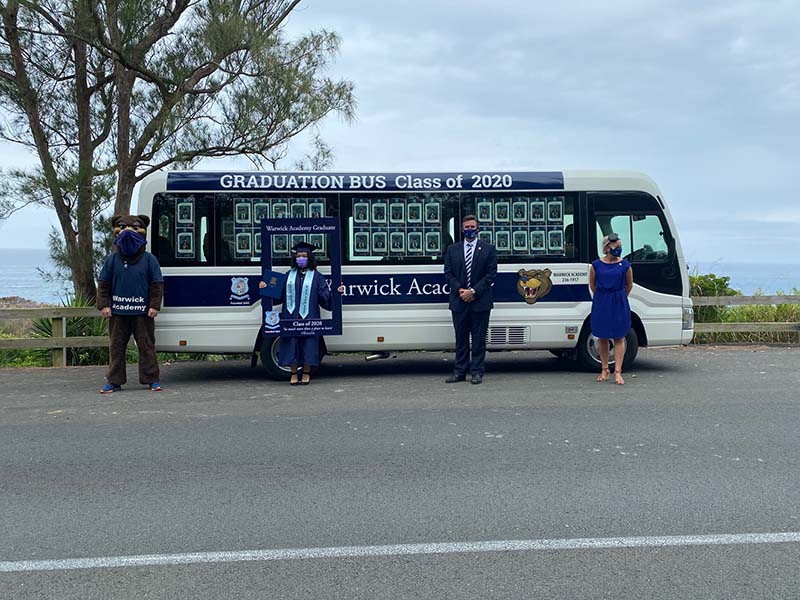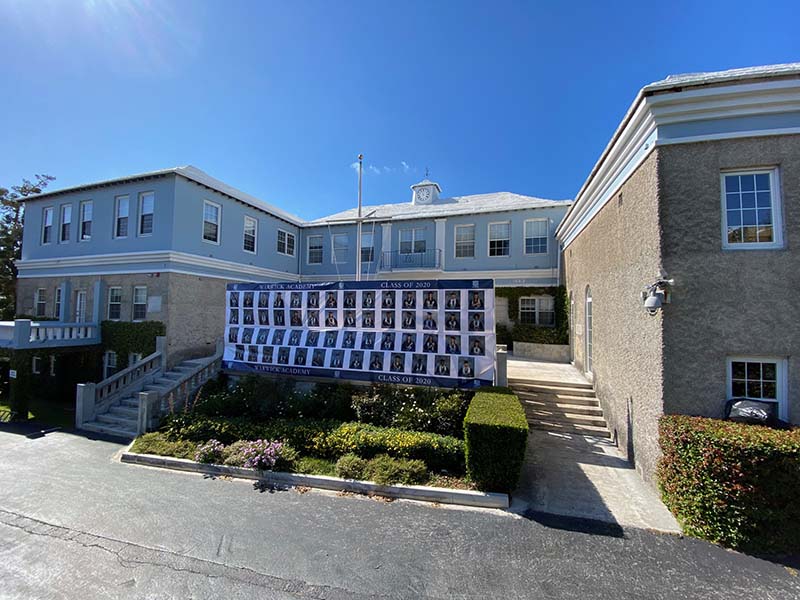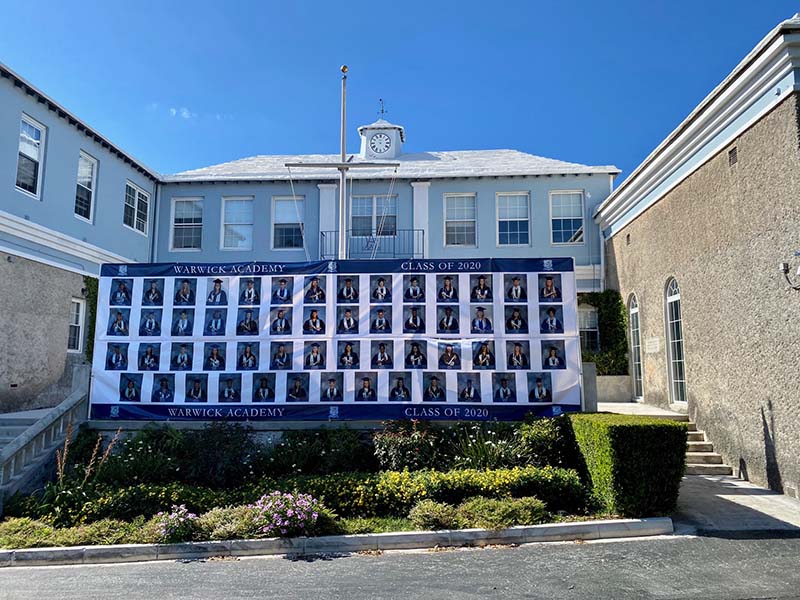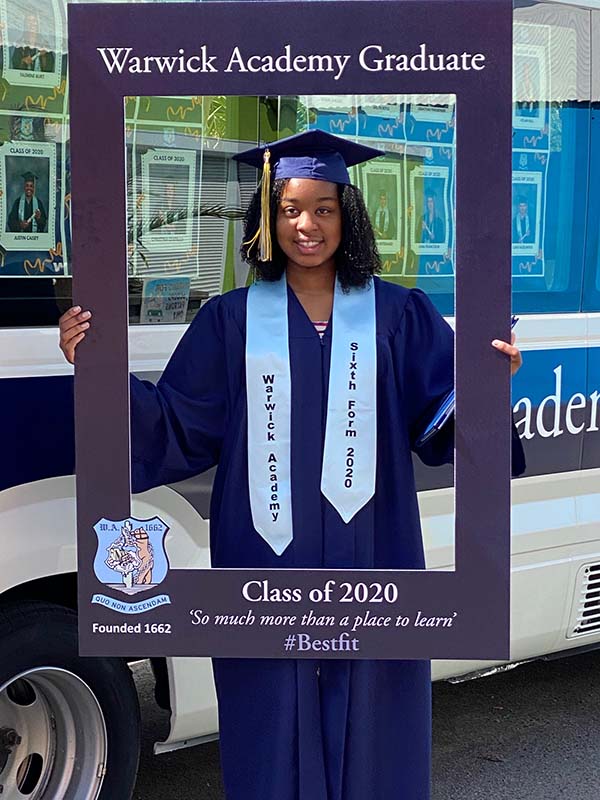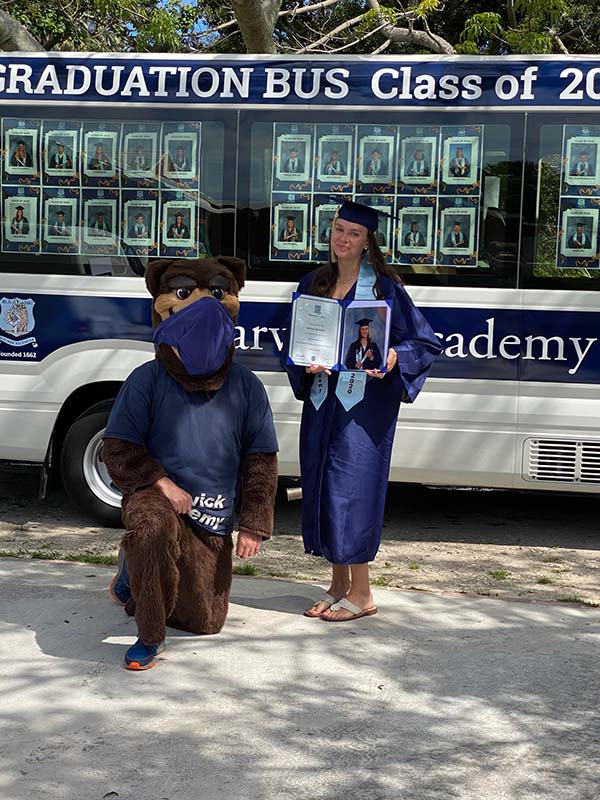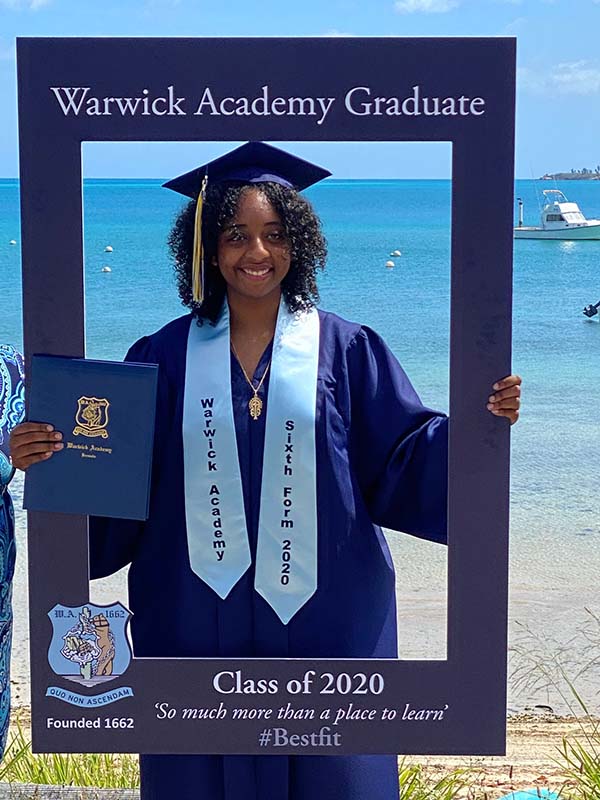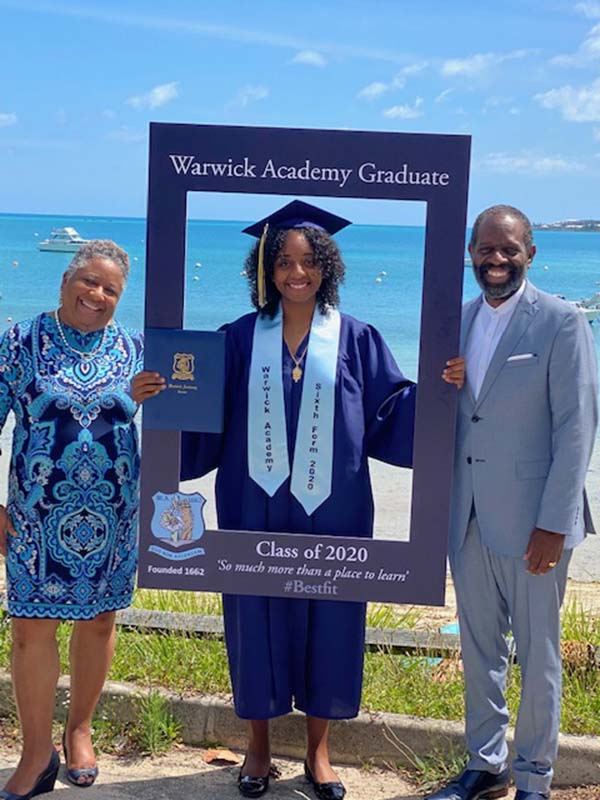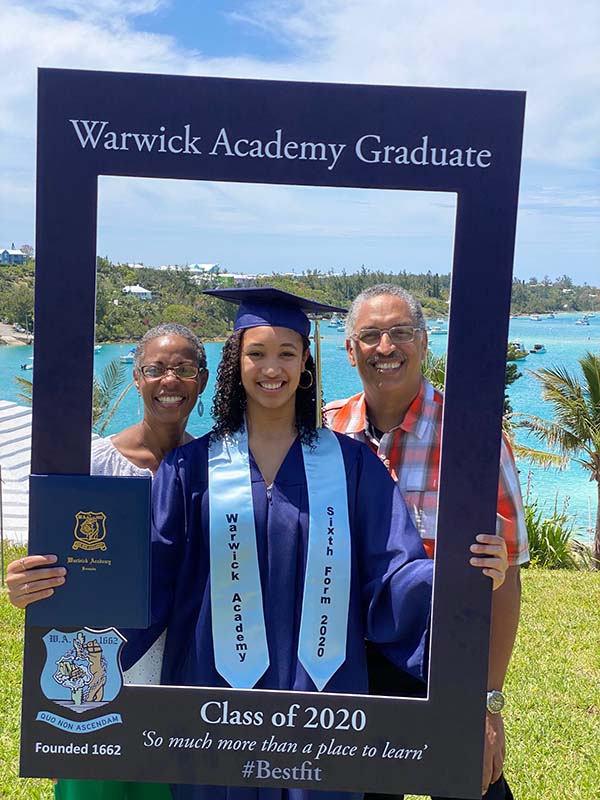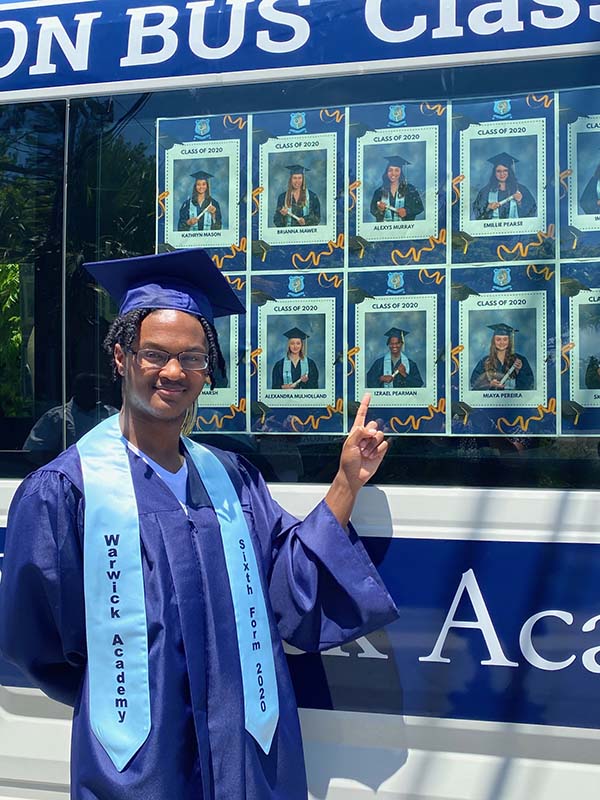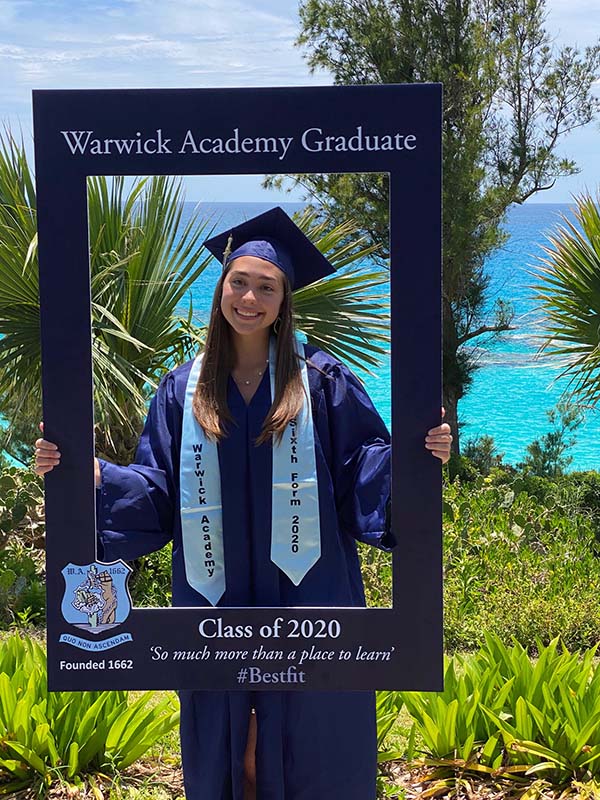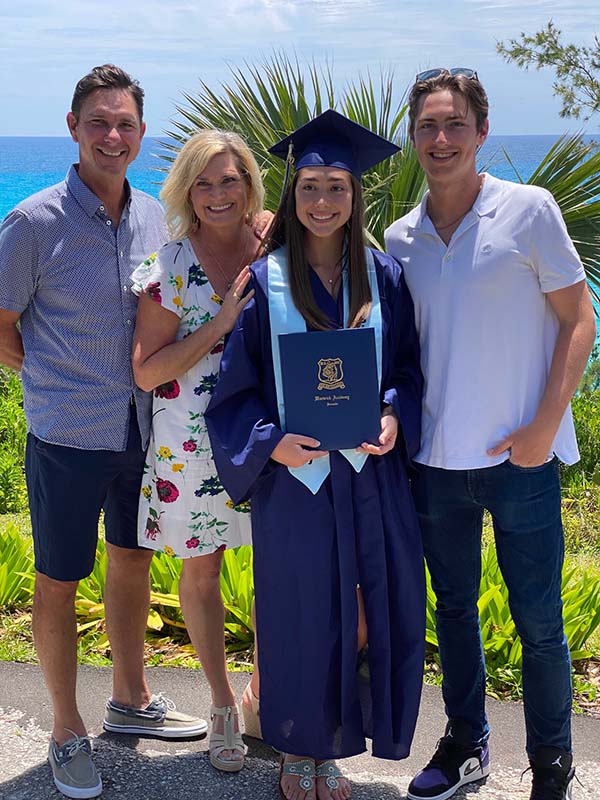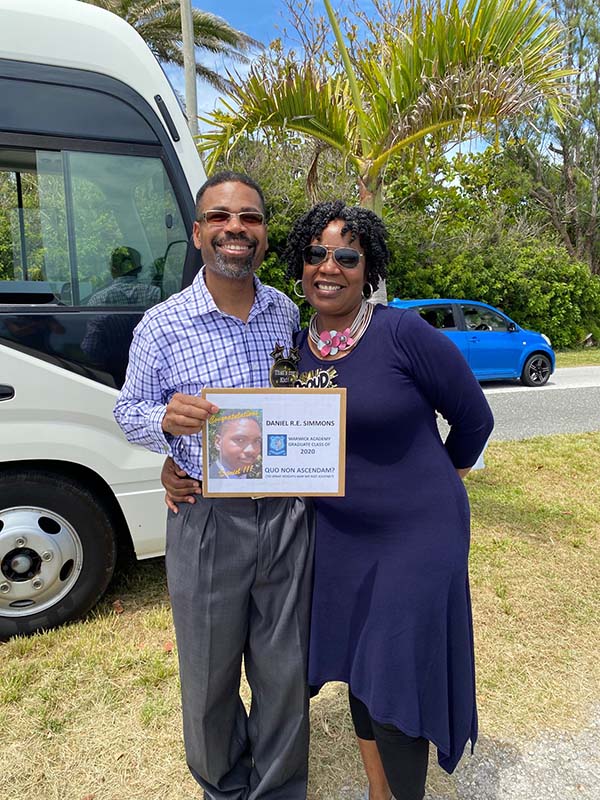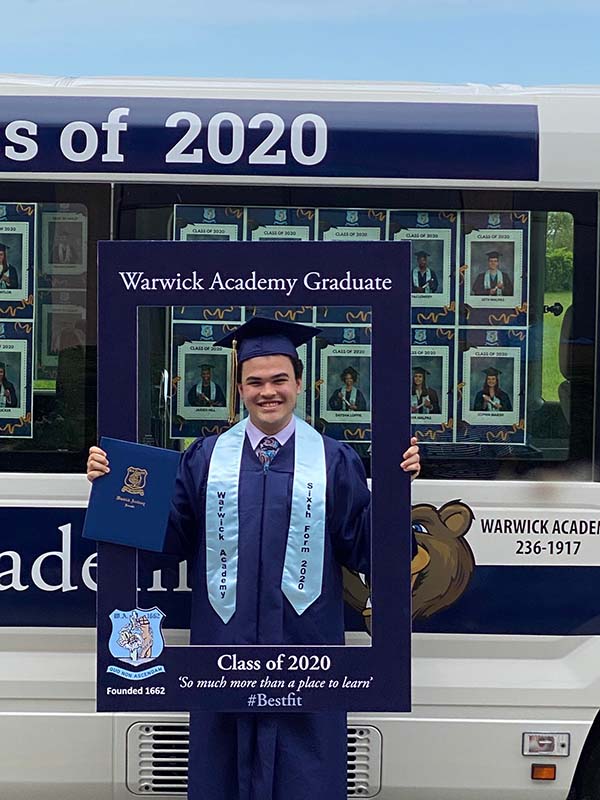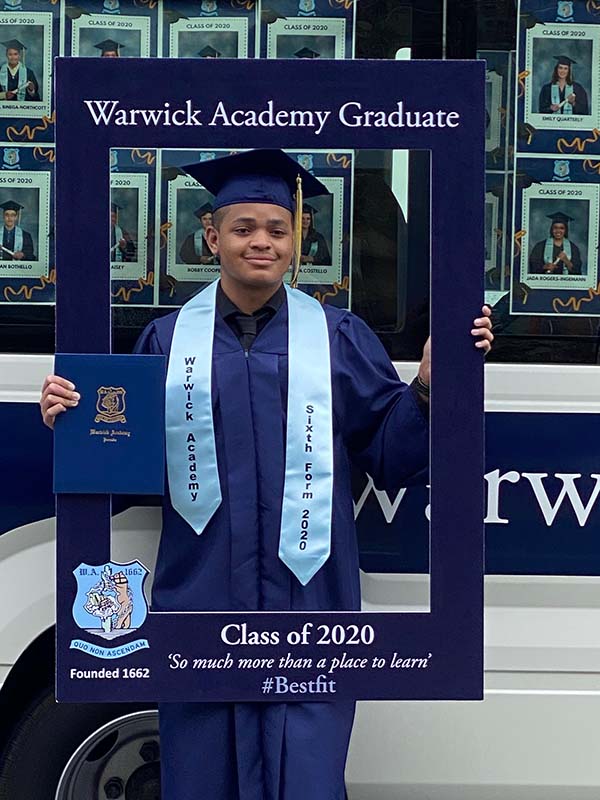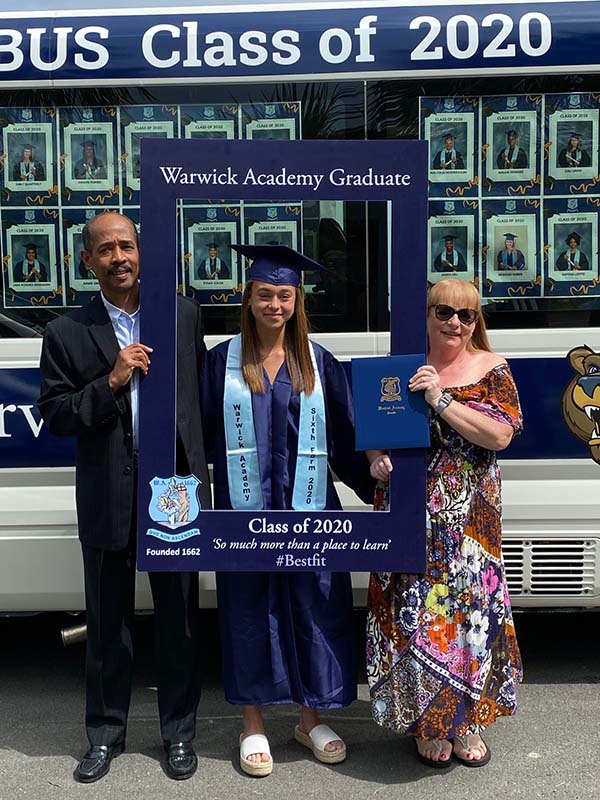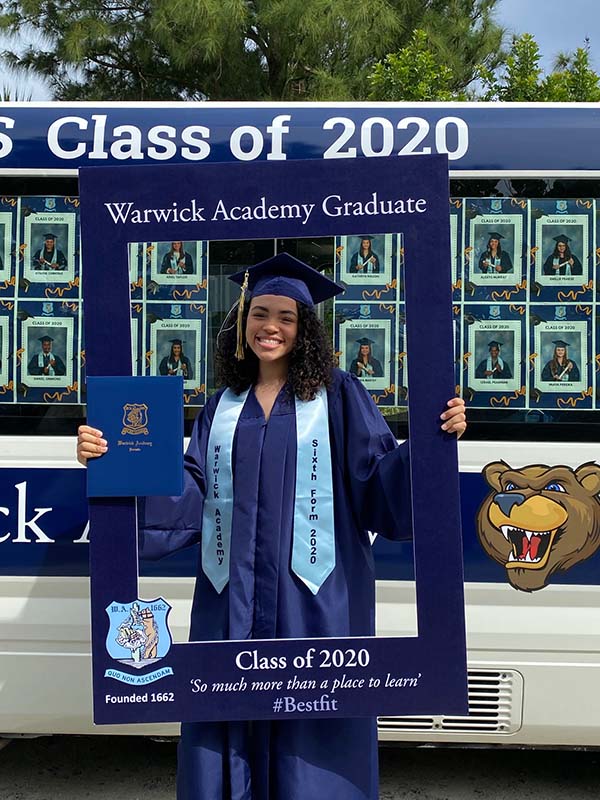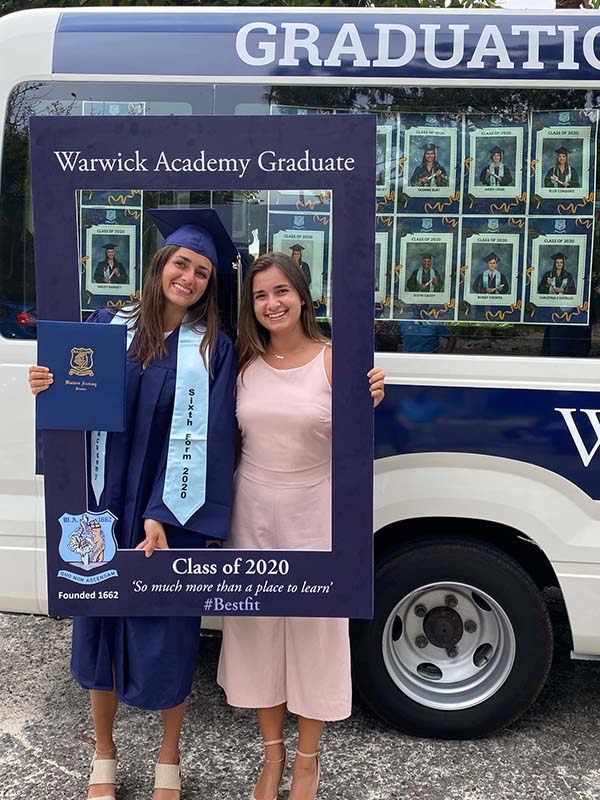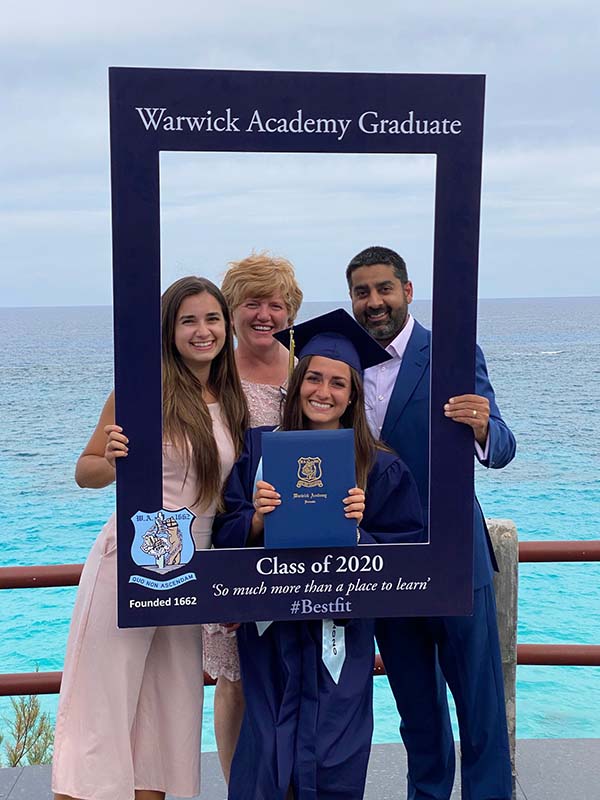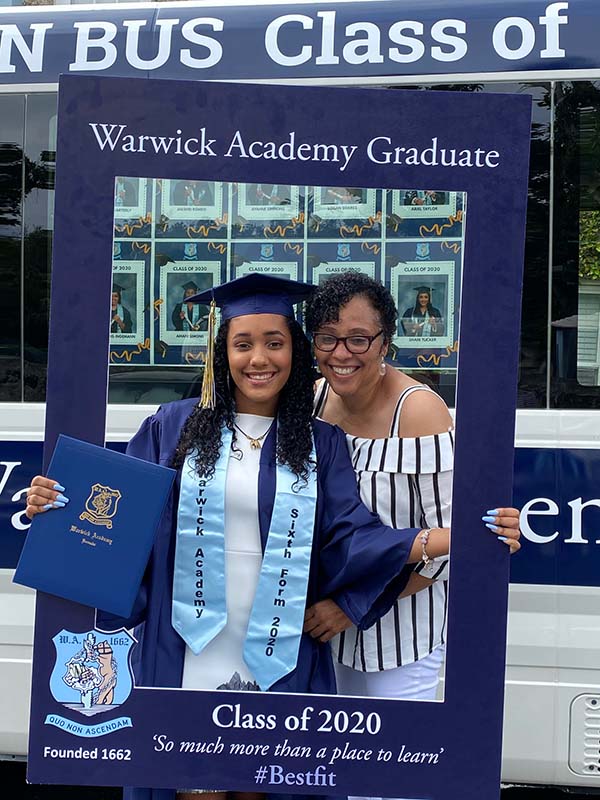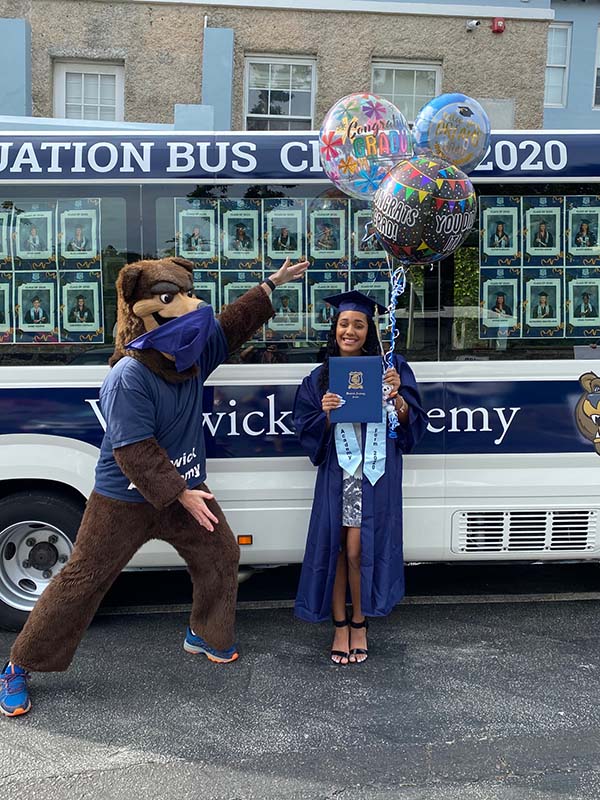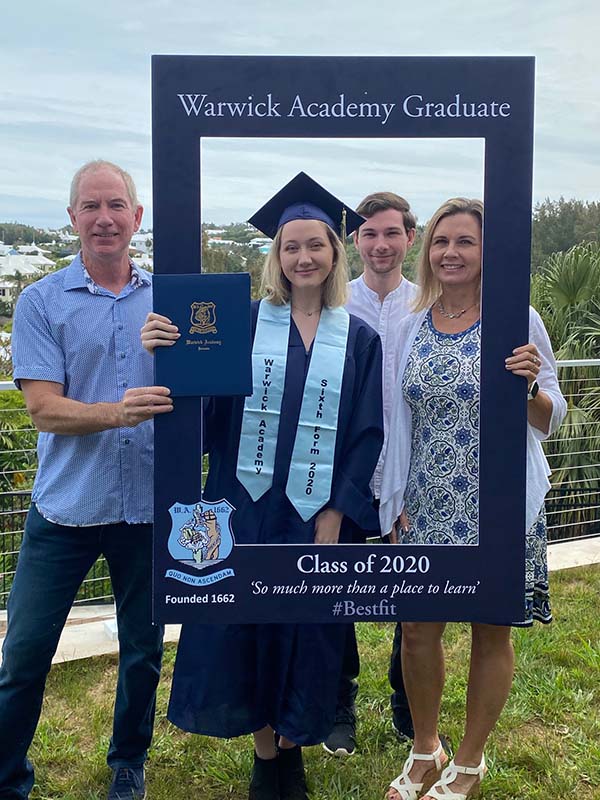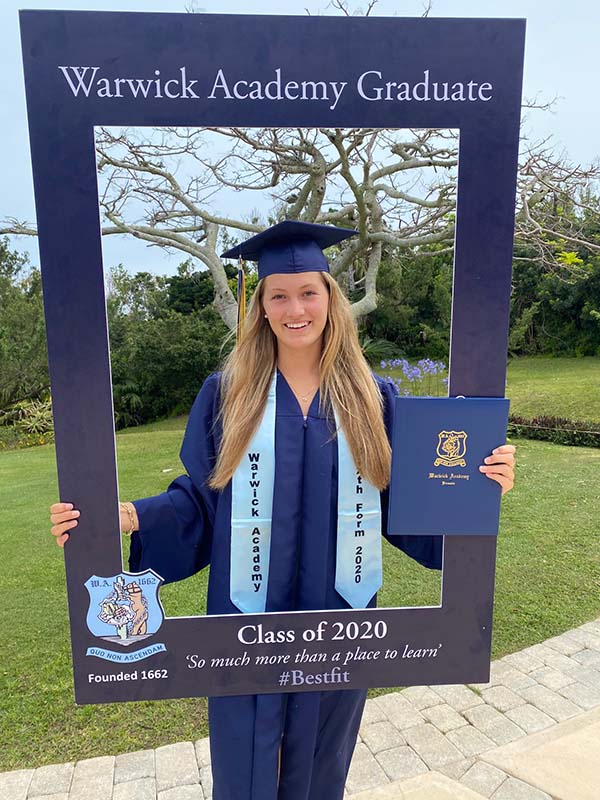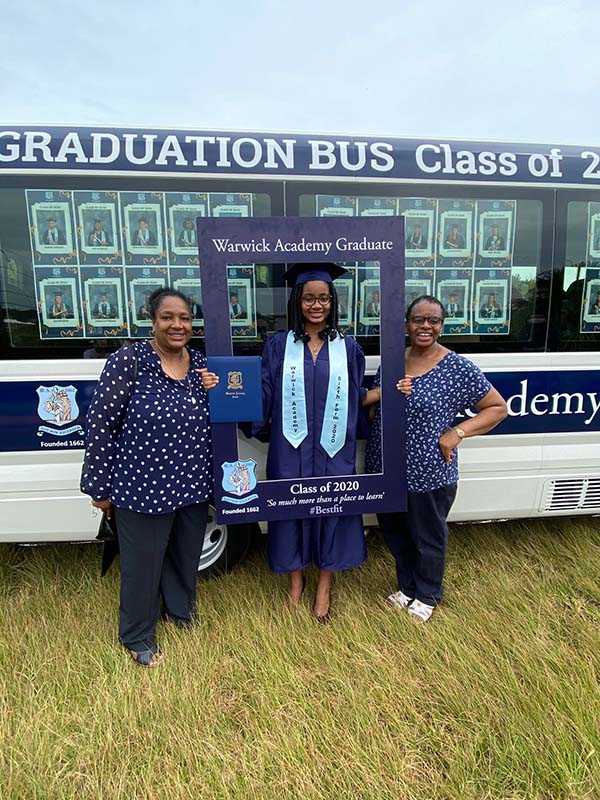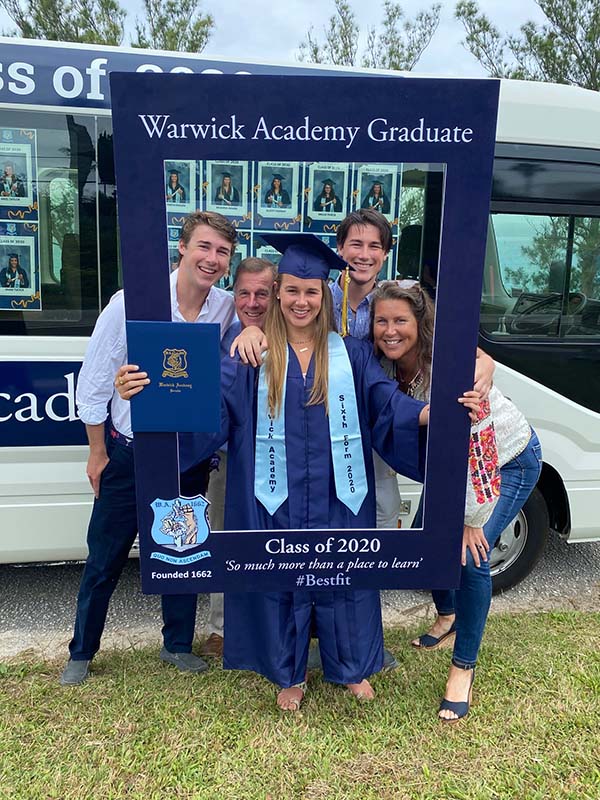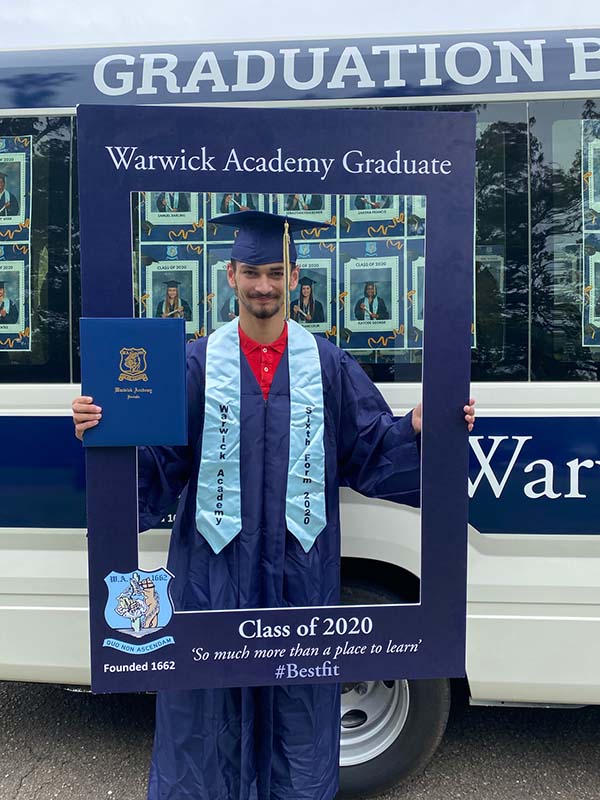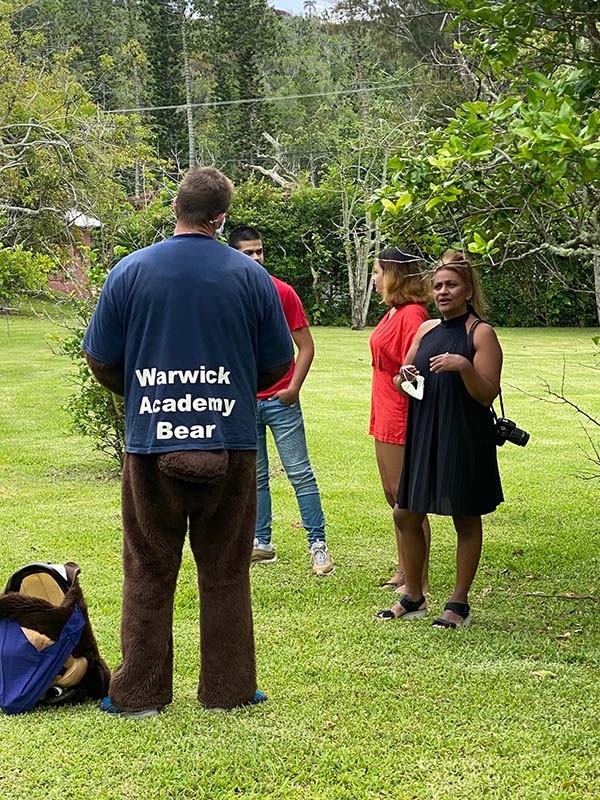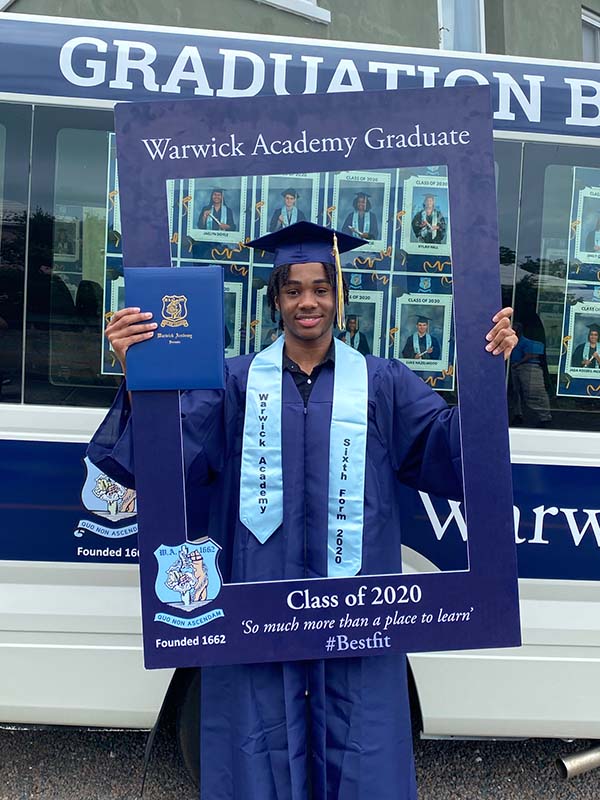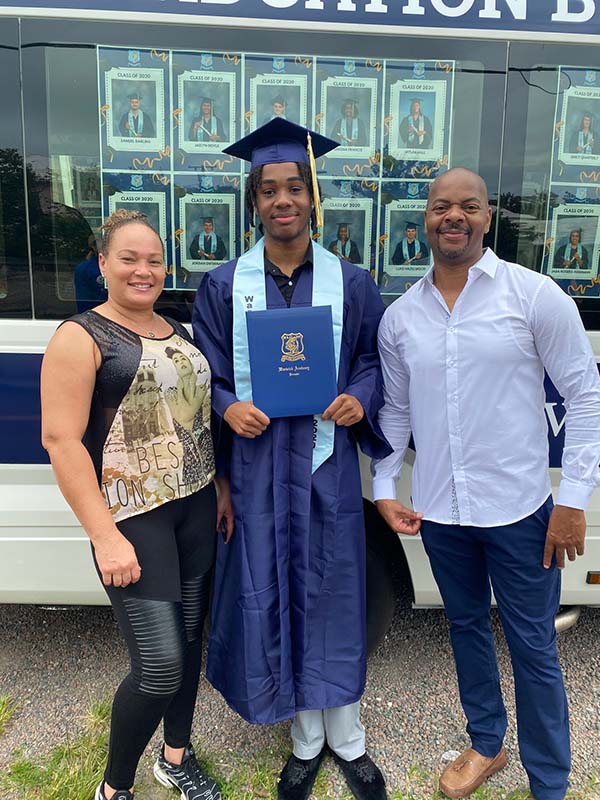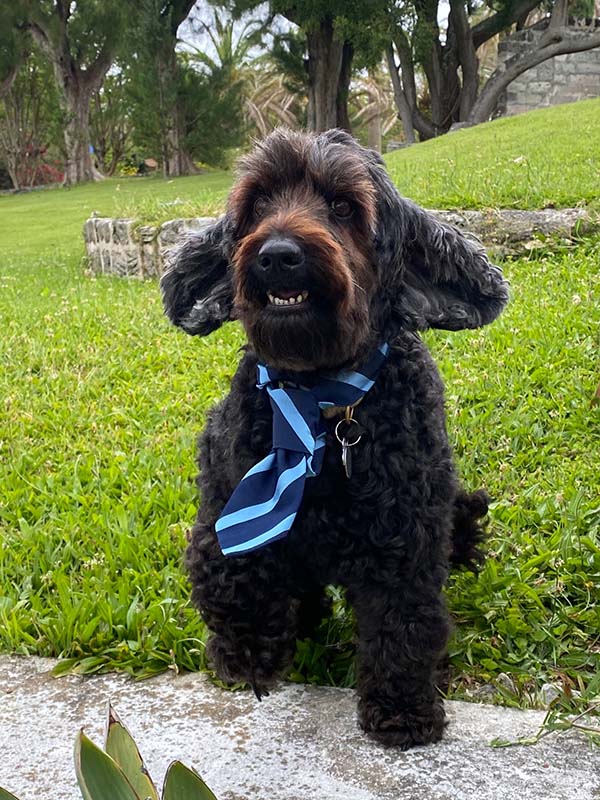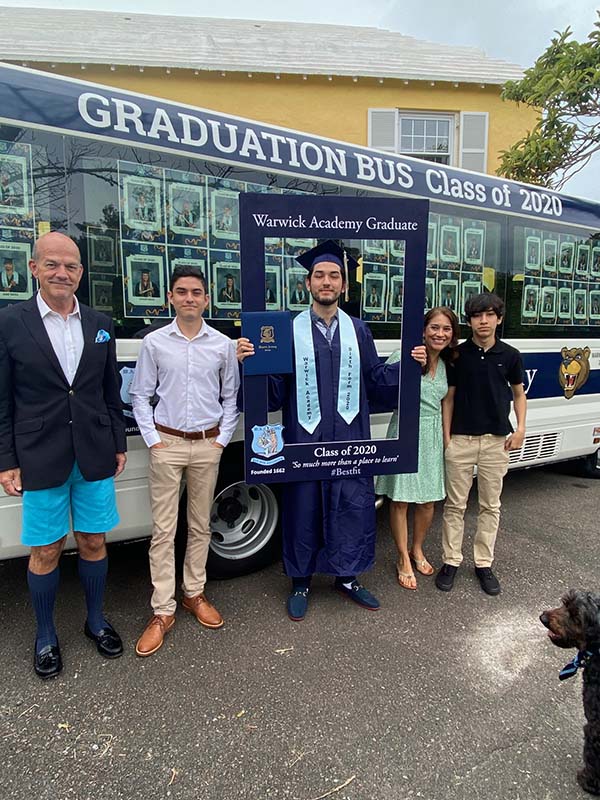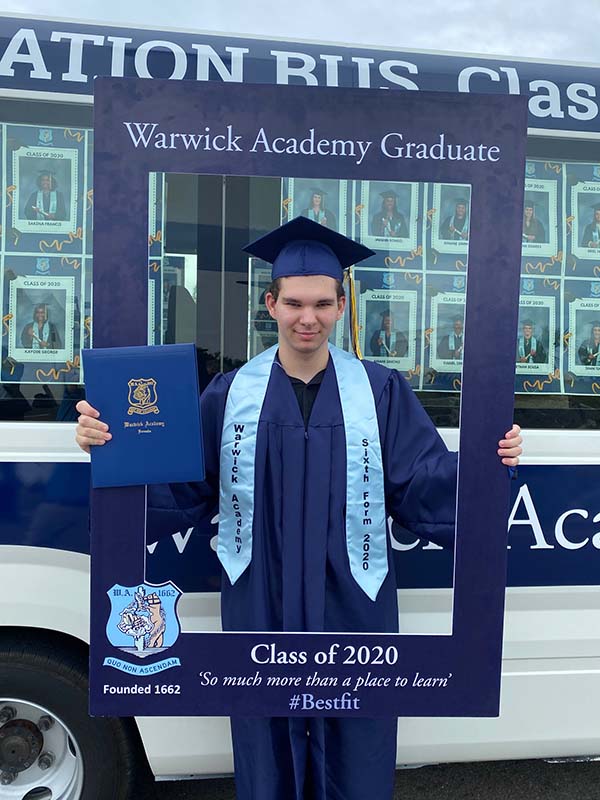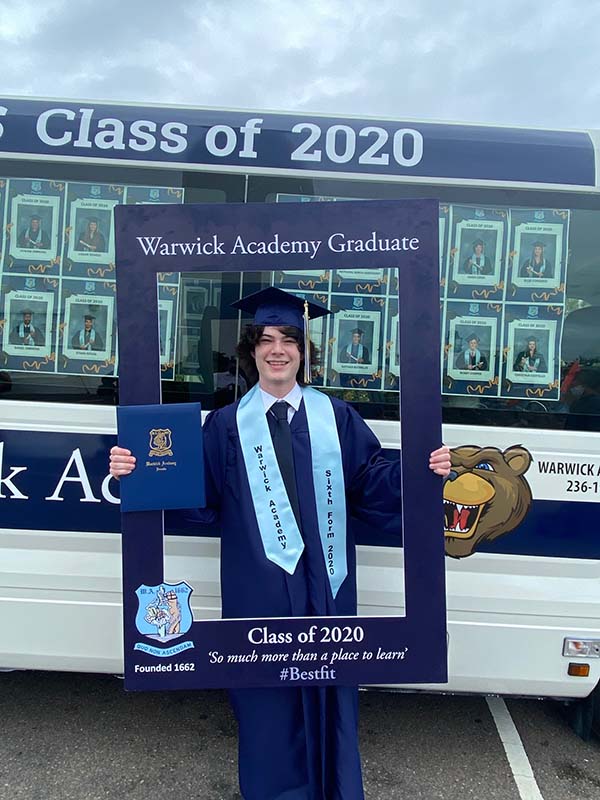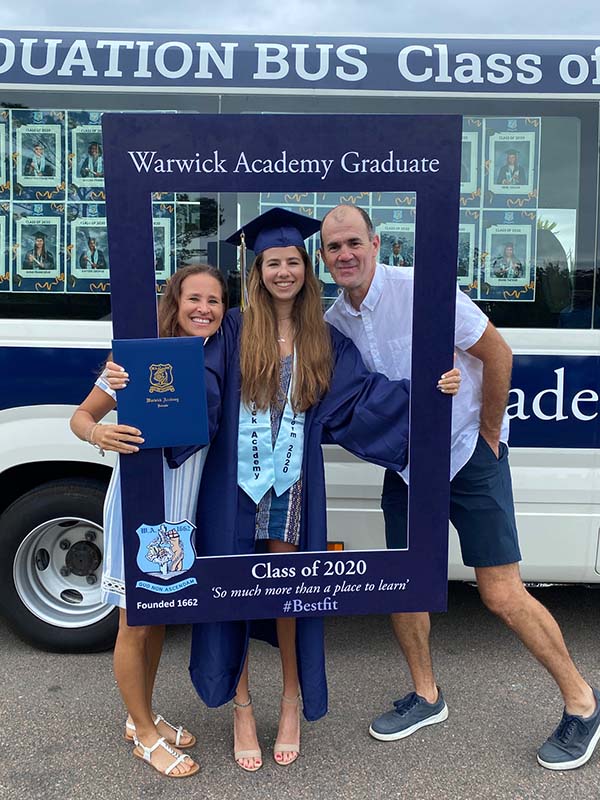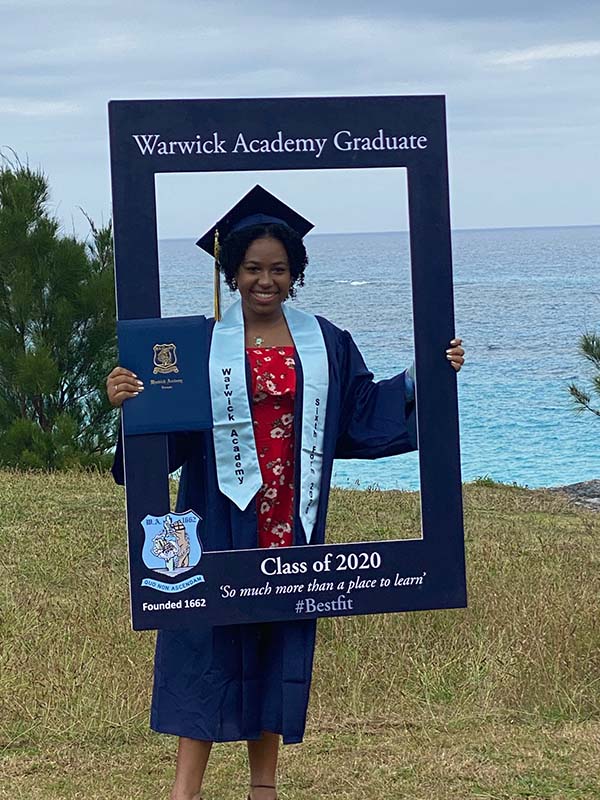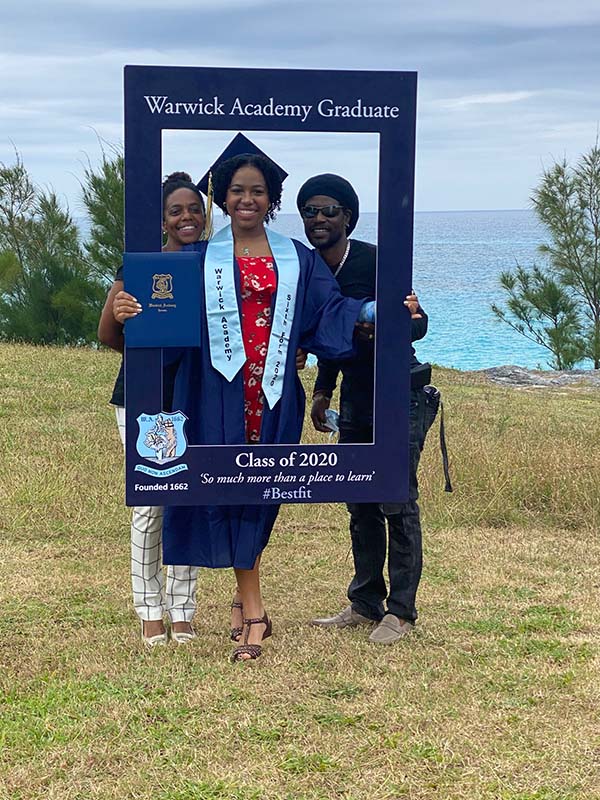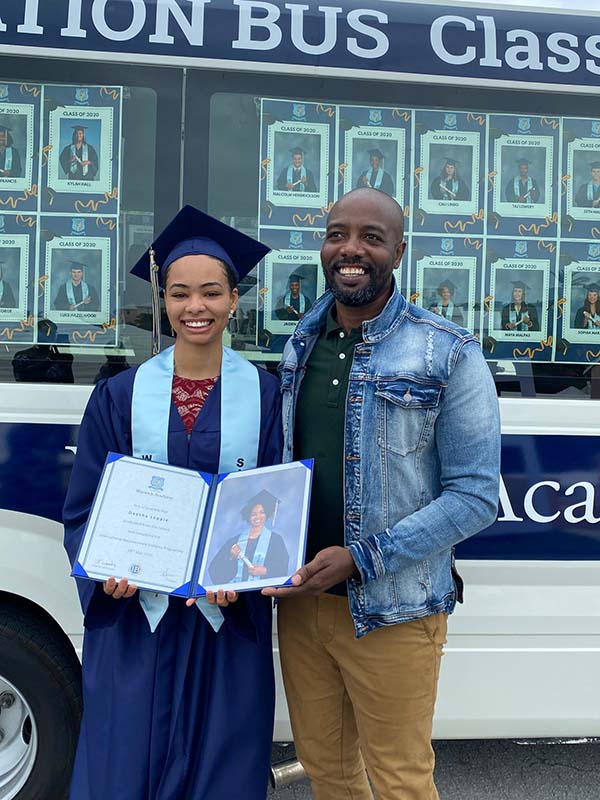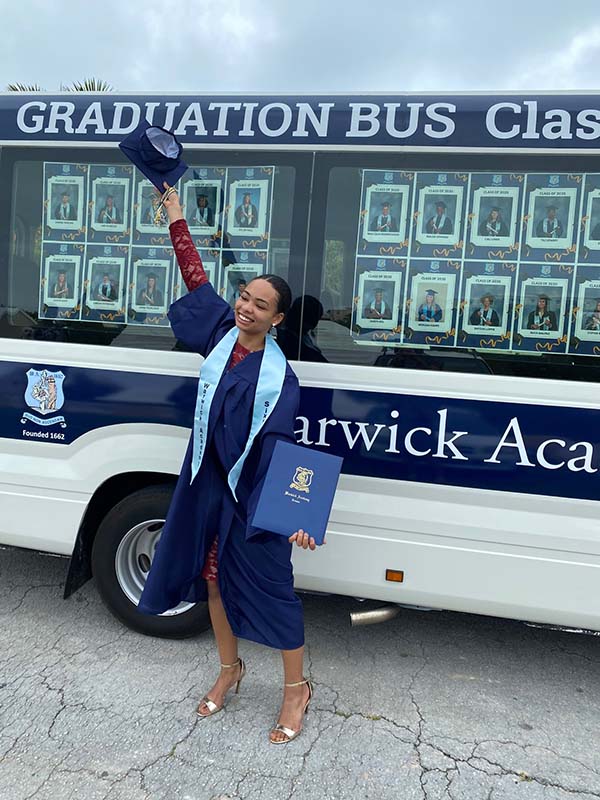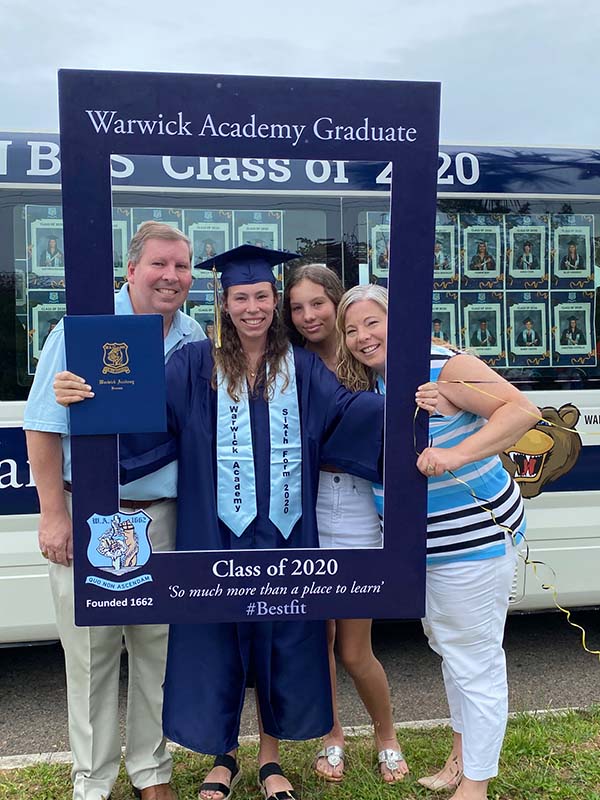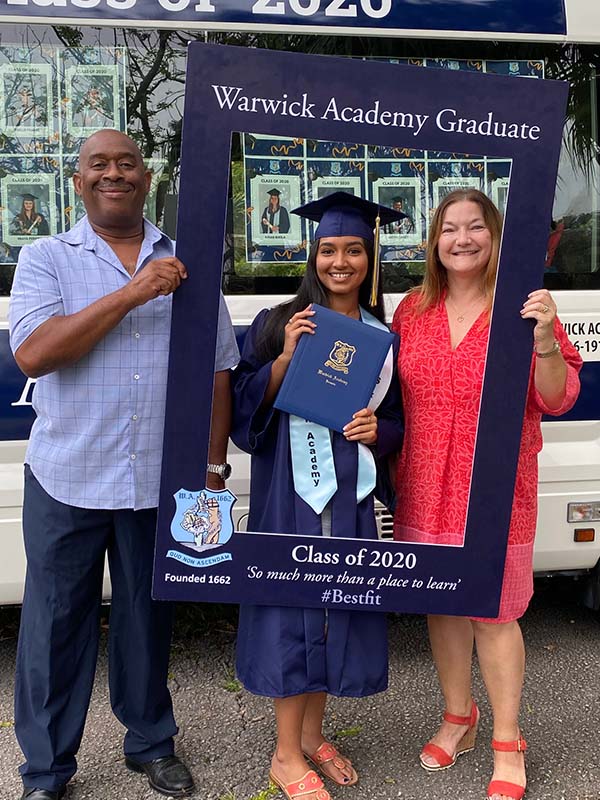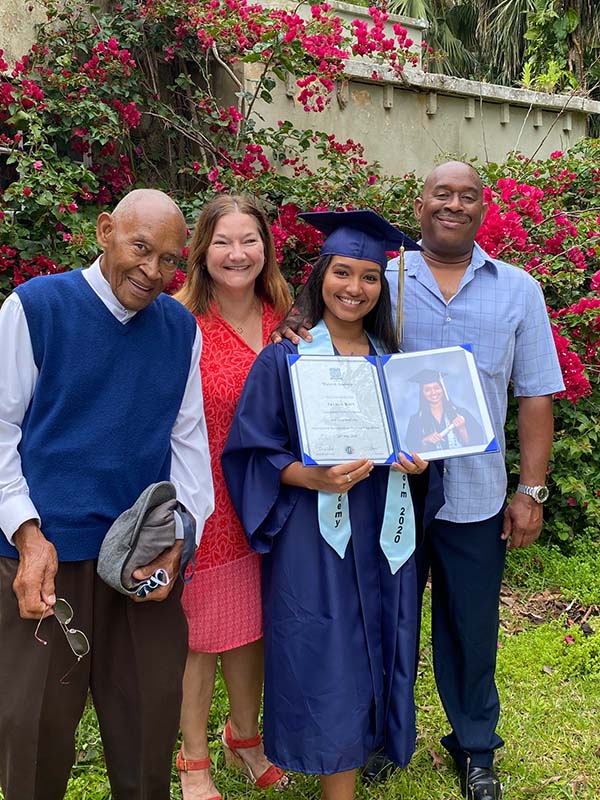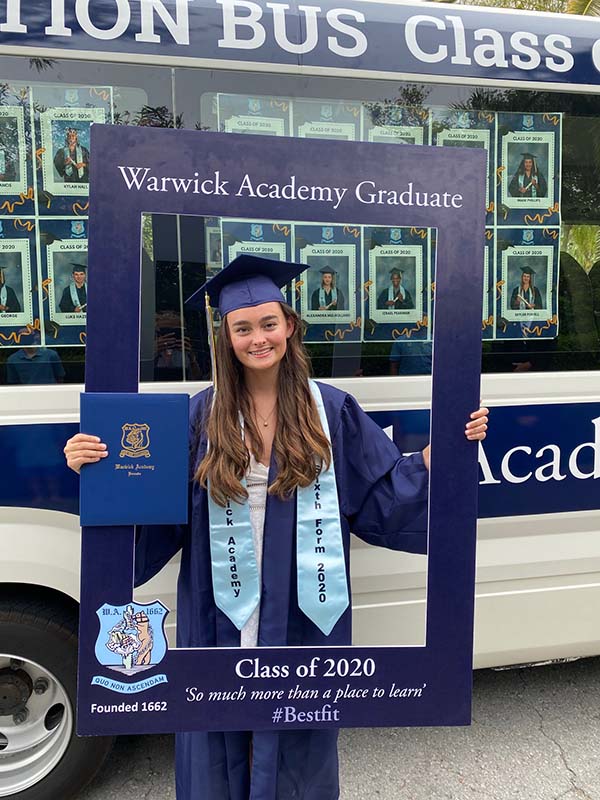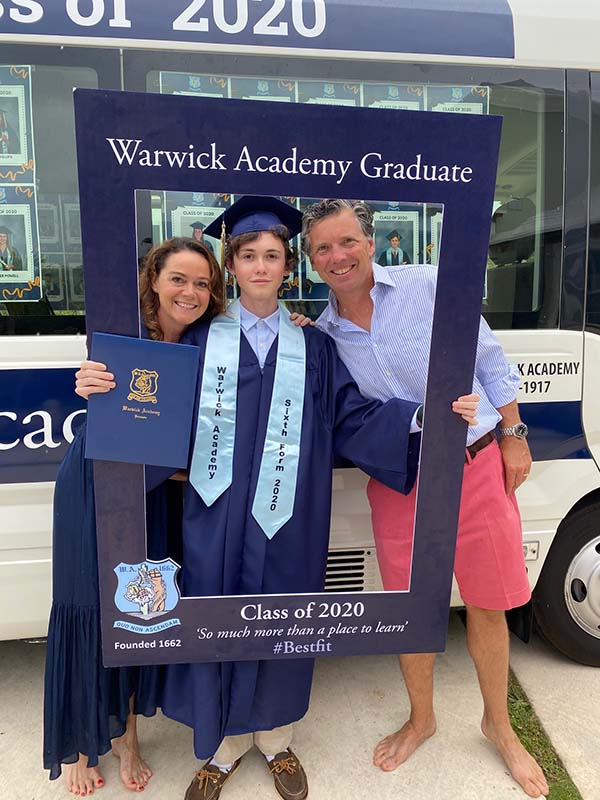 Read More About