While completing schooling via remote learning, the First Devonshire Brownie Pack has designed outfits, hats, and accessories using items that would ordinarily be considered garbage.
A spokesperson said, "The First Devonshire Brownie Pack has spent the last few months designing outfits, hats and accessories using items that would ordinarily be tossed in the garbage. This was done while completing school lessons via remote learning.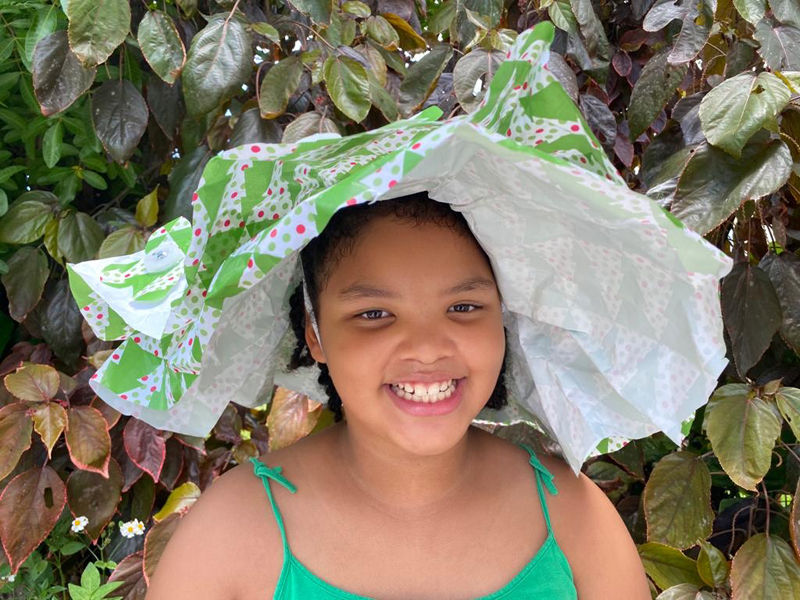 "They were inspired by Keep Bermuda Beautiful [KBB] Executive Director Anne Hyde, who has for many years visited the Brownie meetings to share ways of preserving our island home, both land and sea.
"Mrs. Hyde has taken Brownies with their leaders to various sites where trash pollution has been a problem. She has given presentations at meetings and has provided valuable information to enhance environmental stewardship.
"The Brownies received a KBB Community Partners Award this year for their years of service in environmental stewardship at the annual KBB meeting. The Brownies have carried out numerous clean-ups in Devonshire parish.
"They have learned about the harmful impact of plastics on sea life and have discovered how trash travels in the ocean currents from places as far away as Morocco and Portugal.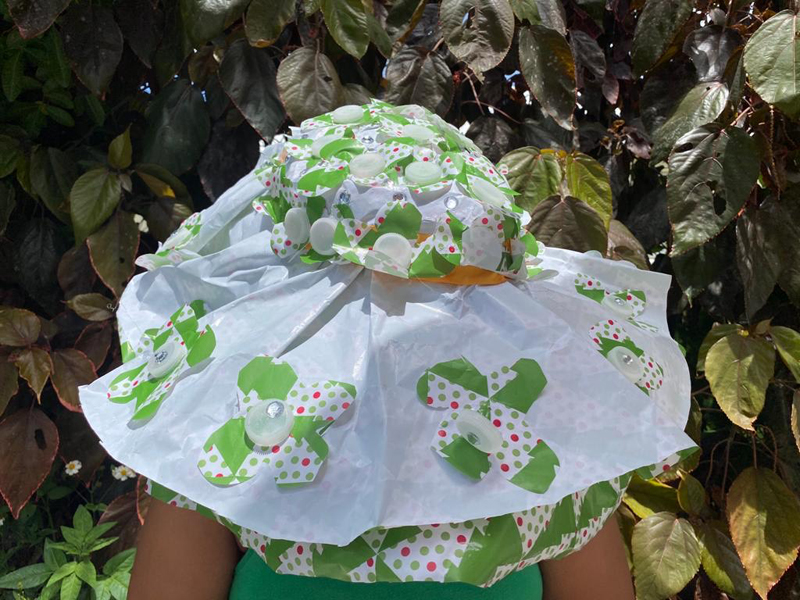 "With the support of Commissioner of Girl Guiding Bermuda Karen Trott and Assistant Commissioner Wally Simmons, and under the direction of Brownie leader Ingrid Romaine, the Brownies designed apparel from trash bags, bottle caps, old yarn, left over beads, duct tape, paper bags, newspaper, fishing line found at the beach, and left over used tin foil.
"They designed a Gombey cape, hats for the summer sun, dresses, skirts, and a pandemic face mask. Juneia Jeffers, Snowy Owl, acted as fashion consultant to parents and brownies.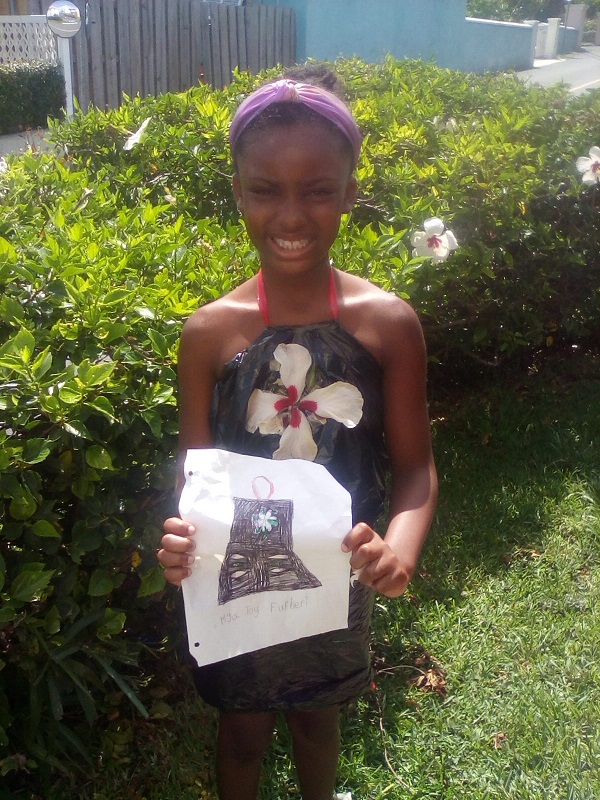 "Brownie designs were judged by Mrs. Hyde, along with recent BHS graduate and Rotary Interact Past President Nadhiri Simons Worrell, who served as School Eco Fashion Show runway MC at BHS, BHS graduate and college-bound fashion journalist Cree Dunn, and Malik Bassett, a Bermuda College student who started men's clothing line NOMAD.
"Malik has had several of his original designs made in Morocco and sold online. They can be seen on Instagram.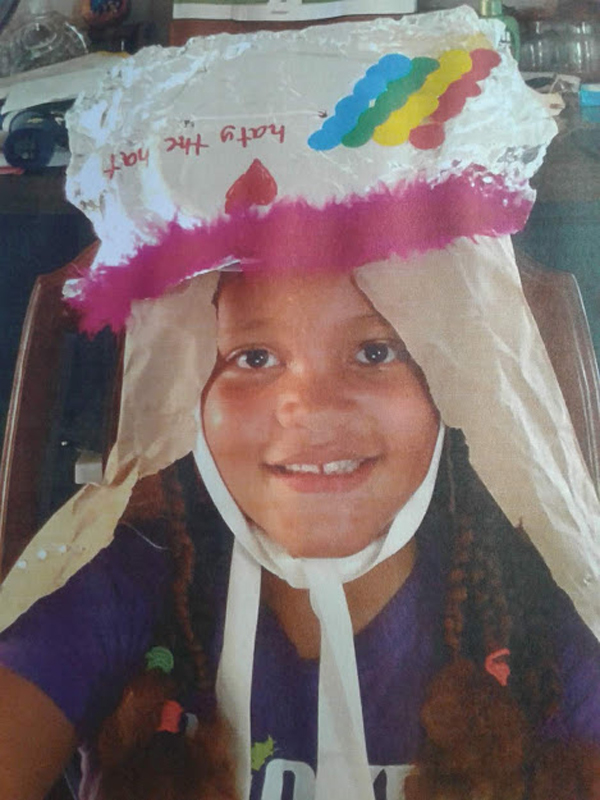 "The winners in the Eco Fashion Show, which was broadcast on Zoom, were Sadiya Bean [Best Yet Simple and Elegant Design], Mya Joy Furbert [Best Reuse of Materials], Mari Romaine [Most Wearable Fashion], Etana Holdipp Lynch [Best Save The World Message], Kyra Simmons [Best Pandemic Accessory], Chyna Fox [Most Colourful Design], Chelsea Kate Sta Maria [Best Construction and Best Made], and RikkiLee Pitcher [Most Creative Use of Materials].
"The Brownies will continue in their efforts to save the environment as partners with KBB in the new Brownie year. Brownies and leaders donated $250 to KBB at the end of the Eco Fashion Show.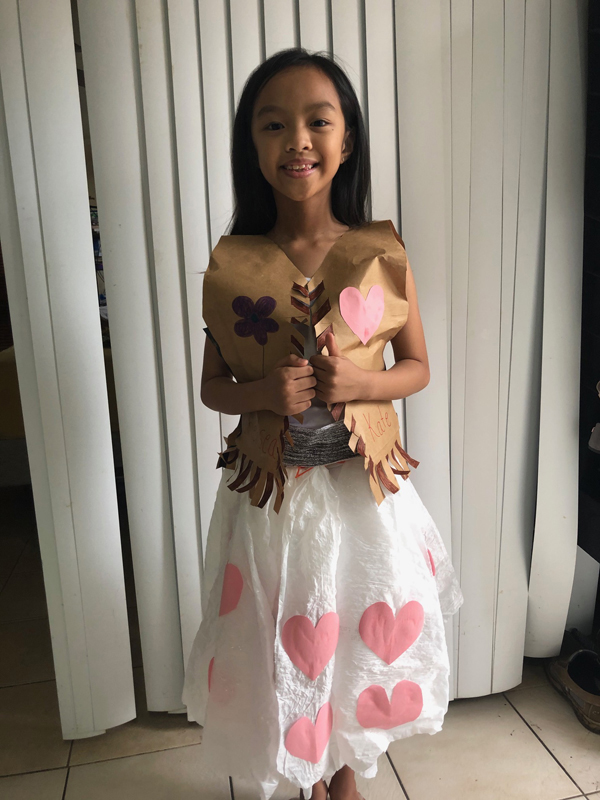 "Winners received Eco Fashion certificates from KBB, along with Brownie badges and gift certificates from Brown and Co. and Gibbons Company to embellish their summer wardrobes.
"The Brownie pack is rather unique, with all leaders being senior gems. The current leaders are Juneia Jeffers [Snowy Owl], Cathy Bassett [Brown Owl], Rita Woolridge [Tawny Owl] and Ingrid Romain [Nana Owl]. All leaders plan regularly over afternoon tea and render service to the girls and their families.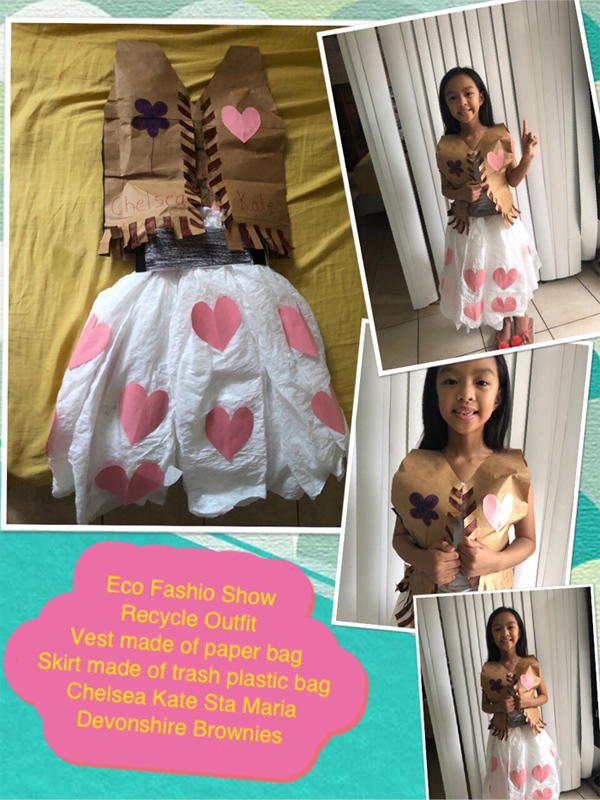 "Meetings will reconvene on the second Tuesday in September, when they will take the girls further into the new Girlguide programme.
"Interested girls between 7 and 10 can email Brown Owl at cibassett54@gmail.com to register. Meetings will take place from 5.30pm to 6.10pm on Tuesdays starting in September."

Read More About
Category: All, Entertainment, Environment, News, Style & Beauty