Eco Pest Bermuda, a local company offering pest control services, will now be offering disinfecting services.
A spokesperson said, "Along with offering pest control services to eliminate Bermuda's common pests, such as cockroaches, ants, rats, and termites, Eco Pest Bermuda will now be offering disinfecting as part of its service offerings.
"In the past couple of months, we've had a few client requests for disinfecting due to the pandemic. We quickly realized that this would be something of value for our customers," says Eco Pest Partner, Stephen Mayor.
Mr. Mayor adds, "It also made sense for us, as we use an atomized fogger for pest treatments of cabinets and other hard to reach places, so that technology and method of delivery is not new to our technicians."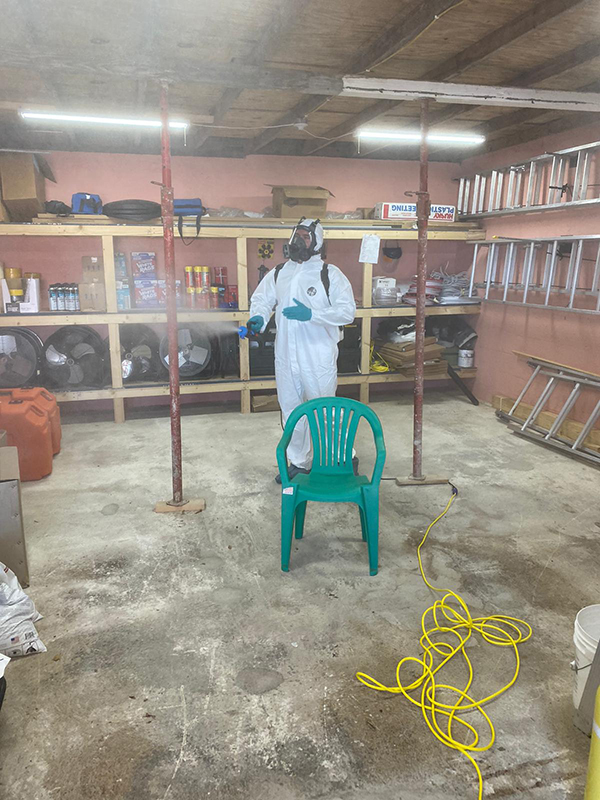 "Eco Pest Bermuda's disinfecting service is currently available for commercial establishments, which are typically frequented by a large number of people on a daily basis," the company said.
"Mr. Mayor says that hand wiping down entire stores, offices, retail shops, restaurants, churches, and hotels can take hours and are not as effective as fogging. With fogging, the plume of disinfectant disperses throughout, which ensures the disinfectant is working everywhere.
"Mr. Mayor says that their goal is to go into commercial premises – such as office buildings and supermarkets – after hours to "not only apply the treatment quickly and effectively, but also to take care of all the prep to cover up what needs to be covered. There is no need to wipe down afterwards. He adds that this makes the disinfecting process much quicker than traditional spray and wipe down methods.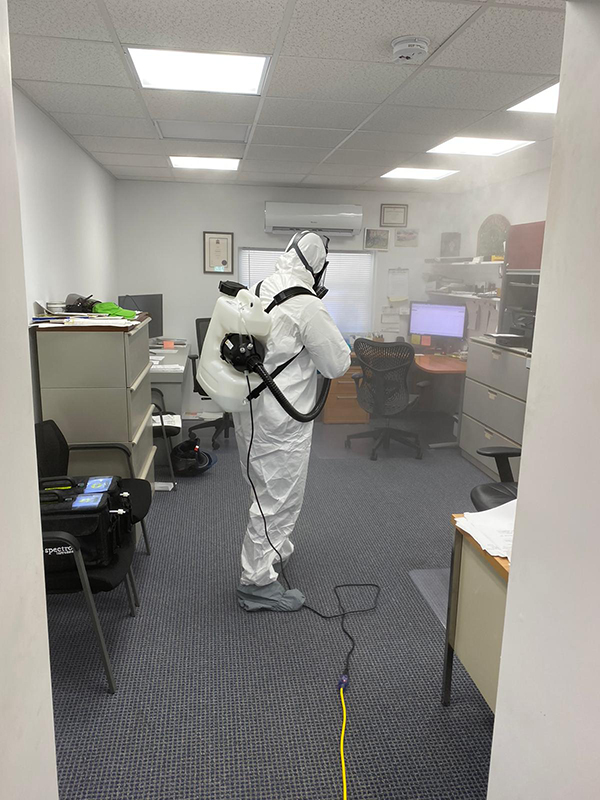 "It was important to Mr. Mayor and partners, Will Lewis, and AJ Lewis, to find a disinfecting solution that is effective, safe, and as environmentally friendly as possible. This led them to the botanical disinfectant solution, Bioesque, which is certified to kill the human coronavirus, among others, and is listed in the United States Environmental Protection Agency site as a COVID-19 disinfectant."
"We chose Bioesque because it is naturally derived and does not contain chlorine, phosphates or harsh chemicals. It is also extremely versatile as it can be used on food surfaces without being wiped off and does not stain, discolour, or destroy common materials," says Mr. Lewis.
He adds that it's also non-toxic to aquatic life and is biodegradable, saying "we are really happy to have found such an effective solution that we can feel good about using."
For more information, see www.ecopestbermuda.com, call 296-7378 or email info@ecopestbermuda.com.
Read More About