Traffic is being diverted in the South Road, Paget area — by Ice Queen — due to a downed power line.
At just before 5pm today, a police spokesperson said, "Please be advised there is a downed power line near Ice Queen, South Road, Paget.
"As a result the roadway is now blocked with west bound traffic being diverted to Stowe Hill and eastbound traffic being diverted to Valley Road.
"It is estimated it could be at least three hours before the roadway is reopened."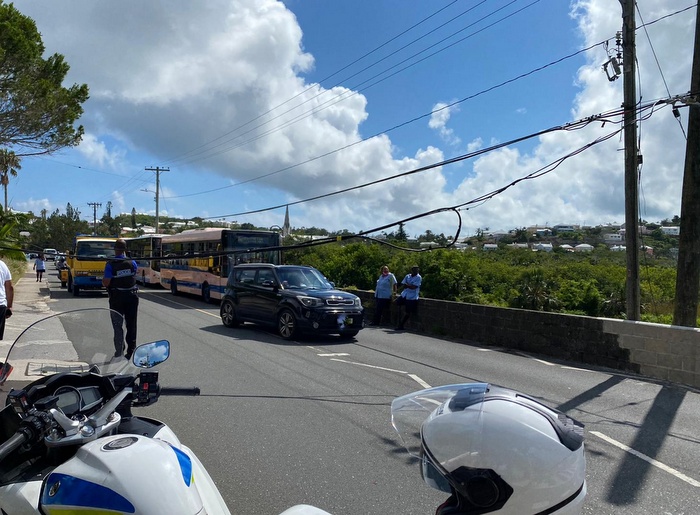 Read More About