The Bermuda Red Cross is getting set to present a virtual concert dubbed 'Community Fest' in celebration of its 70th anniversary on Saturday [August 1].
A spokesperson said, "Community Fest was birthed out a need to harness the community spirit that we, the Island of Bermuda, exhibit when we have disasters. Whilst in the past our disasters have always been hurricanes, social issues, road tragedies, COVID-19 is taking us through a storm that no one would have ever dreamed about.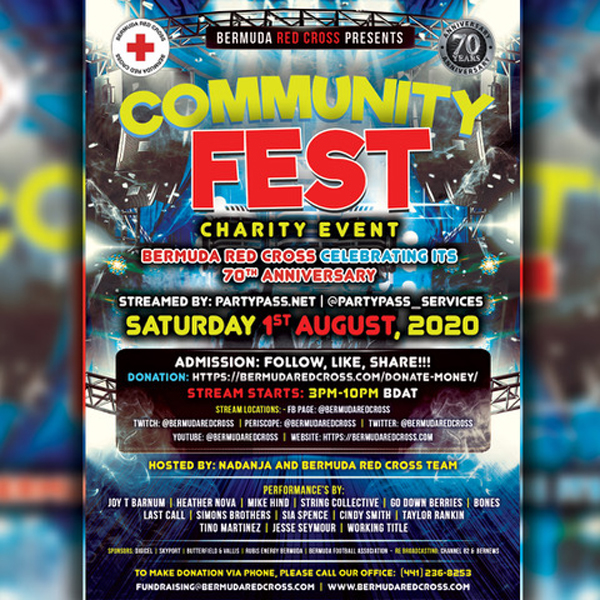 "Before COVID-19 hit our shores, we had planned a series of in-person events as a part of our annual fundraising plan to mark this great milestone. There were unique events planned for each service area but in April, with the closing of our three essential revenue generating areas, all of our plans came to a screeching halt.
"Looking at a new normal in our future, we've had to either postpone or cancel our events and come up with alternative ideas to ensure our essential service areas are maintained as we work hard to be here for Bermuda for another seventy years.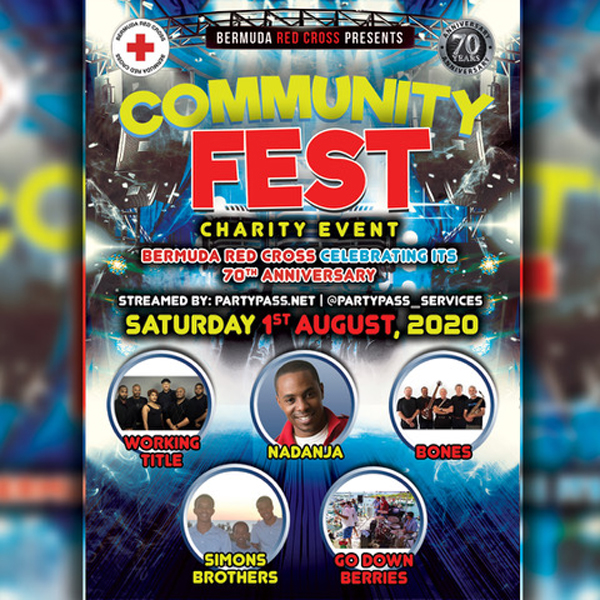 "On August 1st we are having Community Fest, a virtual concert featuring 13 acts, all Bermudian singers and bands. This 7-hour event will be streamed live on YouTube, Facebook, Twitch, Periscope, and our website.
"We are grateful for Bernews rebroadcasting our event on their website; for our seniors and those that may not wish to use the internet to watch our event, we are proud to announce that Community Fest will be broadcast live for you on Channel 82 for CableVision subscribers.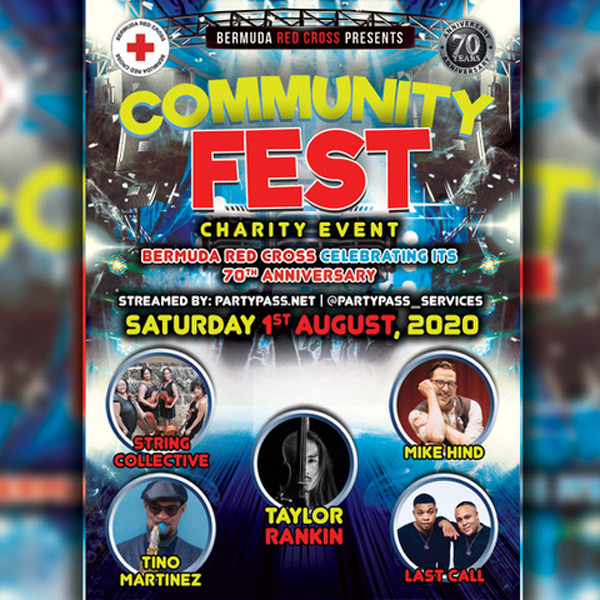 "There is no admission fee, but donations will be greatly appreciated. This can be done online or by calling our office at 441-236-8253.
"Your support is vital and will ensure that we are able to continue to provide to the most vulnerable communities the services we have in place and to advocate and be the voice for those who are unable to sustain themselves.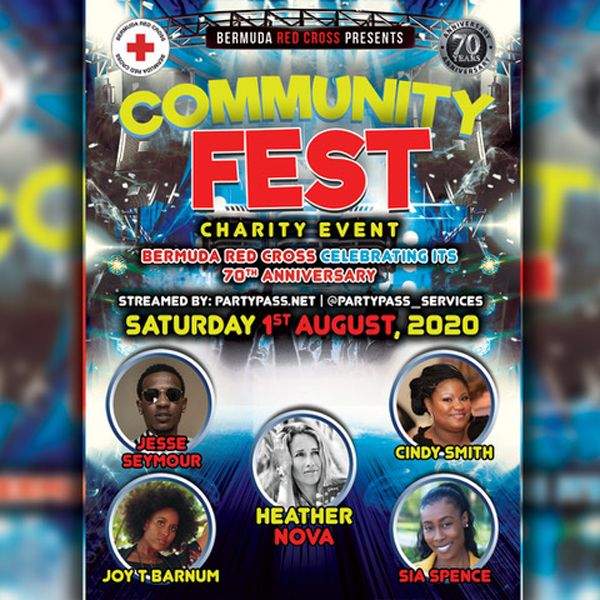 Hosted By:
Nadanja & Bermuda Red Cross Team
Sponsors:
RUBiS Energy Bermuda Ltd
Digicel Bermuda
Butterfield & Vallis
Skyport Bermuda
Bermuda Football Association [BFA]
Performances By:
Joy T Barnum, Heather Nova, Mike Hinds, String Collective, Bones, Last Call, Simons Brothers, Sia Spence, Cindy Smith, Go Down Berries, Taylor Rankin, Tino Martinez, Jessy Seymour, and Working Title

Read More About
Category: All, Entertainment, Music