The Bermuda Red Cross is celebrating its 70th anniversary with a virtual concert featuring 13 different Bermudian singers and bands; the 7-hour event will be streamed live online and the community is welcome to make donations.
A spokesperson said, "Bermuda Red Cross is a critical humanitarian non-profit, which has served Bermuda over the past 70 years. Before COVID-19 hit our shores, we had planned a series of in-person events as a part of our annual fundraising plan to mark this great milestone.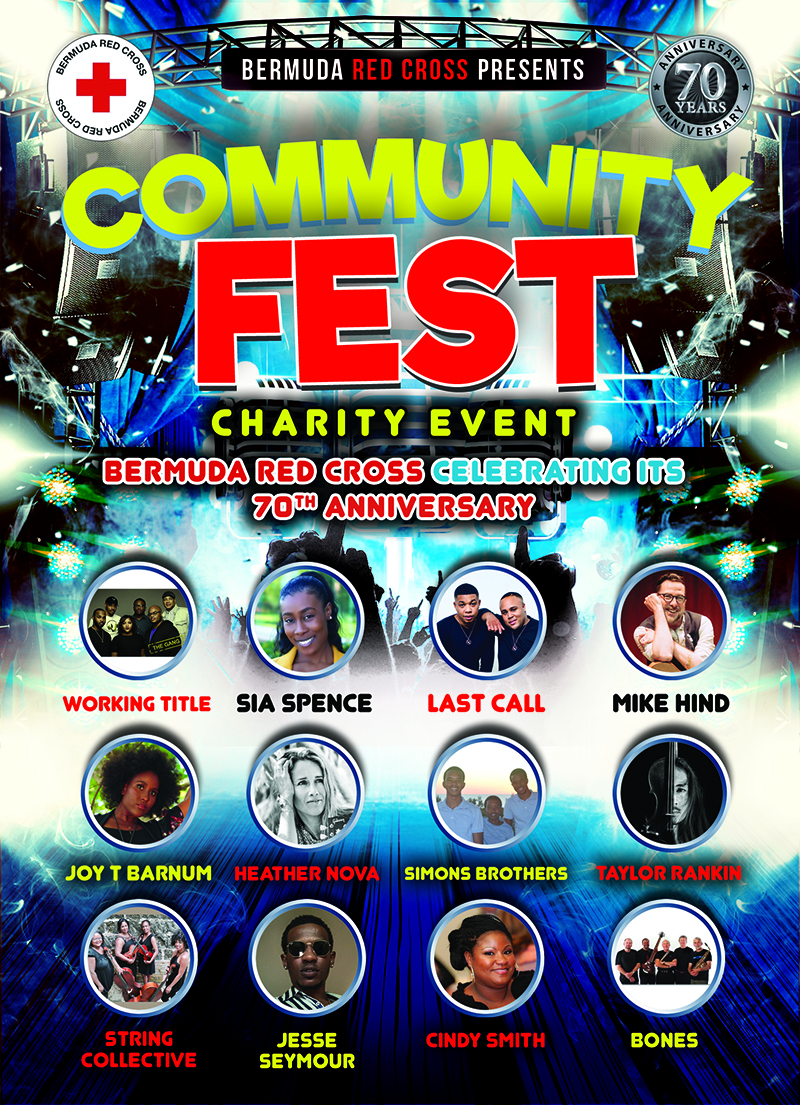 "There were unique events planned for each service area. However, in April, with the closing of our three essential revenue generating areas, all of our plans came to a screeching halt.
"The only component of services provided by Bermuda Red Cross to continue to function, in a vitally important way, was the Disaster Management service which was critical in helping vulnerable communities manage through the pandemic.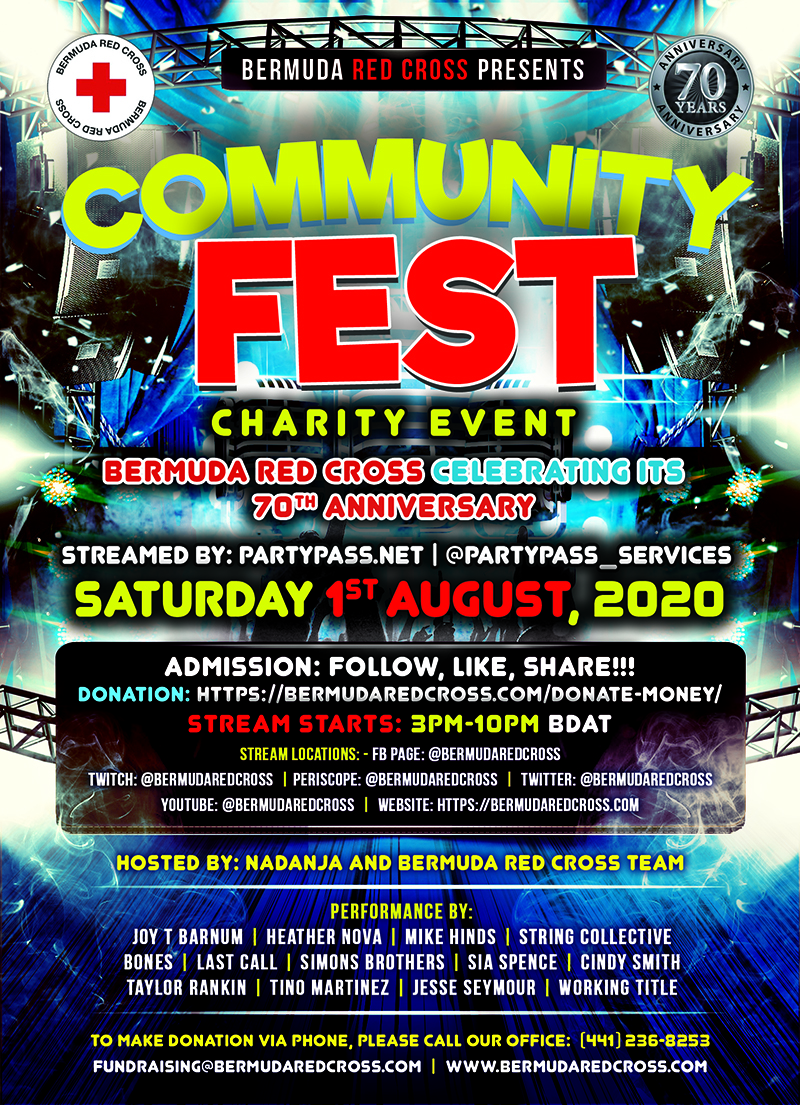 "Looking at a new normal in our future, we've had to either postpone or cancel our events and come up with alternative ideas to ensure our essential service areas are maintained as we work hard to be here for Bermuda for another seventy years and beyond.
"With great determination we still want to celebrate this historic event, so on August 1st we are having "Community Fest". This will be a virtual concert featuring 13 acts, all Bermudian singers and bands. This 7-hour event will be streamed live on YouTube, Facebook, Twitch, Periscope, as well as our website. There is no admission fee, but donations will be greatly appreciated.
"Donations can be made online or by calling our office at 441-236-8253."
Read More About
Category: All, Entertainment, Music, News