[Updated with video] After a suspension of commercial flights for more than three months due to the Covid-19 pandemic, the island is set to welcome an Air Canada flight today [July 2], with a number of safety protocols in place, including testing passengers for Covid-19.
While cargo, charter and private planes have been arriving, the airport has been closed to regularly scheduled commercial airlines since March of this year. It has now re-opened, and the island can expect daily Delta flights effective July 6, once a week Air Canada flights from July 2, and twice a week flights from British Airways effective July 17.
The Government previously stated that all of the airlines serving our country before Covid-19 say they are ready to return to Bermuda once the crisis passes, however "the mix of gateway cities, the time of year, and the frequency of flights may not be what we have become used to in years past at least not initially" and "we should anticipate a gradual resumption of the regularly scheduled air services. "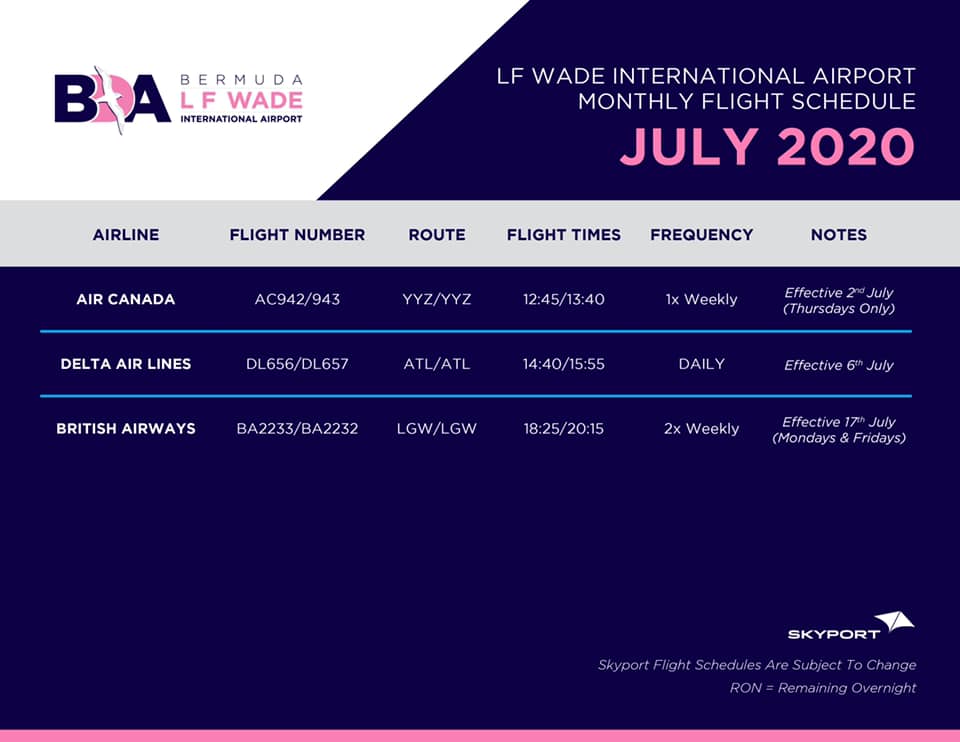 In advance of the airport re-opening to regularly scheduled commercial flights, the Bermuda Government released a document highlighting protocols for travellers.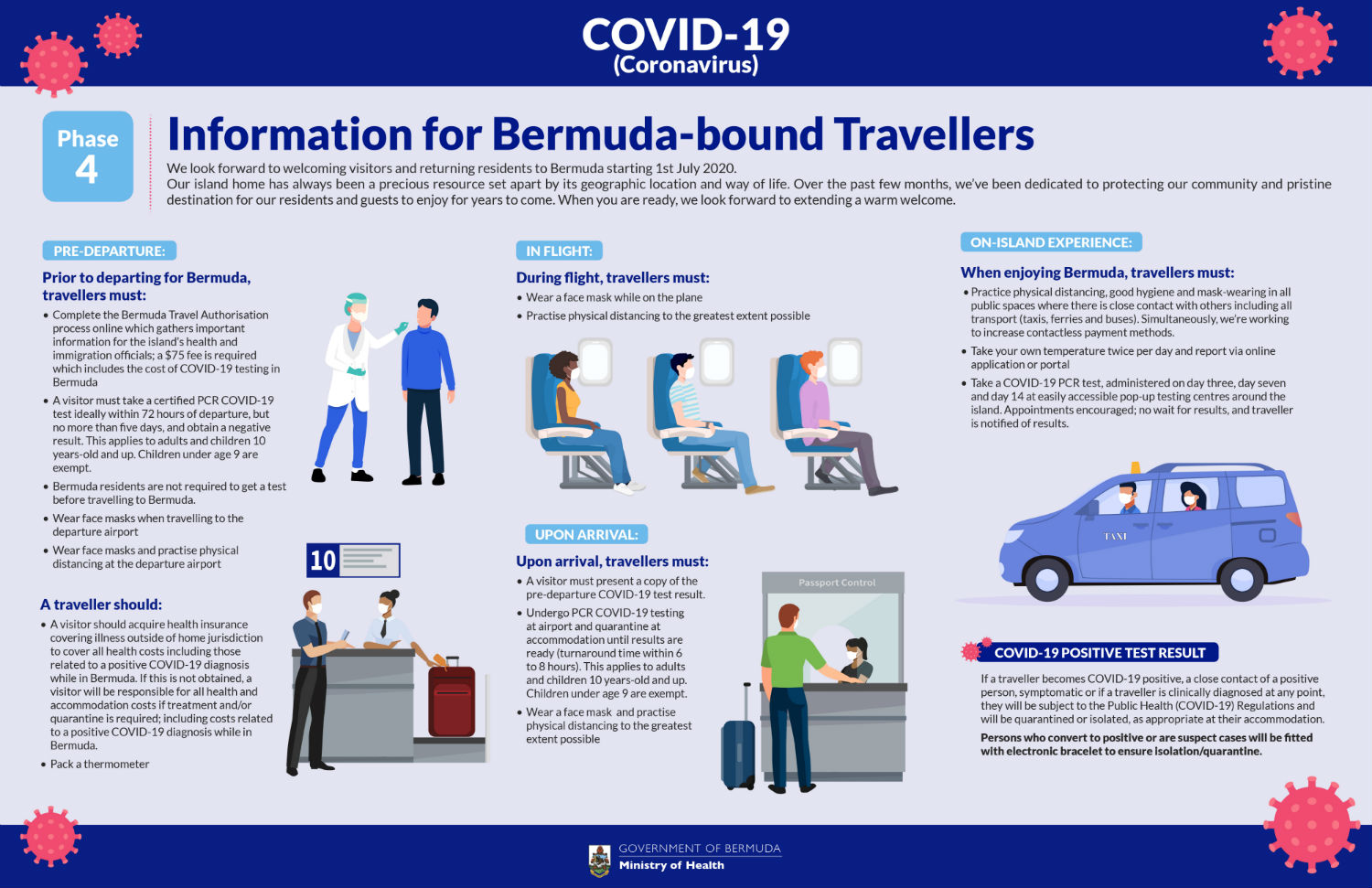 Update: Health Minister Kim Wilson said, "Our first commercial flight arrived with zero positive cases identified. I'm certain this was helped by the pre-departure testing that visitors are required to undertake. Of the 115 passengers on yesterday's flight, 88 had pre-departure tests. The arrival test provides a further screening to ensure that we identify any new cases early and isolate them immediately."

As the island and world deals with the Covid-19 pandemic, we are doing our best to provide timely and accurate information, and you can find more information on the links below.
Read More About