[Updated with video] At approximately 2.00pm today [July 1] Craig Simmons, Cheryl Packwood, and Nathan Kowalski will be joining host Don Burgess for another Bernews News & Views video, discussing the island's economy and the impacts of Covid-19.
The pandemic "unleashed both a global health emergency and an unprecedented economic crisis of historic magnitude," unbudgeted Covid-19 expenditures for this fiscal year are estimated to be $70-$80 million, and Covid-19 will also cause a major decline in Government revenues, Minister of Finance Curtis Dickinson previously said.
Last night Minister of Labour Jason Hayward spoke about various matters including employment and the island's economy, saying that the "main challenge is our unemployment situation," with the Minister explaining there are currently over 6,000 people on the unemployment benefit, which is in addition to close to 3,000 people that were previously unemployed, so there are approximately 9,000 people that are currently unemployed.
Update: The 66-minute replay is below
We will update this article with the live video this afternoon, and you can also tune in to the broadcast on Bernews YouTube channel, Facebook page, Periscope account and Twitter feed.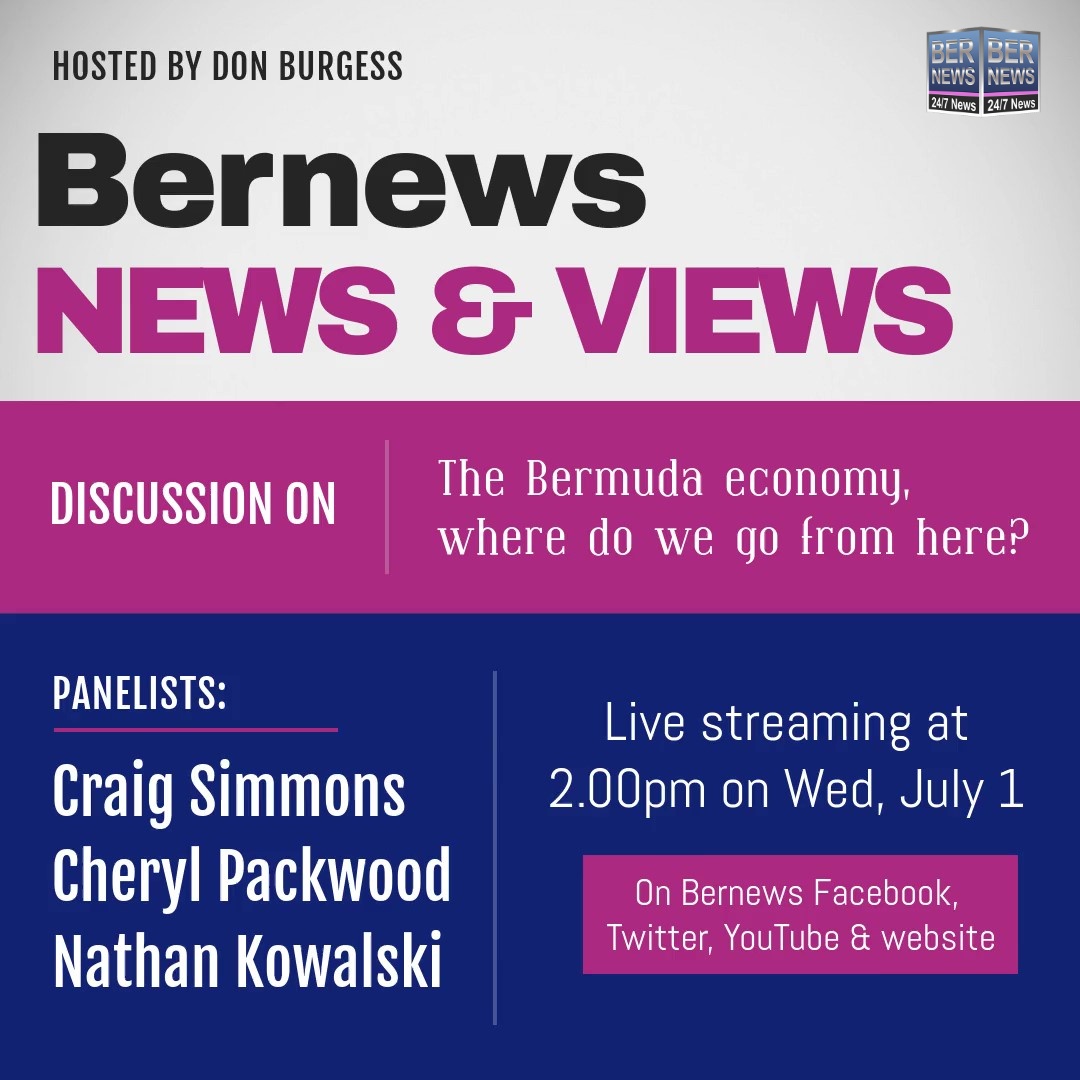 Read More About